Will George Clooney Be Royal Baby Archie's Godfather?
George Clooney's Response to Whether He'll Be Baby Archie's Godfather Was, Um, Unexpected!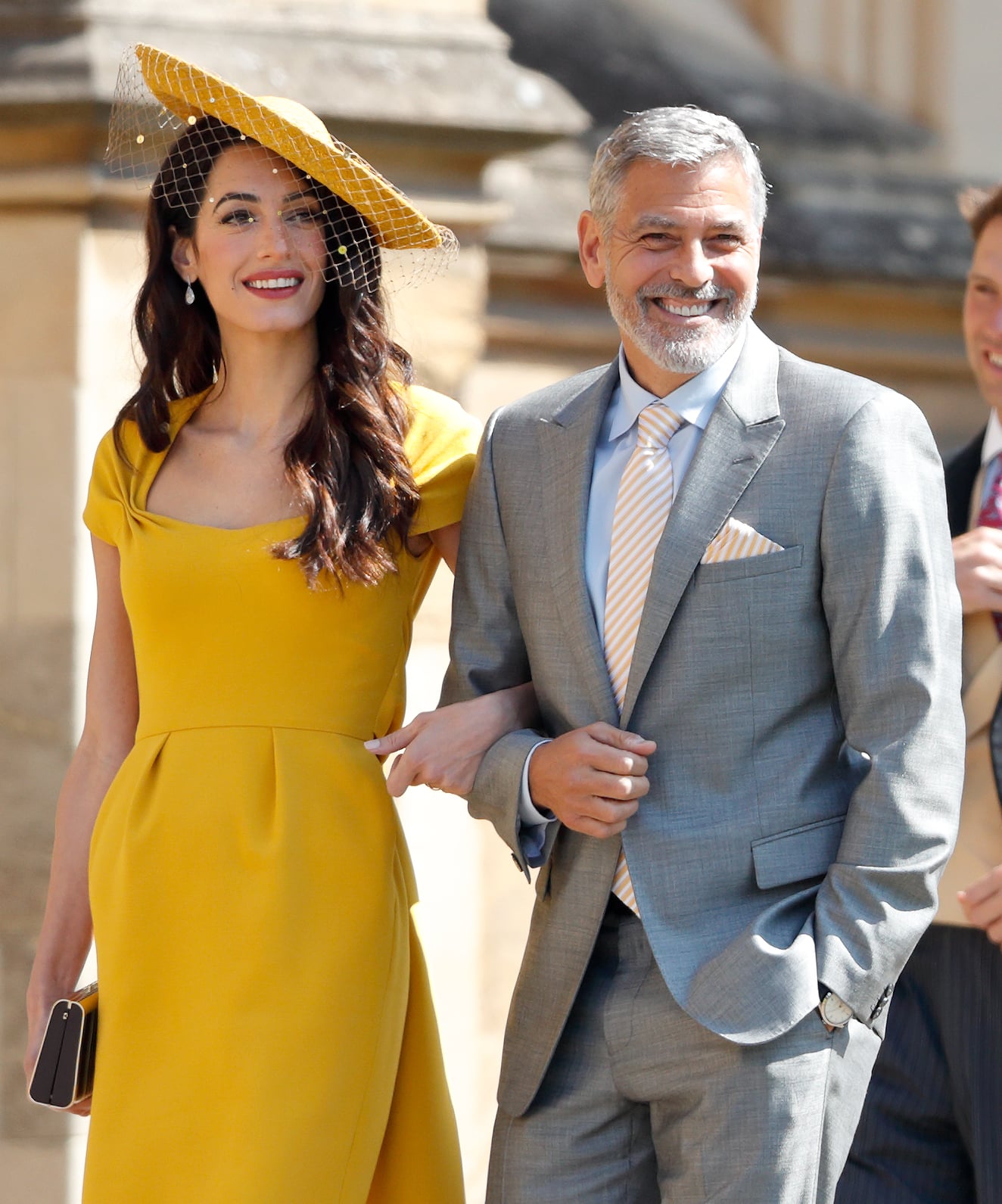 Well, it looks like George Clooney won't be selected as a godparent to Prince Harry and Meghan Markle's newborn, Archie Harrison Mountbatten-Windsor. However, we still don't know if he was actually asked! The actor — who is the father of 2-year-old twins Alexander and Ella — recently offered his hilarious explanation in an interview with Extra at the Catch-22 premiere on May 7.
"You don't want me to be a godparent of anybody."
Since royals don't choose immediate family to serve as godparents, many of Harry and Meghan's famous friends were rumored to be shortlisted as candidates. George and Amal were apparently on that list, and the human rights lawyer even attended Meghan's intimate baby shower back in February after attending the royal wedding last year. But alas, it was just a rumor. "Everybody loves their rumors," George said. "It's not true. You don't want me to be a godparent of anybody. I'm barely a parent at this point. It's frightening."
George's quote echoes a similar sentiment he shared back in February in an interview with Australia's Who magazine. "Oh yes, I'll be the godfather of the royals apparently," he joked, adding, "No! I'm a father of twins, I have enough sh*t to deal with — literally!" Hey, at least he's consistent.
In a pretty incredible coincidence, George actually shares a birthday with baby Archie, who was born on May 6. "It's kind of irritating, if you think about it. 'Cause I've already had to split it with Orson Welles, Sigmund Freud, and now this comes in," George said about Archie's birthday. "I'm moving down the line very quickly."