Guests at Prince Harry and Meghan Markle's Wedding
Royal Wedding 2018: Who's Been Invited to Prince Harry and Meghan Markle's Nuptials?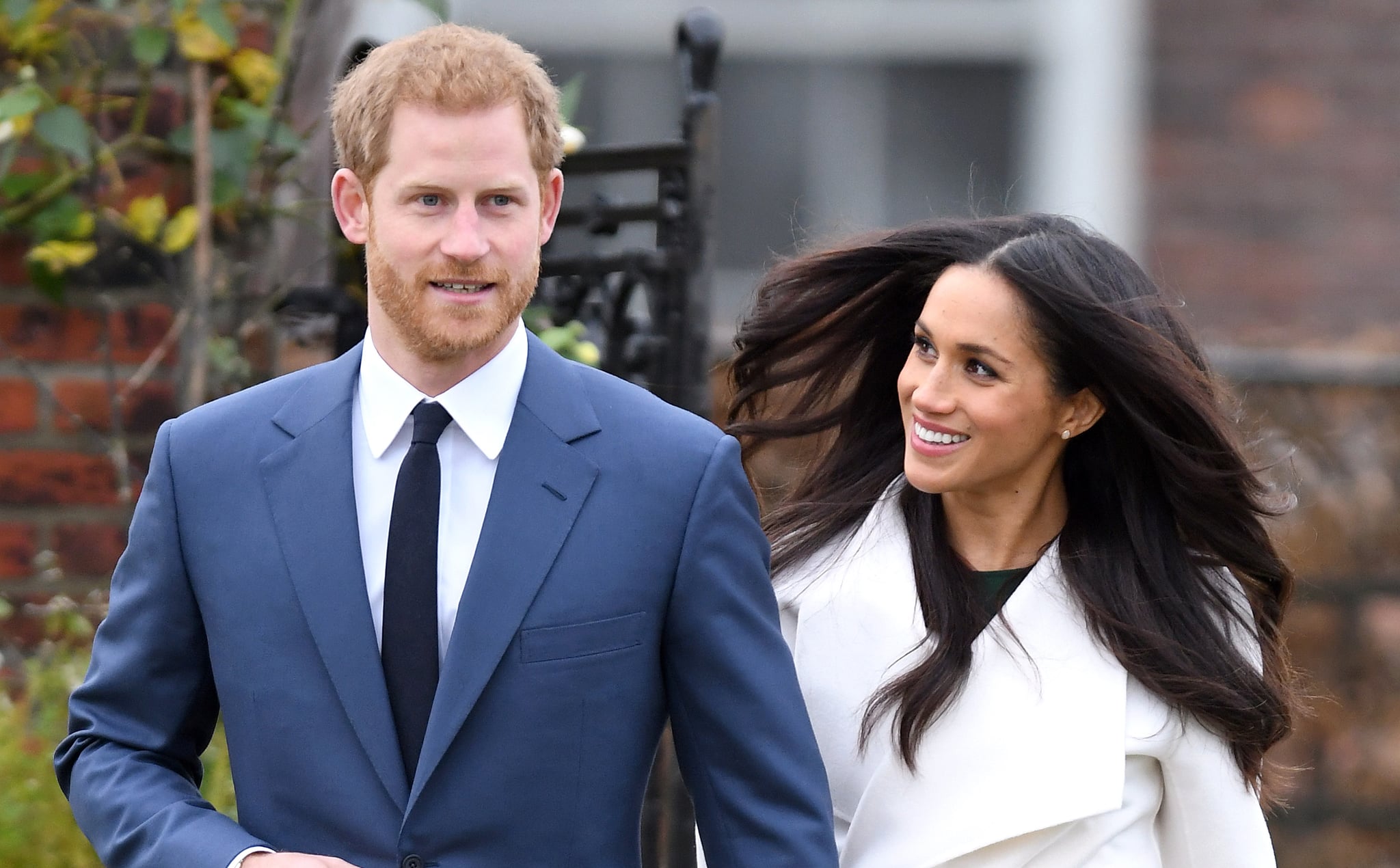 Meghan Markle and Prince Harry's big day is almost here, and we could not be more excited! Even though Harry and Meghan have yet to officially reveal their guest list, we have a good idea of who will be attending. Sadly, it looks like the Obama family won't be making an appearance after all, and neither will British Prime Minister Theresa May, but we can look forward to seeing a few celebrities, the Armed Forces, and 1,200 members of the public. Read on to see who has been invited to the royal wedding.
Meghan's Mom
On May 4, Kensington Palace confirmed Meghan's mom, Doria Ragland, will be on hand to witness her daughter say "I do" later this month. Meghan's father, Thomas Markle, was initially expected to walk her down the aisle, but he recently confirmed that he won't be attending the nuptials after all.
Princess Diana's Family
Princess Diana's presence will be felt on Meghan and Harry's special day. Her three siblings, Lady Sarah McCorquodale, Lady Jane Fellowes, and Charles Edward Maurice Spencer, will be in attendance. Her sister Jane will give the reading. "Prince Harry and Ms. Markle both feel honored that Lady Jane will be representing her family and helping to celebrate the memory of the late Princess on the wedding day," a statement from Kensington Palace notes.
Priyanka Chopra
The Quantico actress confirmed to Us Weekly in late April that she's going to the royal wedding. However, at the time, she didn't know what dress she was going to wear. "I sort of may have an idea," she told the publication. "But no, I haven't picked one out yet." No word yet on whether she'll serve as one of Meghan's bridesmaids.
George and Amal Clooney
According to People, we can expect to see George and Amal at the wedding. "Meghan and Amal have known each other for a while," a source told the outlet.
The Spice Girls
During a recent appearance on The Late Late Show With James Corden, Victoria Beckham pretty much confirmed she's going to the royal wedding. But now it looks like the Spice Girls will all be present at the fete! According to ET, even though they don't plan on performing, Victoria, Emma Bunton, Geri Halliwell, Mel B, and Mel C will reunite at Meghan and Harry's nuptials.
Elton John
While nothing has been officially announced yet, it's rumored that Elton has received a special invite. Not only will he possibly be a guest at the nuptials, but he'll also reportedly be performing. Elton was a close friend of Princess Diana's, and it just so happens that Elton rescheduled two of his Las Vegas concerts that were set for that weekend. Hmm . . .
Chelsy Davy
According to Us Weekly, Harry has extended an invite to his ex-girlfriend. "Do not be surprised if Chelsy shows up with a date," a source told the publication. "The two have remained friends long after ending their relationship and still keep in touch to this day. She congratulated him the minute the engagement news was announced. Meghan would have no problem with her being there, and Chelsy was on the preliminary list of friends to invite."
Millie Mackintosh
It's possible that the Made in Chelsea star could serve as one of Meghan's bridesmaids. Millie is close friends with Meghan and was recently seen hat shopping.
The Cast of Suits
The Suits cast has reportedly been invited to the royal wedding! According to Access, Patrick J. Adams and wife Troian Bellisario will be front and center at the nuptials, as will Gabriel Macht and his wife, Jacinda Barrett, and 25 other cast members.
The British Armed Forces
Kensington Palace announced in March that 250 members of the British Armed Forces have been invited to the wedding. "Regiments and units that hold a special relationship with Prince Harry will provide ceremonial support at the wedding and during the carriage procession at the request of Kensington Palace," the palace said in a statement. "More than 250 members of the Armed Forces will perform ceremonial duties at the wedding."
Members of the Household Cavalry will line the staircase at St. George's Chapel, and State Trumpeters and a Captain's Escort will provide additional ceremonial support. Units will also be placed along the streets of Windsor, including members of the Windsor Castle Guard from 1st Battalion Irish Guards and Armed Forces personnel from Royal Navy Small Ships and Diving, Royal Marines, 3 Regiment Army Air Corps, The Royal Gurkha Rifles, and RAF Honington.
The Public
Harry and Meghan have invited 1,200 members of the public to watch them tie the knot. Several of them are involved with charities or community groups, including Kai Fletcher (Southside Family Project Bath), Jorja Furze (Steel Bones), and Catherine Cooke (Life After Loss).