Jennifer Lawrence and Chris Martin Together in NYC 2015
Jennifer Lawrence and Chris Martin's Romantic Weekend Squashes Split Rumors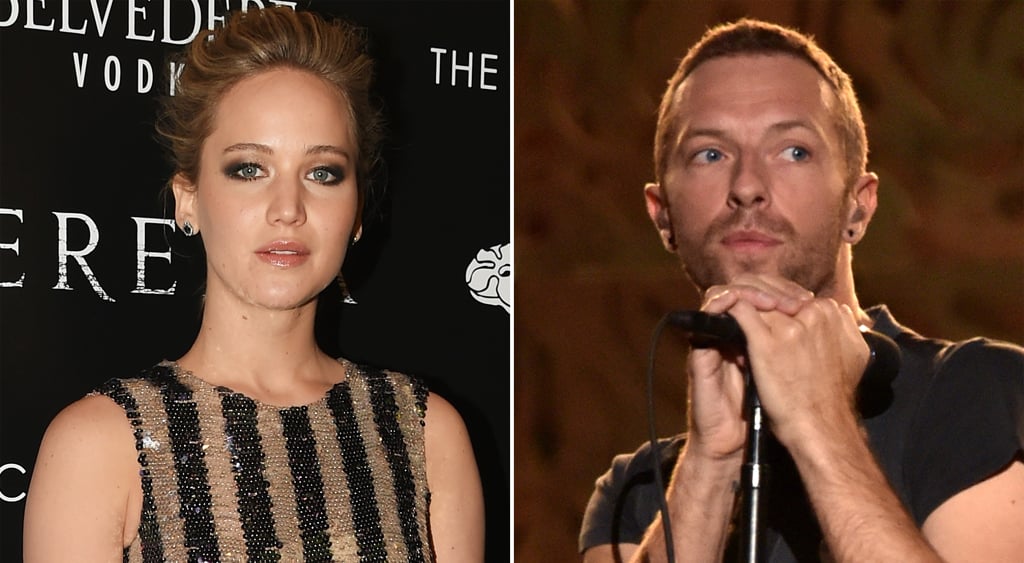 If you thought Jennifer Lawrence and Chris Martin were over, apparently it's time to rethink what's really happening between the two stars. Despite the fact that they haven't been seen together since Harry Styles's 21st birthday party in late January, reports claim the couple is still going strong. According to People, Jennifer and Chris shared a romantic Easter weekend together in NYC.
The duo's relaxed Saturday included an afternoon at Central Park, where they dined at the famed Tavern on the Green and visited Strawberry Fields, the John Lennon memorial. A source revealed, "Because their table was facing the courtyard and was against the glass wall, people pretended to be taking selfies so they could be seen in the background. It was very funny." The couple also shared cute interactions; according to Us Weekly, a source said they "were whispering to each other and giggling." After the meal and a sweet stroll through the park, Jennifer and Chris went to the Carlyle Hotel for the night. On Sunday, they were seen catching a flight in New Jersey.
As it turns out, Jennifer and Chris have reportedly been together the past few months, keeping the relationship casual. The stars have only made a handful of appearances together since rumors about their relationship amped up in August. Most memorably, they boarded a private jet together in September, and that same month, Jennifer supported Chris when he played with Coldplay at the iHeartRadio Music Festival.
Following reports about their split in October, Jennifer and Chris appeared to go their separate ways. The actress has been busy filming Joy in Boston and making adorable appearances with Bradley Cooper while promoting their latest movie, Serena. Meanwhile, Chris spent a beach day with pal Kate Hudson and was spotted on a Spring break getaway with ex Gwyneth Paltrow. People reported that Jennifer recognizes Chris's commitment to his family. "She understands that the children come first with Chris and his relationship with Gwyneth is based around the family and it will always be a part of his life," a source said.