Justin Theroux Wedding Band Picture
See Justin Theroux's Wedding Band From Jennifer Aniston!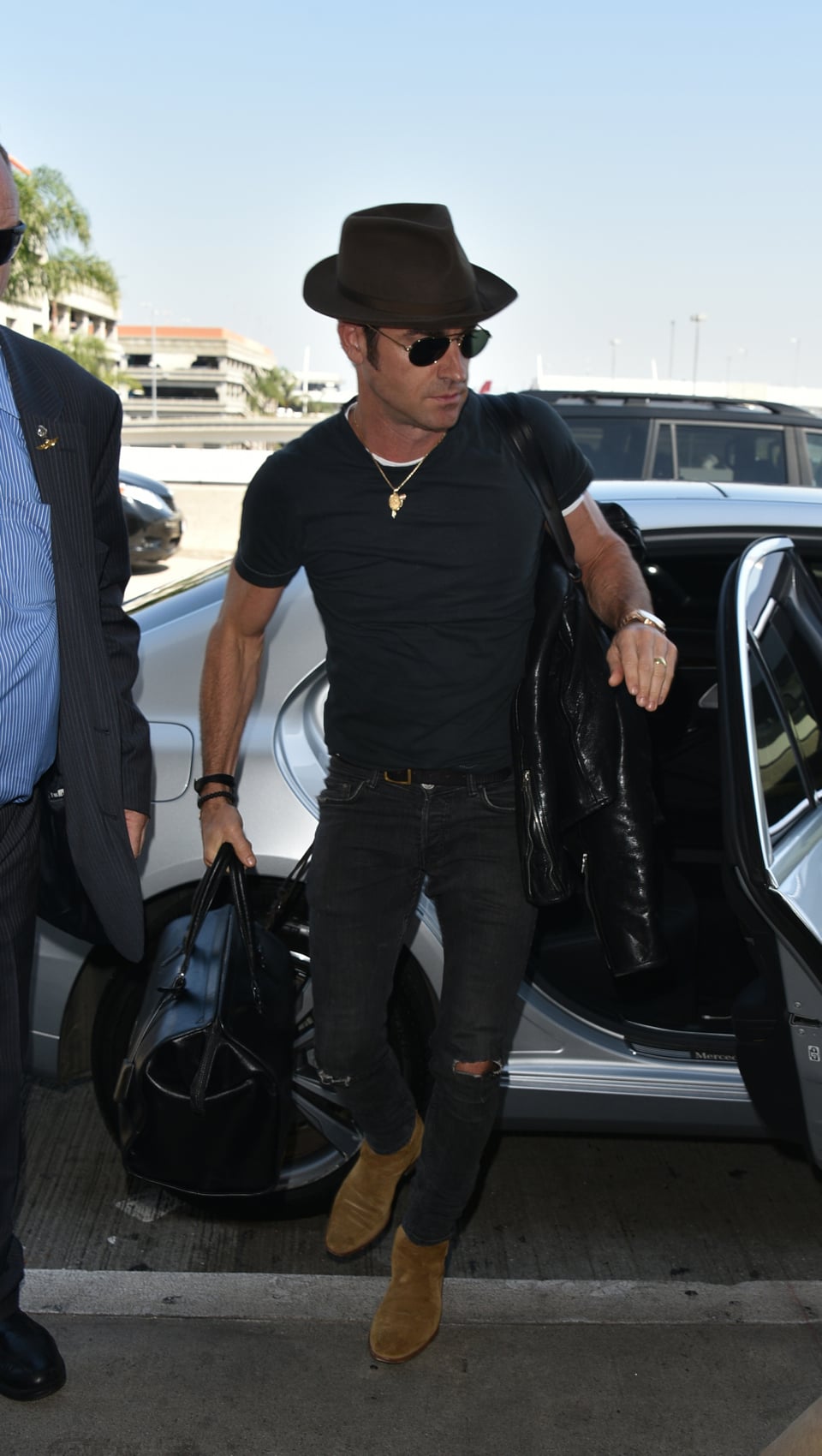 Justin Theroux showed off his newest accessory when he caught a flight out of LAX on Monday. The actor, who tied the knot with Jennifer Aniston at their Bel Air, CA, home on Aug. 5, put his gold wedding band on display while making his way inside the airport. Justin, who was jetting off to Austin, TX, to get back to work on his show The Leftovers, looked relaxed (and tan!) after recently returning from the couple's honeymoon. Just a few hours after their late-night reception ended, Justin and Jen flew to Bora Bora with a group of their closest friends. See a close-up of his ring below, then check out 15 times his hotness was almost too much to handle.