Meghan Markle Confused About Royal Protocol
Meghan Markle Reportedly Finds Some of the Queen's Royal Rules "Difficult to Understand"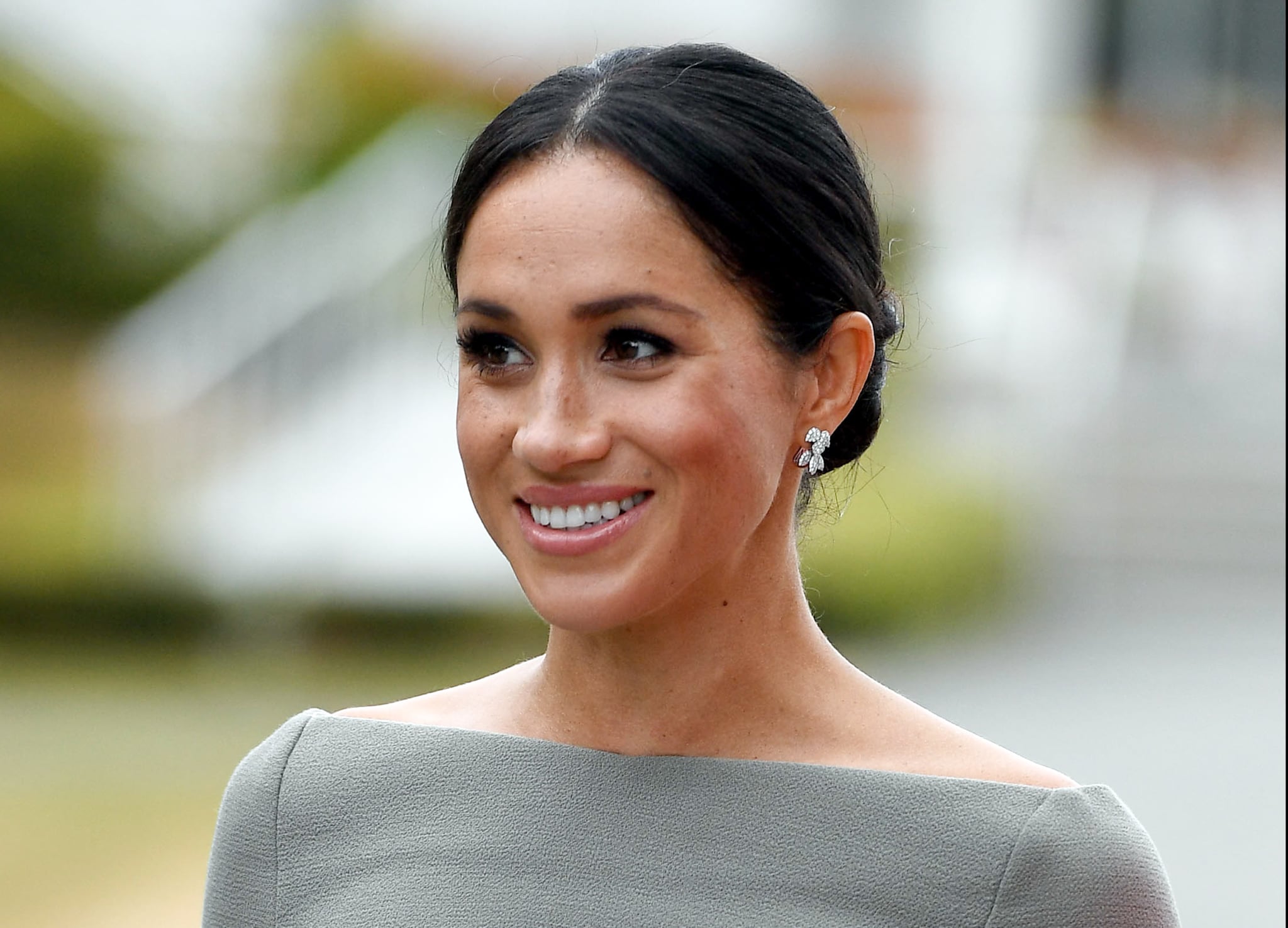 To say that Meghan Markle's life has changed this year is a major understatement. Even before officially becoming the Duchess of Sussex, Meghan underwent vigorous royal training, including etiquette guidelines and a fake kidnapping attempt. She is said to have mastered many of the family rules in record time (Hello, duchess slant!), but according to new reports, the former Suits star isn't so sure about some of the queen's regulations.
Meghan reportedly "has found certain rules in the royal household difficult to understand, like the fact that the Queen prefers women in dresses or skirts rather than trouser suits" and is "often asking Harry why things have to be done in a certain way," People says. A source said of the duchess, "I think she finds it a little frustrating at times, but this is her new life, and she has to deal with it." As an activist and outspoken supporter of social justice issues — her official page on the royal family website addresses her feminist ideals — it's likely difficult for Meghan to accept some of the monarchy's more antiquated rules. "She's not going to want to be a quiet princess and simply open hospitals or cut ribbons," a royal insider told People earlier this year.
For what it's worth, Meghan seems to be adjusting well to royal life as far as her new family members are concerned. She has a natural chemistry with Prince William and Kate Middleton, and also looks right at home when chatting with Prince Charles, Camilla, Duchess of Cornwall, and even Queen Elizabeth II. There's no doubt that Meghan's lifestyle has been turned upside down, and anyone in her position would have some difficulty getting used to curtsying, not being able to vote, and having to wear tights all the time.
Image Source: Getty / Samir Hussein