Michael Fassbender Breakdancing on Graham Norton Show 2017
Watching Michael Fassbender Attempt to Breakdance Might Give You a Panic Attack
It's par for the course for celebrities to bust out hidden talents or play wacky games on late-night shows, but few have ever made me gasp the way Michael Fassbender's recent appearance on The Graham Norton Show did. Egged on by the host and fellow guest Jessica Chastain, the 40-year-old Alien: Covenant actor agreed to show off his breakdancing skills, and honestly it was pretty stressful. As the crowd and the other guests (Jessica, Diane Keaton, and Kevin Bacon) looked on, Michael flips over backwards and basically dives headfirst into the floor like so: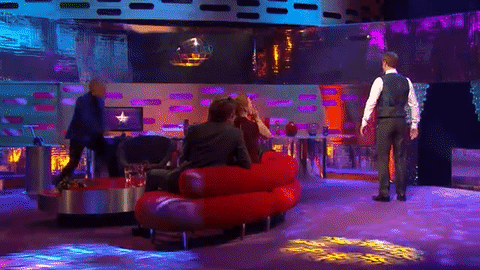 For a split second I thought I was about to watch Michael Fassbender's neck snap before my very eyes, a fear Diane Keaton clearly shared.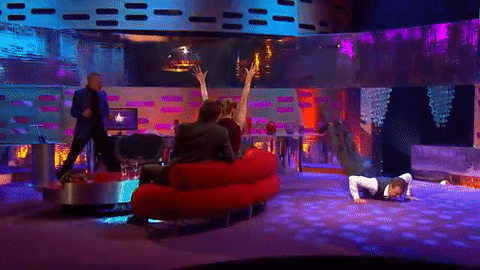 Are you impressed? Are you hyperventilating? Are you wishing he did it shirtless? In your bedroom? OK, OK, I'm done. Be careful, Michael.