Shay Mitchell POPSUGAR Interview August 2017
How Shay Mitchell Is Striving to Inspire Others, Even After Pretty Little Liars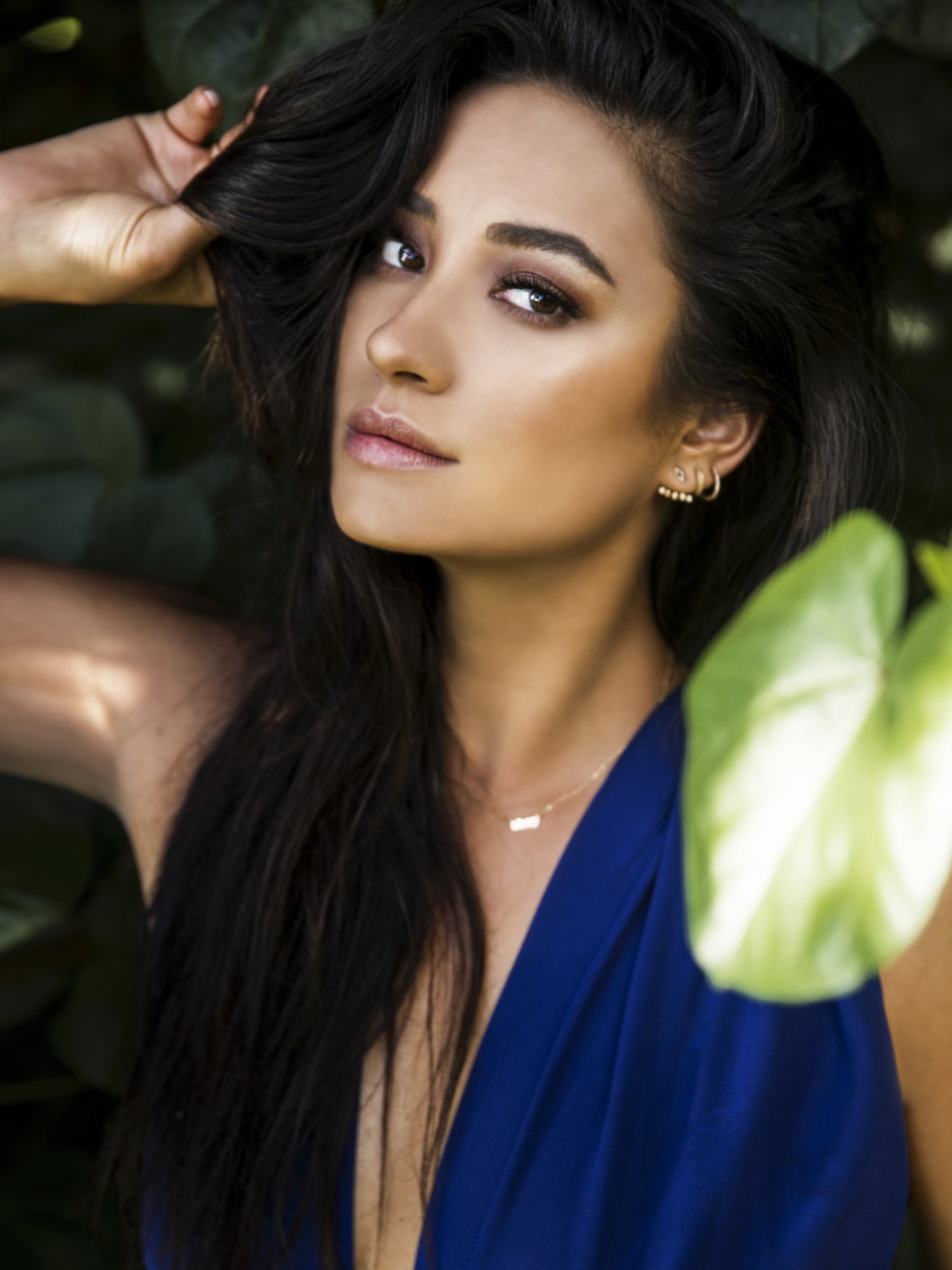 Image Source: Utopia / Hudson Taylor
Shay Mitchell, 30, is more than an actress. She's a fashion girl, a travel aficionado, a published author, a YouTube star, and a fitness fanatic, and now she's using all of her knowledge and expertise to inspire those around her. I recently got the chance chat with Shay over the phone before she hosts a live workout at Propel Electrolyte Water's first-ever Labs Fitness Festival in LA on Aug. 12, and it was everything I imagined but better. Not only was she super sweet and friendly, but it pretty much felt like I was talking to my best friend the entire time. I gained even more admiration for her, and we discussed everything from her interests to her upcoming movie, Cadaver, to how she's finding her happy after PLL.
Pretty Little Liars officially came to an end this Summer with her character, Emily Fields, getting engaged to Alison DiLaurentis (Sasha Pieterse) and becoming a mom, and if you're waiting with bated breath to see how their lives turn out, don't lose hope just yet. Shay is totally open to doing a reboot with the ladies in the future. "I was just watching Sex and the City 2, and I was thinking, 'Oh, it'd be so cool to reunite with the girls in five or 10 years and do a reunion movie.' I'd always be down for that and I think it'd be really fun."
In her new movie, Cadaver, Shay plays a former cop named Megan Reed who works at a morgue, and while that may seem like a far stretch from her character on PLL (given that Emily was terrified of corpses), Shay brought some aspects of Emily over to the film. "She's definitely a very strong character and it was really fun to play something different. I did pull a few things like Emily's competitiveness and the ability to really fight for things is something [she] and Megan share." Shay's character on PLL was a champion swimmer who teamed up with her friends to unmask a cold-blooded killer, and in Cadaver, Shay is faced with a similar task after she witnesses horrible murders and has to fight off an evil entity.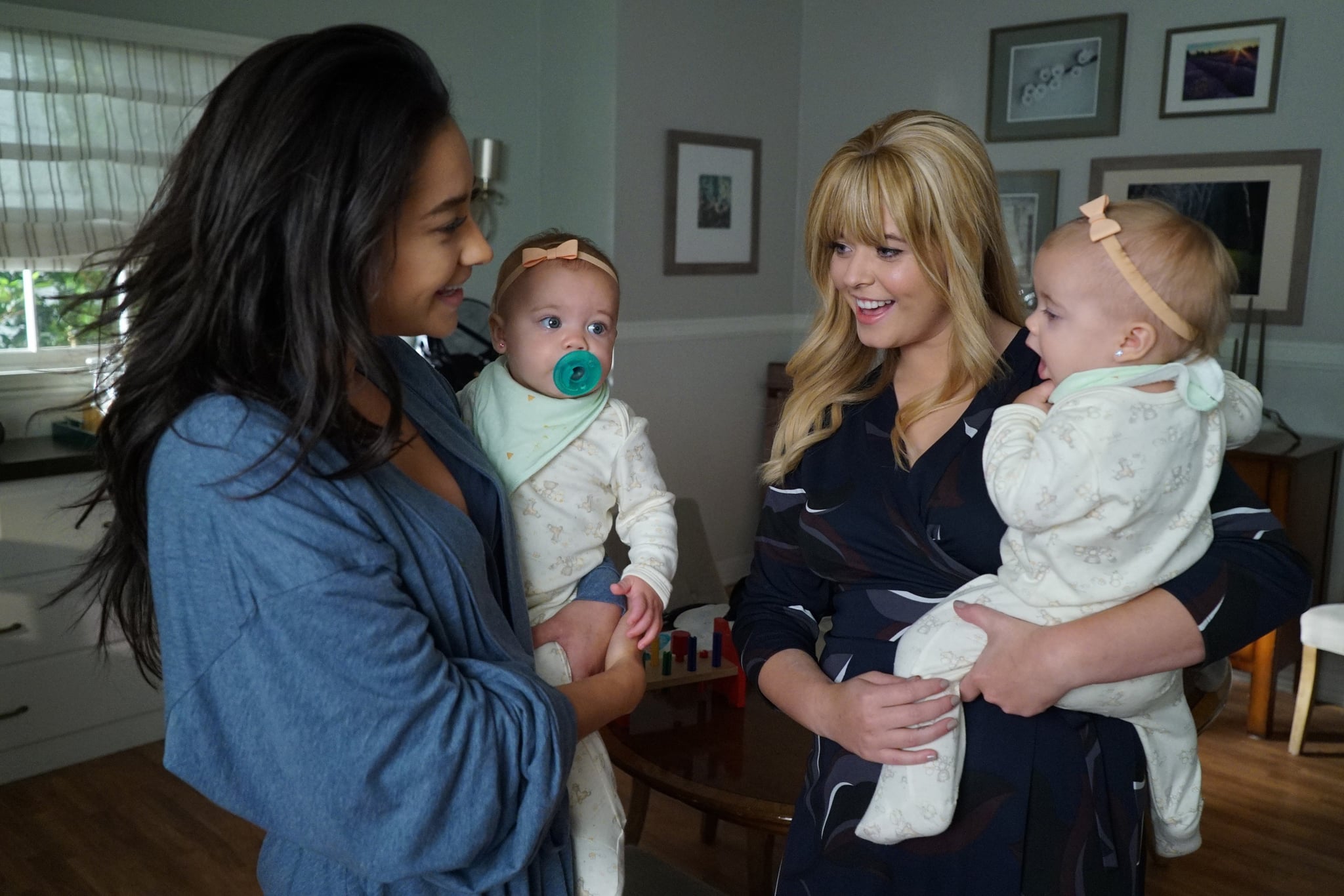 Shay as Emily Fields on the set of Pretty Little Liars with Sasha Pieterse (Alison DiLaurentis). Image Source: Everett Collection
"It's important for me to get out there and show other people they can do it, too."
In addition to channeling some of Emily into Megan, Shay also learned a valuable lesson from her time on the show that she now incorporates into everything she does: prioritizing her time and "not saying yes to everything." "When I first started the show, I was really excited and new to everything, so I said yes and I think I overexhausted myself. Now it's important [for me] to prioritize and know what's important and have the voice to say no at times."
Some of the things Shay is saying yes to are travel and further developing her brand in hopes of inspiring her fans. "I want to inspire people. . . . It's important for me to get out there and show other people they can do it, too," she said. "There [are] a lot of things that I'm excited about that are around travel, production, and different things that I've had a taste of with YouTube," she explained. "For me, it's about focusing on the things I love and only participating in the things I really enjoy doing and see an end goal to. . . . It's important for me to be a part of something that motivates people in the right direction, and anytime I can be a part of something like that in a positive way, that's what I want to do."
Shay's YouTube channel mainly centers around her travels and love of beauty, but she recently announced on Snapchat that she's going to be focusing more on makeup tutorials, given the high number of fan requests. "People ask me all the time. . . . I'm so fortunate to work with such incredibly creative makeup artists and hair [stylists] that I want to showcase their talents, as well as a couple of mine. I think it's going to be fun."
As a big fan of Shay's, I'm excited for this new chapter in her life and am keeping my eyes peeled for her next "Shaycation" (Greece is definitely my favorite so far). She's come a long way from the shy girl she once played on PLL, and I truly admire that she's learned to love herself for who she is and wants to inspire others to do the same. She's beautiful inside and out!