Wendell Pierce Message to Meghan Markle About Her Baby
Meghan Markle's TV Dad Wendell Pierce Reveals He's "Very Happy" For the Duchess's Future Baby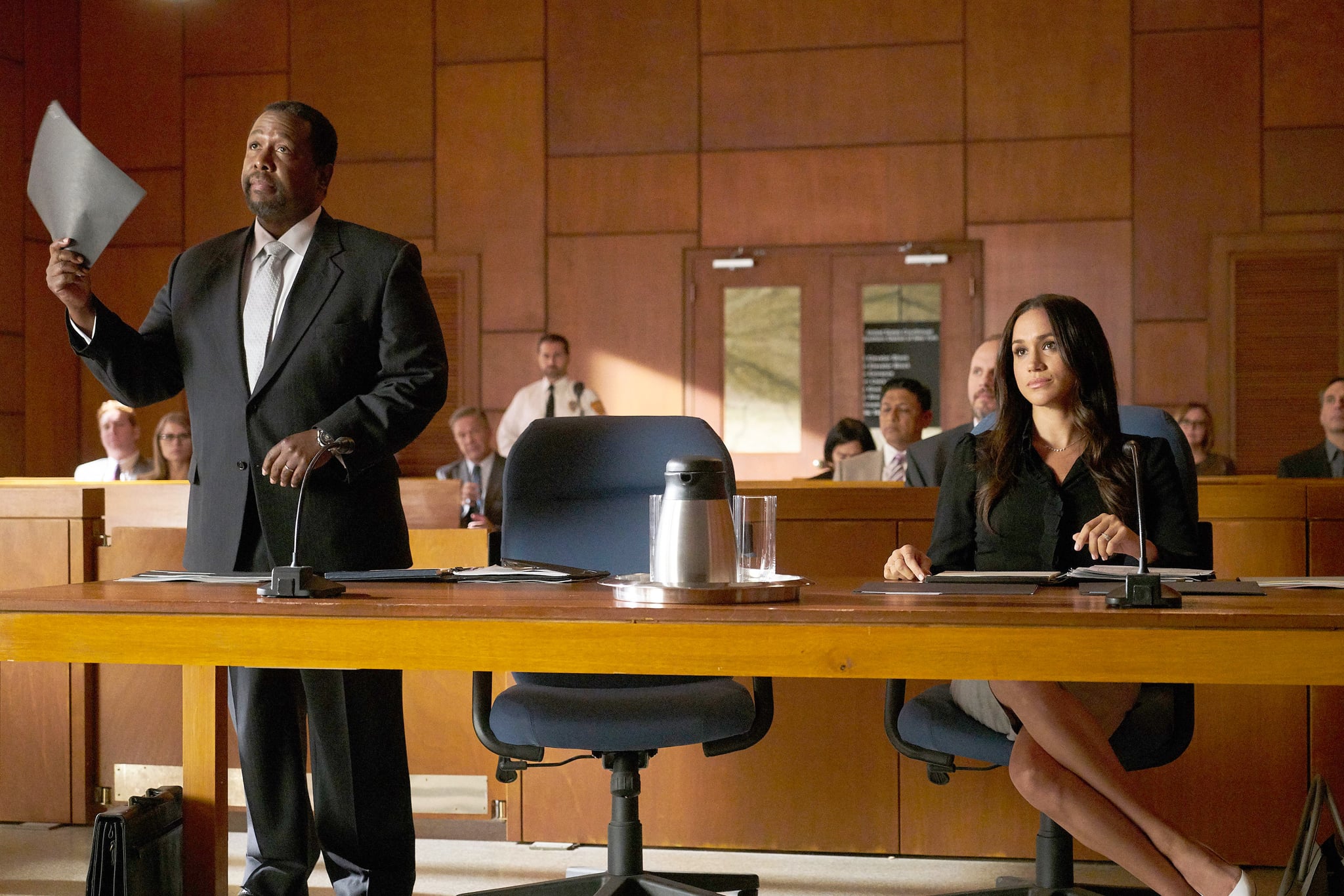 Meghan Markle's former Suits costar and onscreen father has a special message for the duchess! On Monday, Wendell Pierce tweeted a sweet note to the 37-year-old royal before she's due to give birth to her and Prince Harry's first child. While staying in England to perform in a production of Death of a Salesman, the 55-year-old actor snapped a picture of the London Bridge before adding, "It's great to be living & working in London while the excitement builds around the Duchess of Sussex soon giving birth to her first child. Meghan I'm very happy for you. Blessings."
From 2011 to 2018, Wendell portrayed paralegal Robert Zane while Meghan played his daughter and lawyer Rachel Zane on Suits. The two also have a strong relationship outside of the USA network drama as Wendell actually attended Meghan and Harry's royal wedding in May. Prior to Meghan's big day, Wendell spoke with Meghan about maintaining their bond after becoming a part of the royal family. In an August interview with The Telegraph, Wendell revealed, "I said to her, 'Your life is going to change. It's going to be amazing and I'm very happy for you but I want you to know that I'm your friend, and no matter where you are or what's going on — if the fishbowl that you're in ever starts getting to you — you can call me.'"
The following month, Wendell also spoke about watching Meghan and Harry's romance blossom before his own eyes, telling Extra, "The one thing that was clear [was that] she was extremely happy. She had a glow. I knew she was in love. With the whirlwind of publicity and the world of being a royal now, the one thing that's constant is the fact that I know she loves him."