When Will Suits End?
Say It Ain't So! There Are Only a Few Episodes of Suits Left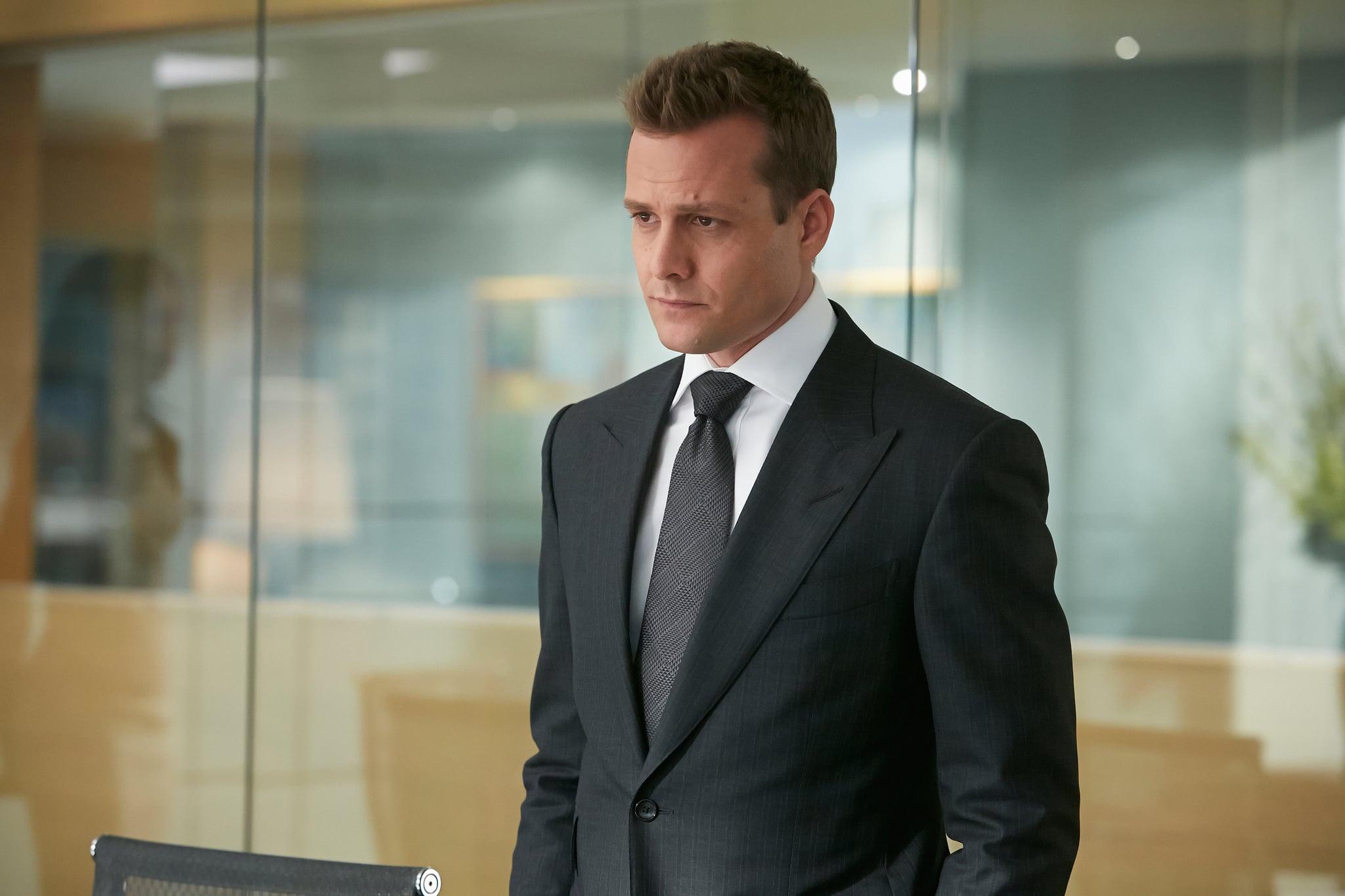 It looks like the TV gods heard our prayers, because Suits just got renewed for its ninth season! The USA legal drama is set to air sometime in 2019; however, we do have some bad news: this will be the show's final run. The decision to end the series starring Gabriel Macht (Harvey Specter) comes amid the announcement of creator Aaron Korsh's new spinoff, Pearson, starring Gina Torres (Jessica Pearson).
"Though I know it isn't true, it seems like only yesterday USA Network took a chance on an unestablished writer's very first hour-long script. These days that's a common thing, but 47 years ago when I first wrote the untitled Korsh project, nobody did it," Korsh said in a statement. "To the exceptional writers, cast and crew — thank you for your passion and devotion, without which, Suits would be nothing. And last but never least, to the fans who have stuck with the Suits family through thick and thin, through can-openers and flashbacks — thank you for always speaking your mind. Without you, I might start to think I'm getting the hang of this writing thing. And once that happens, nobody wins. I look forward to enraging and hopefully sometimes delighting you with the final episodes."
Even though many of us are sad to see the show go, we are happy that it made it this far. The show's future came in to question after Patrick J. Adams (Mike Ross) and Meghan Markle (Rachel Zane) exited after season seven. To make up for their departures, Dule Hill (Alex Williams) became a series regular and Katherine Heigl (Samantha Wheeler) joined the cast. The second half of season eight premieres on Jan. 23 on USA.