What Does Kate Middleton Do Every Day?
Kate Middleton's Daily Life Is Way More Normal Than You Think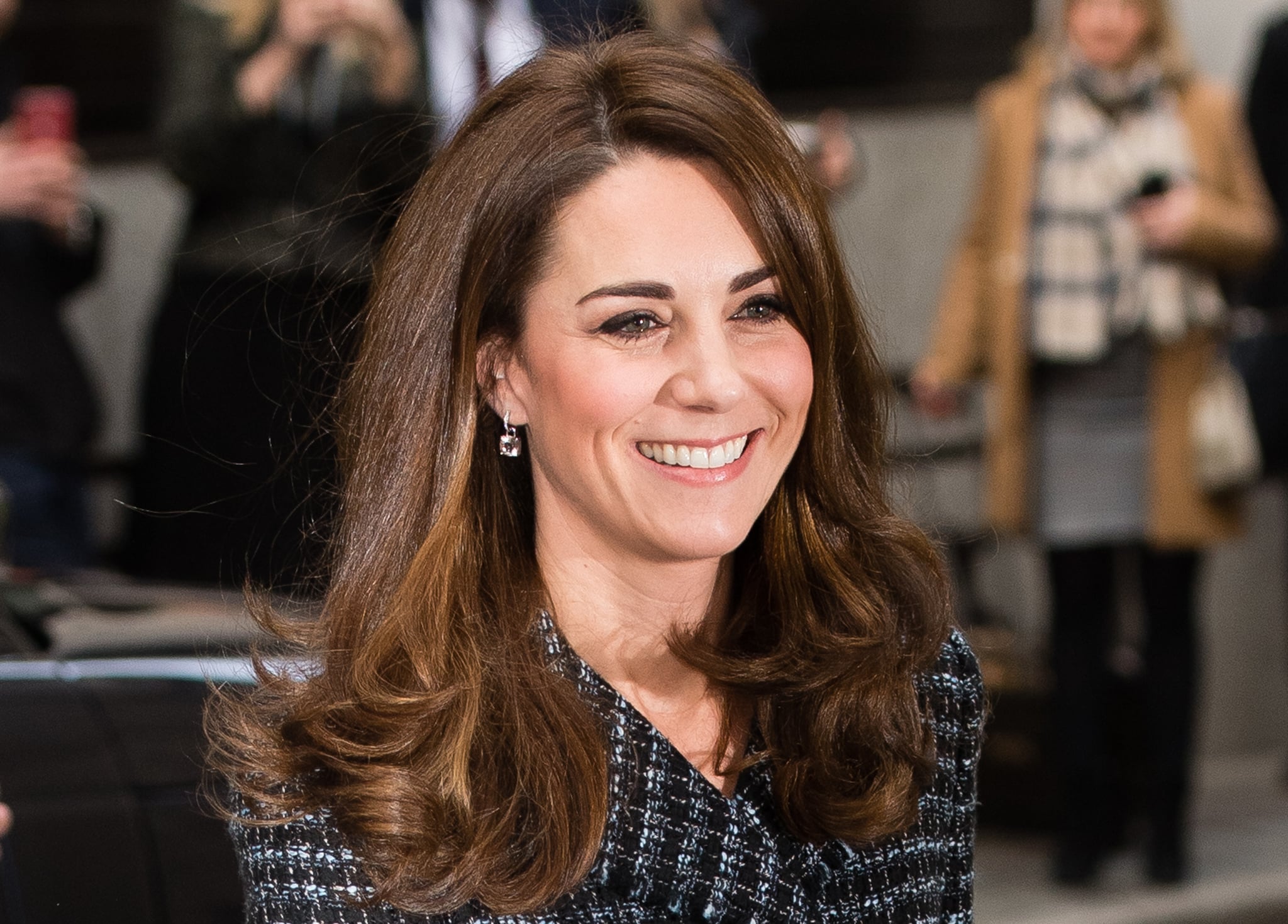 It seems like the Duchess of Cambridge's life is constantly in the headlines. From her style choices to her relationship with the rest of the royal family to her public appearances, she's always in the public eye. Even so, Kate and Prince William reportedly work hard to make sure that at least some aspects of their family's life remain normal — and you might be surprised how normal her day-to-day life actually is!
In some ways, the duchess's daily routine is full of constant reminders that her life will never be truly "normal" again. In a Vanity Fair article, it's clear that some of the details of her life are minor but stressful.
"She is said to find the constant clothes changes (up to five a day if the itinerary includes shooting, tea, and a formal dinner) and the omnipresence of a full household staff rather stressful," the article said. Although this was reported back in the early days of Kate's marriage, and she has surely grown accustomed to these requirements by this point, no amount of habit can make constant clothing changes and rarely being alone pleasant. It is still true that the Cambridge household maintains a full staff and that the duchess's obligations often require multiple outfits for a single day, since the dress code is different for dropping off Prince George at school, visiting a charity, and attending a formal event.
Vanity Fair also reported on the casual nature of the early days of William and Kate's marriage, as the queen reportedly gave them a two-year period of lower obligations so they could settle into married life. The article said:
Daily life involves Kate doing the shopping at the local supermarket . . . The only clue to her royal status as she pushes her cart down the aisles is the protection officers who follow her at a discreet distance. Both William and Kate like to keep fit, and as well as running on the nearby shingle beach, Kate walks [their dog] Lupo three times a day. In the evenings she indulges her hobby of cooking Williams' favorite supper, roast chicken. They are reported to own a sausage-maker, and she has started making homemade pots of fruit jam . . . The couple occasionally ventures to the local pub [but] mostly they stay in watching DVDs.
Even after the "honeymoon period" ended, Kate has managed to keep a balance in her day-to-day life that still allows her and her family to enjoy some normalcy. For instance, Business Insider revealed that Kate often starts her day like many mothers of young children: by dropping off her kids at school. Prince George and Princess Charlotte attend two different schools, and the duchess has frequently been spotted both at drop-off and pickup time.
Another "normal" part of the future queen's daily routine? Working out! The Daily Mail quoted a royal insider who revealed that the whole Middleton family is very fitness-oriented, and Kate is no exception.
"Kate is an exercise junkie. Pippa and Kate take their toned physiques extremely seriously. And mother Carole, in her 60s, is in extremely good shape," the insider claimed. The duchess is reportedly also a fan of CrossFit and yoga, makes time to go for a run most days, enjoys cycling, and does all her workouts without a personal trainer!
As a "working royal" or "full-time" royal, the duchess spends much of her time working with the various charities she is affiliated with. Her daily routine is likely to include some sort of work with these causes, whether it's working out logistics at an office or making a public appearance on location or at a meeting. Just like many working mothers, she balances her job with the demands of her family life — and always looks amazing doing it!