When Did Prince Philip Become a Prince?
The Truth Behind Prince Philip's Supposedly Scandalous Title Change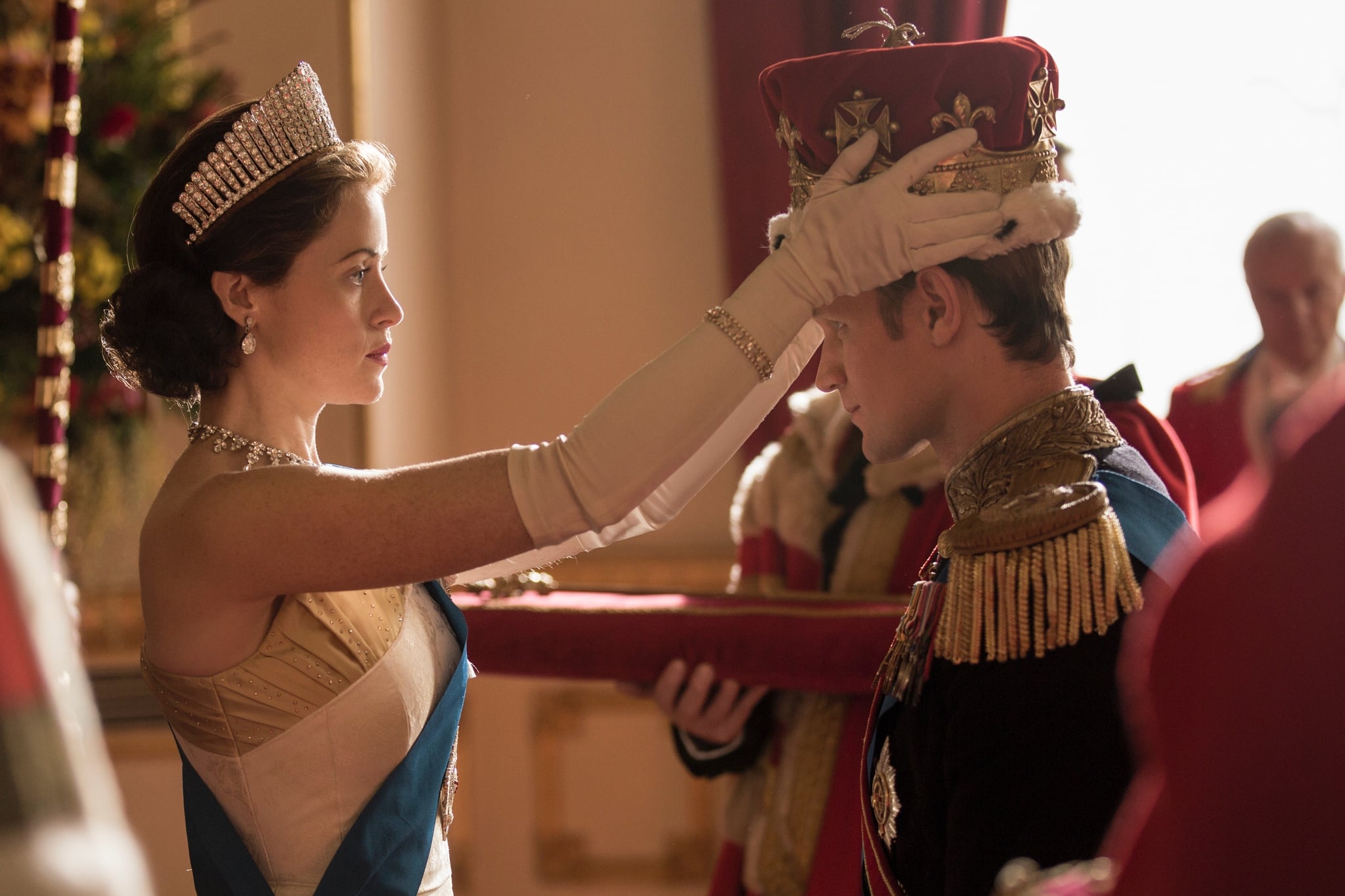 Image Source: Netflix
The Crown has hooked fans all over the world onto the story of Queen Elizabeth II's road to he throne, as well as her personal life once she became the Queen of England. In season two of the hit Netflix series, we've seen a lot more about the queen's relationship with Prince Philip, the Duke of Edinburgh, and it's intense.
While a TV show is simply a show, and not real life, this series does touch upon a lot of real events that have been documented throughout history. This season, at least in the first few episodes, the show has told the story of the queen (played by Claire Foy) and Philip (played by Matt Smith) as they spend time apart — five months while he's traveling for the crown — and rumors begin to surface about him having an affair, especially when his right-hand man, Mike Parker (Daniel Ings), receives divorce papers by his wife due to his adulterous actions.
The biggest storyline to come from the first three episodes is how Prince Philip goes from being the Duke of Edinburgh to the Prince Philip we all know him as — and now we need to know if it is historically accurate.
According to The Crown, Queen Elizabeth II hears the rumors about her husband being with another woman, and after the press is all over the story of Prince Philip's adulterous best friend, she has to do something about it. She meets him before his five-month voyage is complete and they have a serious conversation. Divorce is not an option for the royal family, so instead, she wants to know what her husband needs to stay "in," and to that he says respect from everyone . . . respect that only a title bump would seemingly get him. We then see Philip being dubbed His Royal Highness, Prince Philip, Duke of Edinburgh, so that he is in fact on par with his son in title — who is obviously a prince, because he's next in line for the throne.
But just how accurate is this story?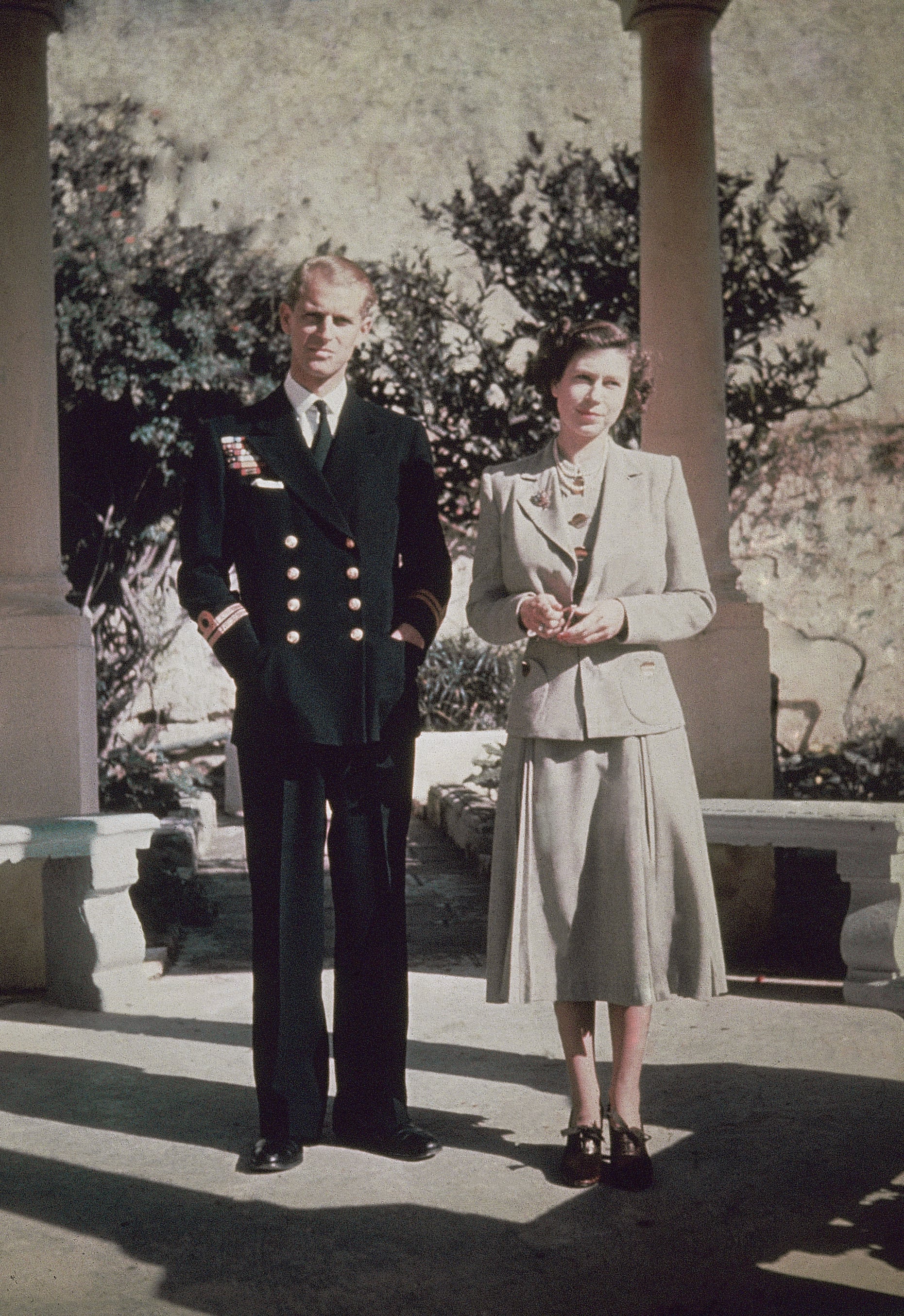 Image Source: Getty / Hulton-Deutsch Collection / CORBIS
The Crown's timeline is spot-on. When Philip married Elizabeth (who was Princess Elizabeth at the time), he renounced his previous title of HRH Prince Philip of Greece and Denmark. Four years after her coronation, Philip was upgraded to the title he has now of His Royal Highness, Prince Philip, Duke of Edinburgh, by royal decree.
According to Town & Country, the palace issued a statement on Feb. 22, 1957, saying, "The Queen has been pleased to declare her will and pleasure that His 'Royal Highness the Duke of Edinburgh shall henceforth be known as His Royal Highness The Prince Philip, Duke of Edinburgh.'"
Although it's not known why the queen granted her husband the title change, and the television version seems a bit extreme, marital issues and power struggles between the couple aren't that far off. According to Vanity Fair, Prince Philip had issues with their children not carrying his name of Mountbatten but instead being a part of the House of Windsor.
"I am the only man in the country not allowed to give his name to his children," Philip reportedly told his friends at the time. "I'm nothing but a bloody amoeba."
In 1957, numerous publications hinted that the title bump was done in order to ease tensions in the marriage and help get rid of the heat brought on by Philip's friend and private secretary, Mike. The New York News-Chicago Tribune Dispatch reported (via Vanity Fair) that he was given a new title to prevent him from having to testify in a divorce trial for his friend. The same publication said that before the divorce between the Parkers came out, "the queen's advisers had been gunning for [Michael] anyway as a means of curbing Philip's fondness for bachelor parties and bohemian friends."
Clearly, marital tension could be part of the reason the queen felt the need to give Philip back his natural-born title of prince, but when it comes down to it, it's all just speculation . . . even 60 years after the title change!