Where Is Barack Obama?
Where in the World Is Barack Obama? We Investigate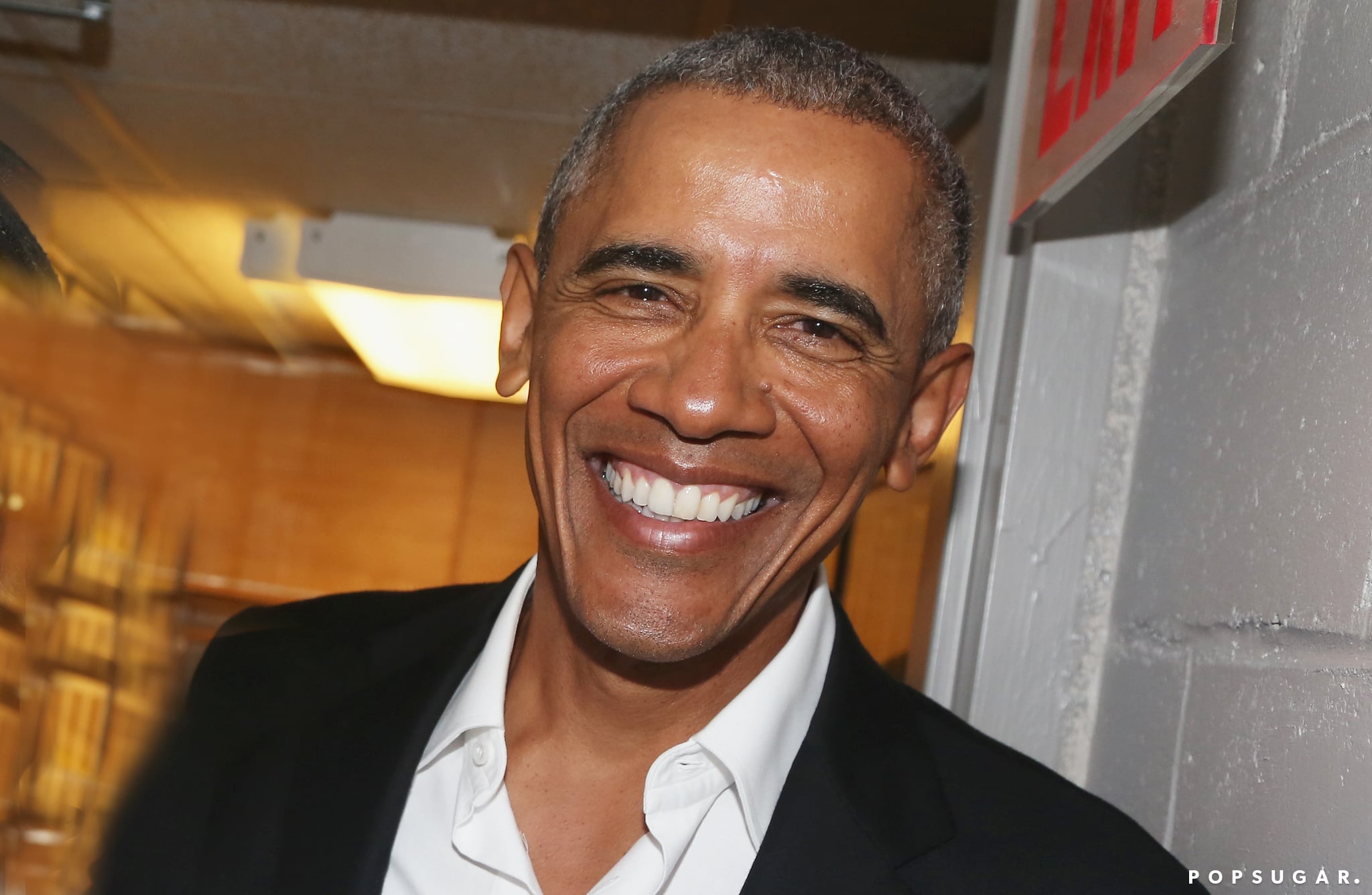 Image Source: Getty / Bruce Glikas
Barack Obama's last day in the White House was on Jan. 20, and he settled into permanent vacation mode in a matter of hours. Since walking out of our lives, Barack has been popping up all over the world, making stops in the US Virgin Islands, Hawaii, and NYC. Because of his new and improved globetrotter status, it's been pretty difficult to keep track of where he is, so we've made it easier for you by rounding up all the places Barack has visited since his White House departure.
Image Source: Splash News Online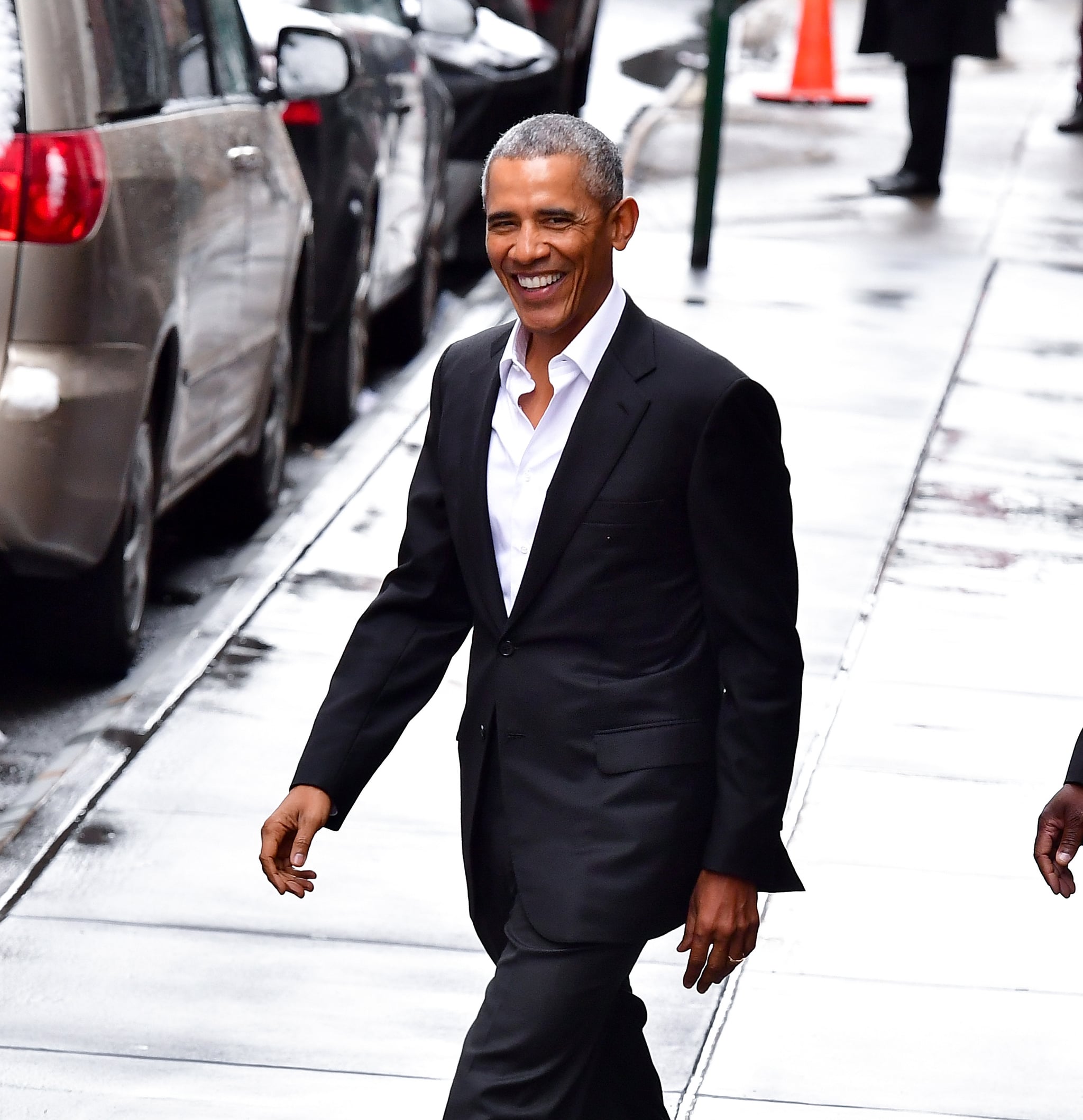 Image Source: Getty / James Devaney
New York: On March 10, Barack enjoyed a nice brunch with Michelle and U2 frontman and activist Bono at Upland restaurant in Manhattan.
Hawaii: A week later, Barack jetted off to Hawaii for another round of golf. He was also spotted dining at Buzz's Lanikai restaurant in Kailua after reportedly meeting with some tech executives.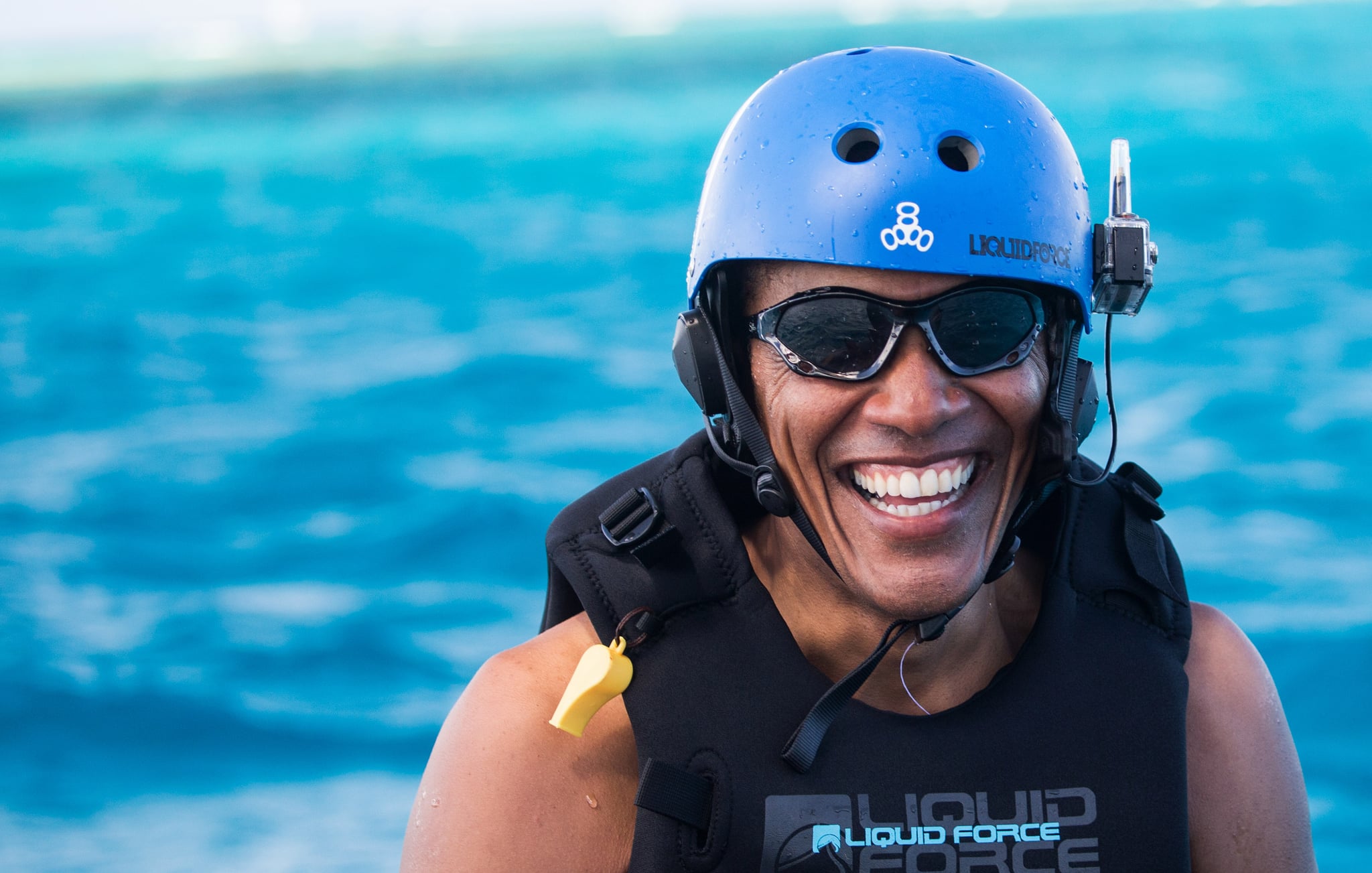 Image Source: Getty / Jack Brockway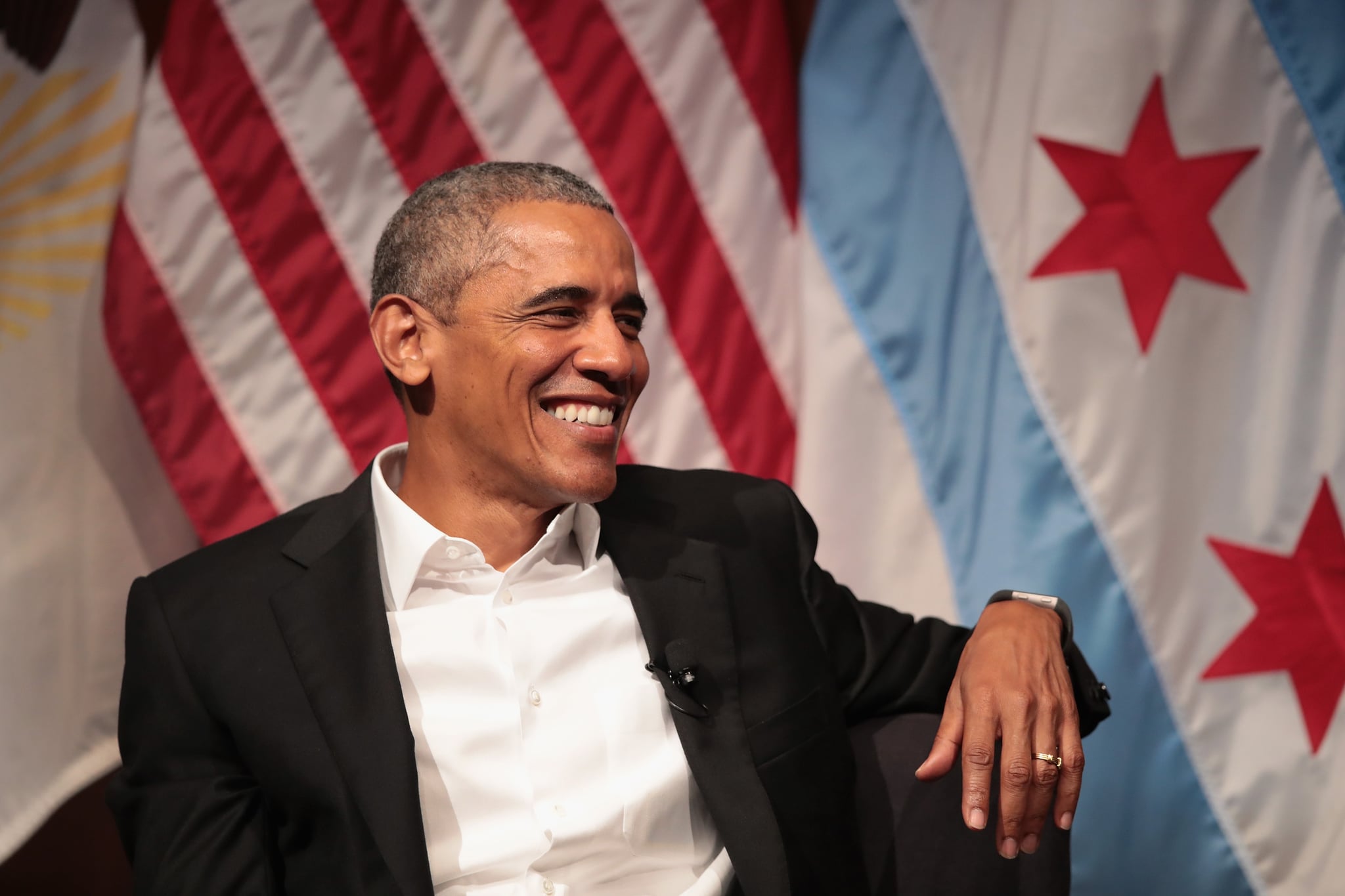 Image Source: Getty / Scott Olson
Chicago: Fresh from vacation, Barack delivered his first public speech since leaving office to an audience of students in Chicago in April. The panel discussion was particularly special as he once taught constitutional law at the University of Chicago, which is where the event took place.
Washington DC: Barack accepted the 2017 Centennial John F. Kennedy Profile in Courage Award from the John F. Kennedy Library Foundation on May 7. In his speech, the former president asked Congress to have "courage" to fight the new healthcare bill and tried to reassure any Americans who feel scared about the times we're living in.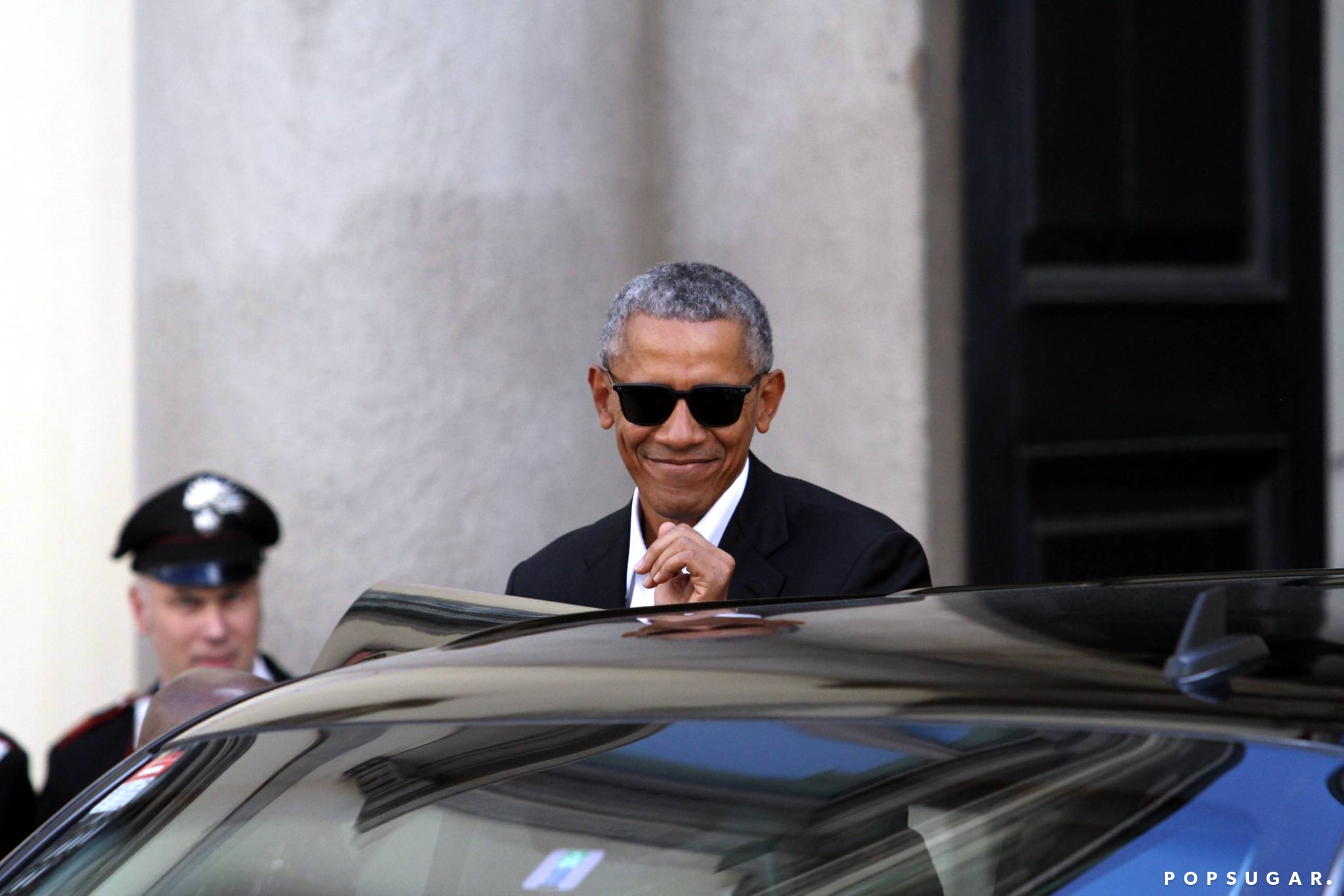 Image Source: Splash News Online
Italy: Days later, Barack jetted off to Italy, where he played golf, visited the Biblioteca Ambrosiana, and enjoyed a romantic vacation with Michelle.
Germany: The former president then headed to Germany, where he was honored with a trophy at the German Media Awards in Baden-Baden.

Image Source: Getty / Robert Perry

Scotland: The following day, Barack made a quick stop in Scotland to play a round of golf.
London: On May 27, Barack reunited with Prince Harry at Kensington Palace and offered his condolences to the victims of the Manchester attack.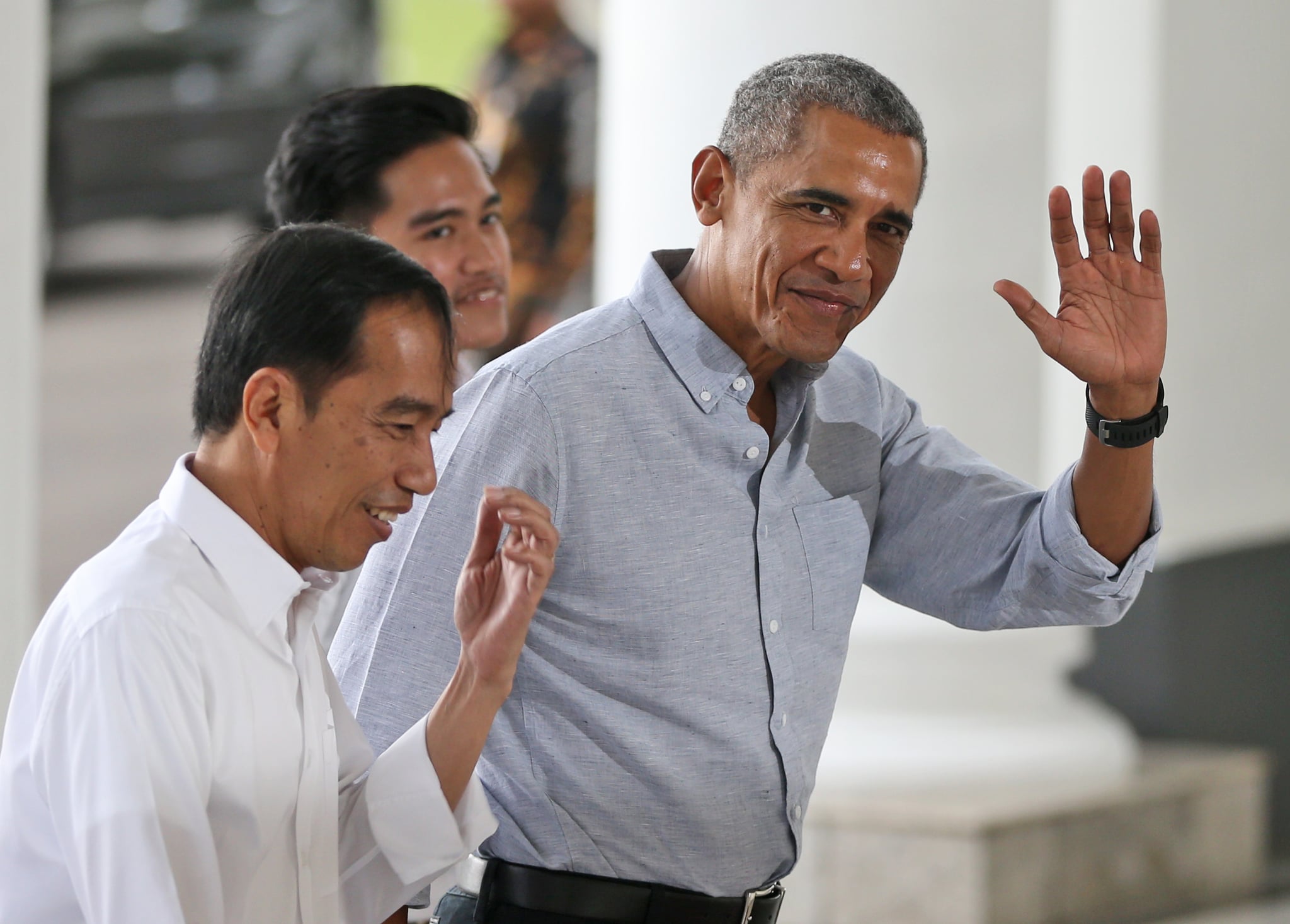 Image Source: Getty / DITA ALANGKARA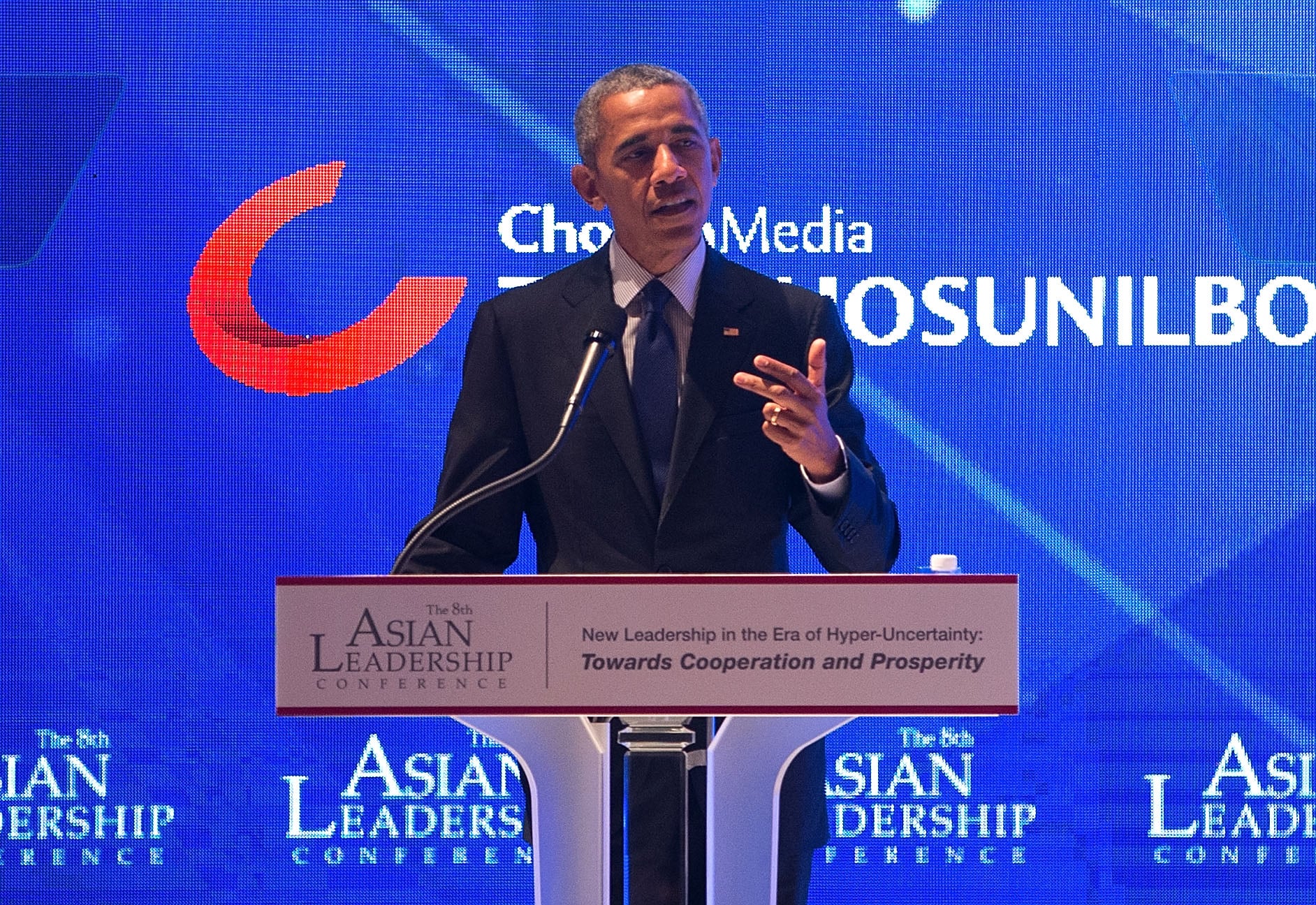 Image Source: Getty / Handout
South Korea: After enjoying a little R&R, Barack spoke at the Asian Leadership conference in Seoul and met with South Korean president Moon Jae-in.
Alaska: Barack then returned to the states, where he ran into a couple of lucky fans at the Anchorage International Airport.