Who Is Jordan Horowitz?
Who Is Jordan Horowitz? Get to Know the Man Who Graciously Handled That Oscars Flub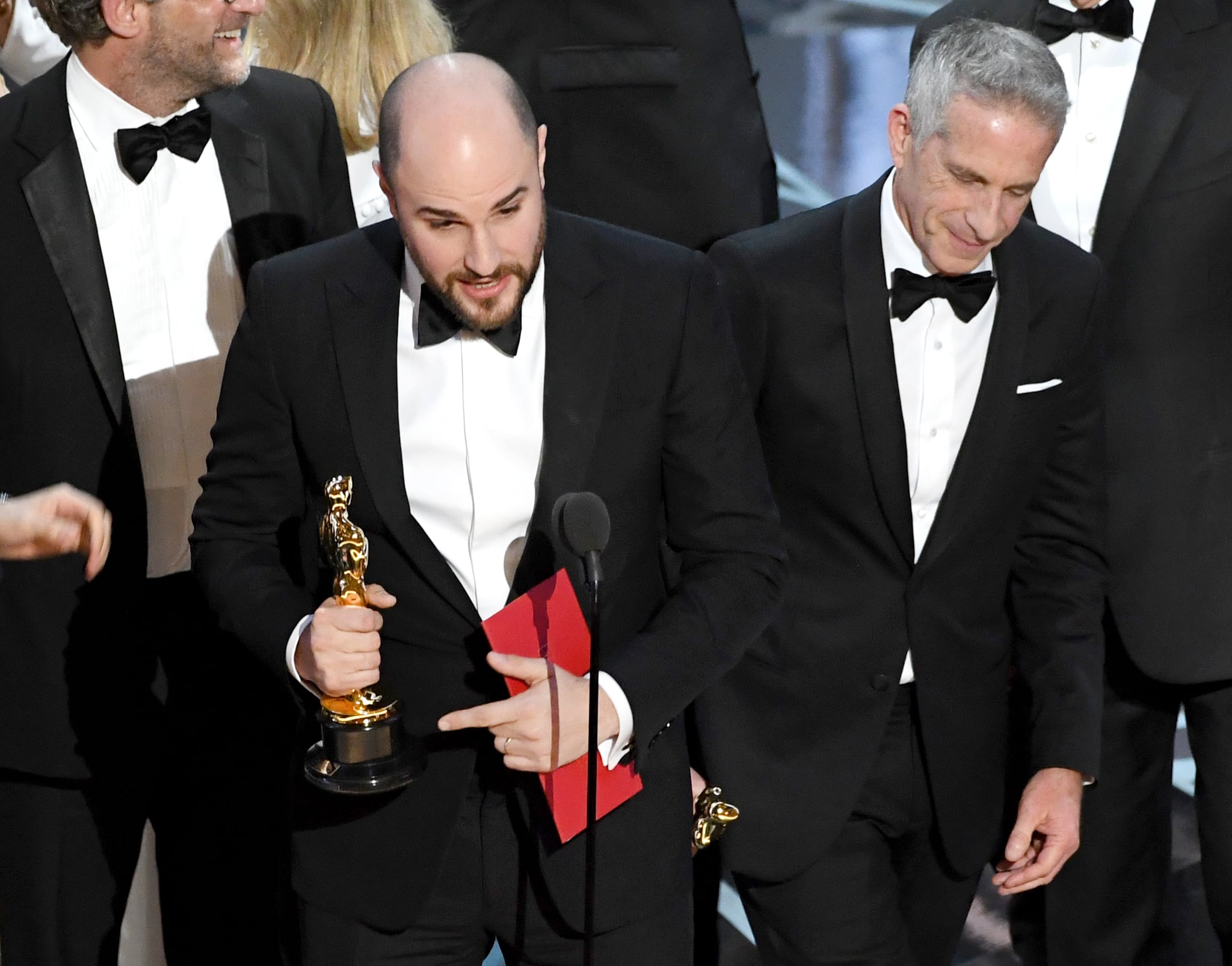 This year's best picture win — and loss — at the Oscars will forever go down in infamy. While presenting the winner, Warren Beatty and Faye Dunaway pulled a Steve Harvey when they incorrectly named La La Land as the big winner of the night (Moonlight actually took home the honor). Even though it was painfully awkward to watch as the whole cast and crew was already on stage saying their thank yous, the film's producer handled the whole thing graciously as he stopped in the middle of his speech to announce the rightful winner. So, who exactly was the unspoken hero of the night?
His name is Jordan Horowitz (not to be confused with the film's writer Justin Hurwitz), and just like the rest of the production team, his success is starting at a young age. At only 36 years old, the NYC native, who is married to writer Julia Hart, already has a Golden Globe under his belt — and it's not for La La Land. In 2011, he nabbed best picture for a musical or comedy for The Kids Are All Right, starring Julianne Moore and Mark Ruffalo. Even though he didn't win an Oscar this year, he is certainly gaining a lot of praise for how well he handled the incredibly awkward moment. "It was a difficult situation, there's no doubt about that," he told ET afterwards. "But listen, things get thrown at you and you've got to kind of roll with it. And as I said, I was deeply happy to be able to give it to those guys. It really . . . . I don't know. It's shocking, and I'm at a little bit of a loss for words."