Who Is Zara Tindall?
Zara Tindall May Not Be a Princess, but She's Still One of the Royal Family's Most Interesting Members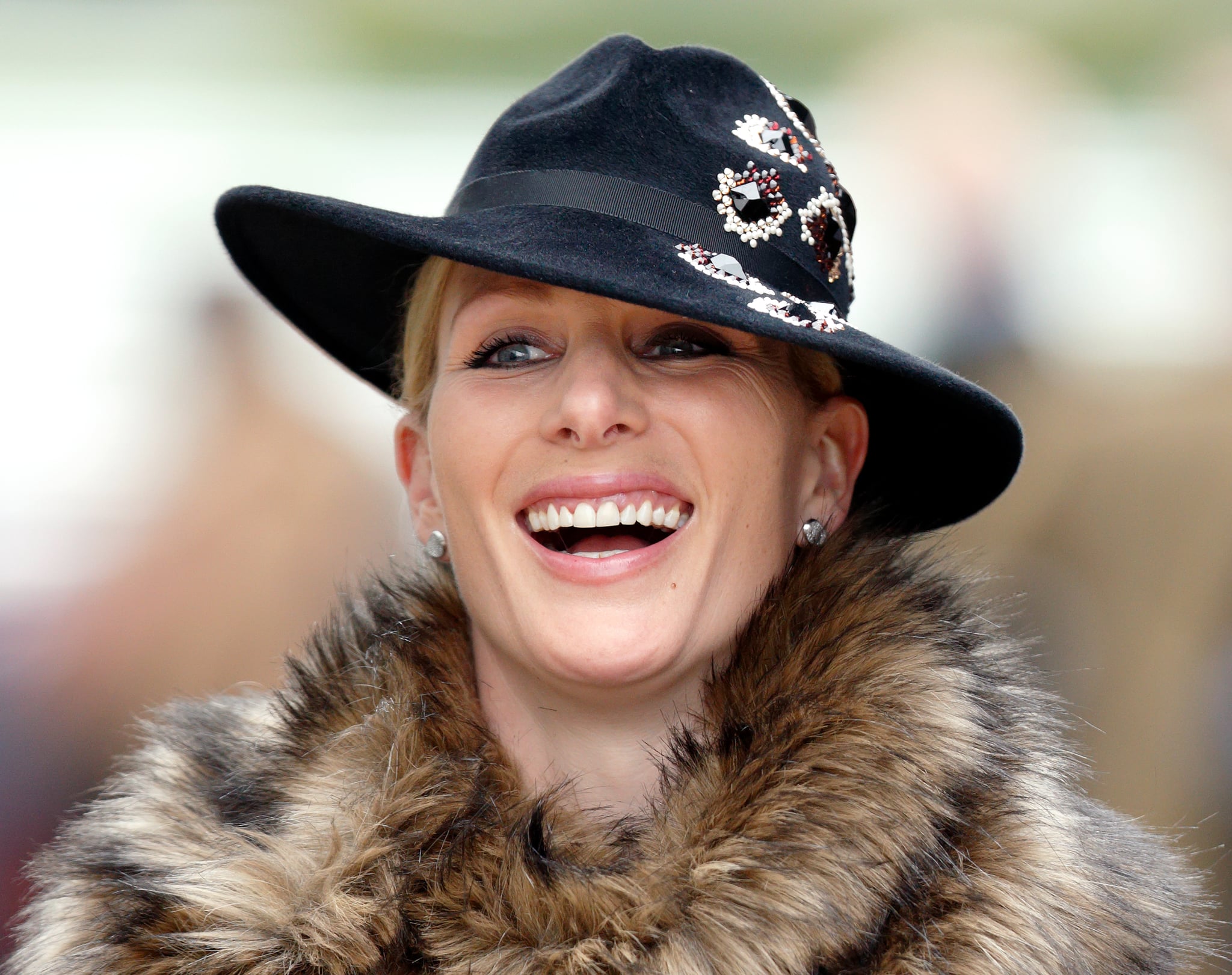 Image Source: Getty / Max Mumby / Indigo
Zara Tindall (née Phillips) is, in my opinion, one of the British royal family's most underrated members. As the only daughter of Queen Elizabeth II's only daughter, Princess Anne, Zara's royal status has been decidedly less in-your-face than that of her cousins Prince William and Prince Harry — but that doesn't mean she's any less interesting. In fact, the 37-year-old's low-key lifestyle might make her even more fascinating. Here are six things to know about Zara.
She is the queen's eldest granddaughter.
Zara Anne Elizabeth Phillips was born on May 15, 1981, at St. Mary's Hospital in London, the same place that several of her family members were also delivered. She is the only daughter of Princess Anne and Captain Mark Phillips, who were married from 1973 to 1992. Her older brother, Peter, was born in November 1977, and Zara is 17th in line for the throne after him and his two daughters, Savannah and Isla.
She doesn't carry a royal title.
Unlike her cousins Princes William and Harry or Princesses Beatrice and Eugenie, Zara doesn't have an official title. Princess Anne declined a title for both Zara and her brother Peter, and they don't use the HRH style, either. The grandchildren born to sons of the monarch automatically get the title prince or princess, but grandchildren born to a daughter (for example, Zara) do not. On not having the pressure of a title attached to her name, Zara has said, "I'm very lucky that both my parents decided to not use the title, and we grew up and did all the things that gave us the opportunity to do."
She's a former royal wild child.
Much like her cousin Harry, Zara isn't a stranger to making headlines for what was seen at the time as "naughty" behavior. As a teenager, she flaunted a new tongue piercing at Prince Charles's 50th birthday party, which subsequently had the public's tongues wagging; Buckingham Palace refused "absolutely" to comment. In 2000, she "hired a waiter in a leather thong to serve drinks" to her friends as they "giggled over sex toys" at a party. And her volatile relationship with jockey Richard Johnson was made public when they were seen "punching and kicking each other" outside a friend's home. Zara also "overturned her Land Rover in a ditch" after one of their fights, and they broke up in 2003. Of her "royal rebel" persona, Zara has said, "I don't know if I was that wild. I guess it looked like that because of my family background. I'm sure that is what it's probably compared to."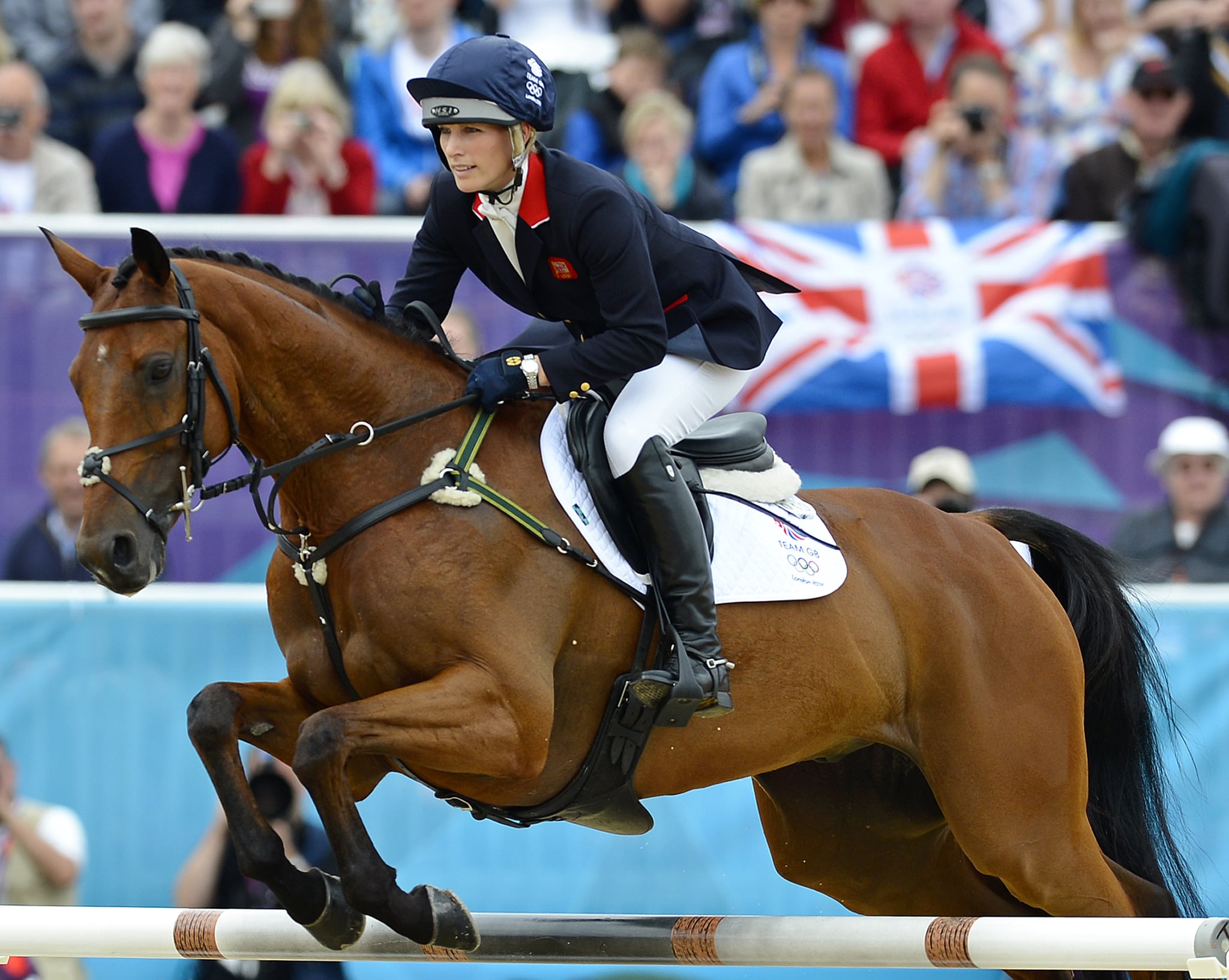 Image Source: Getty / Adrian Dennis
She is an accomplished equestrian.
Early on, Zara developed the same love of horses that her mother and grandmother share. Princess Anne famously competed in the 1976 Montreal Olympic Games as a member of the British equestrian team, and Zara followed suit, winning a silver medal at the 2012 Olympics as part of Team GB's eventing team. Her mother, Princess Anne, was the one who presented her with a medal!
She married a fellow athlete.
In 2003, Zara was in Australia with her brother and Prince Harry when England won the Rugby World Cup. At a victory party, Zara was introduced to rugby player Mike Tindall. The palace announced their engagement in 2010, and they tied the knot on July 30, 2011, at the Canongate Kirk church in Edinburgh, Scotland. In January 2014, Zara gave birth to the couple's first child, daughter Mia. Two years later, the palace announced that Zara and Mike were expecting their second child, but Zara suffered a miscarriage in December 2016. She is currently pregnant for a third time.
She has always had a close relationship with her cousin William.
Zara and William, the son of Prince Charles and Princess Diana, were born just a little over a year apart, and are said to be very close. Will and his new wife, Kate Middleton, attended Zara and Mike's wedding just a few months after their own big day in 2011, and when their first child Prince George was born in 2013, Zara was named as one of his godparents.