Why Does the Queen Always Wear Gloves?
There's Actually a Pretty Simple Explanation For Why the Queen Always Wears Gloves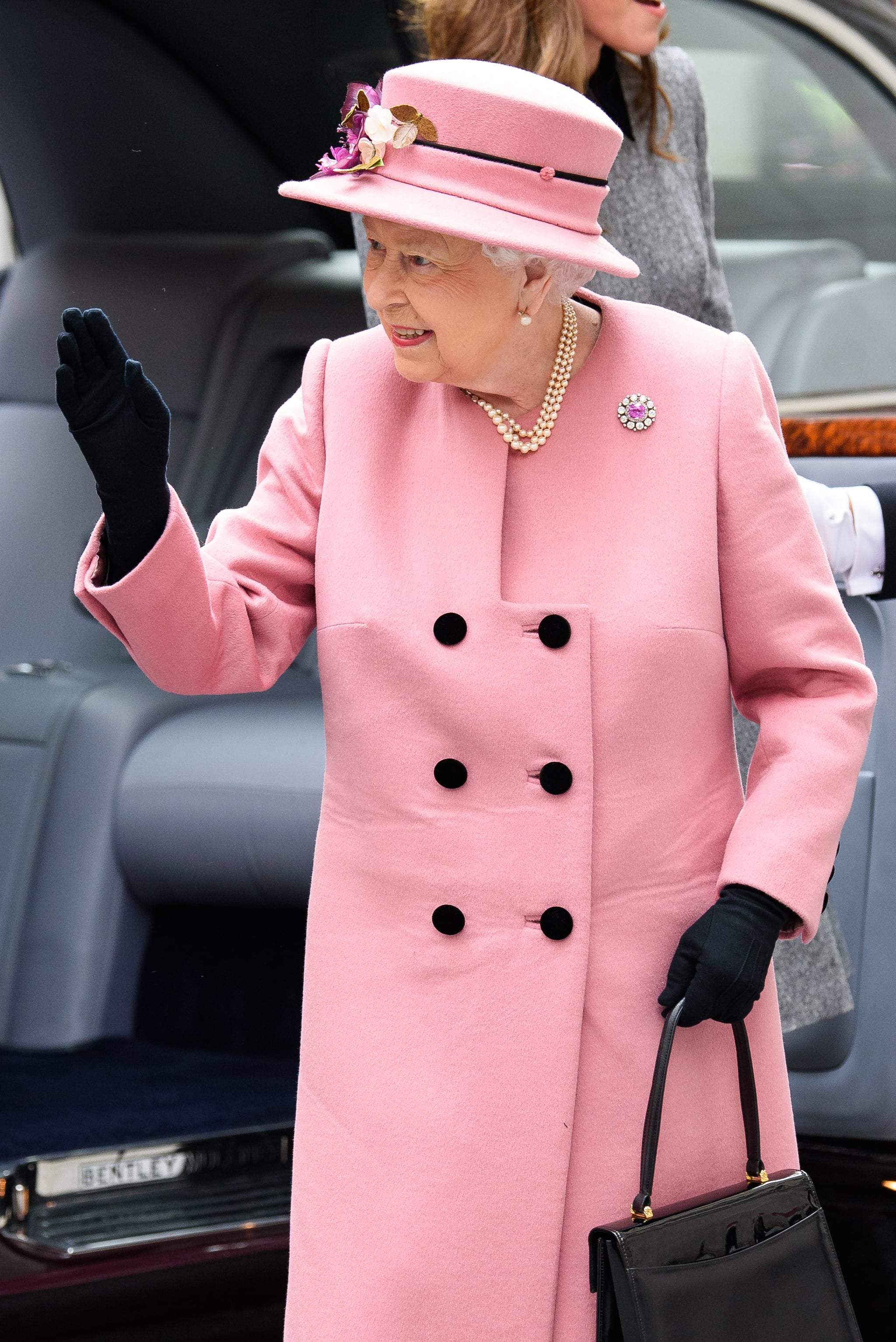 In the 67 years that Queen Elizabeth II has occupied the throne, we've come to expect a few iconic pieces when it comes to her royal attire: a brightly colored coat, a matching hat, a giant brooch, and a pair of pristine gloves. We already know why the queen can often be found decked out in eye-catching shades of fuchsia, lemon, and royal blue for royal engagements, but why the gloves? The reason is actually simpler than you might think. Being queen involves a whole lot of hand shaking, which means exposure to a whole lot of germs. Hence, the gloves.
Just as the royal family often abstains from eating shellfish, gloves are just another way for Queen Elizabeth to keep herself less susceptible to illness, as the almost-93-year-old has no time to be sick. And thanks to royal glove manufacturer Cornelia James, the queen has kept a steady supply of her trademark accessory ever since her honeymoon in 1947. As Genevieve James (current Creative Director and daughter of the late Cornelia James) explained to Good Housekeeping, the gloves may serve a practical purpose, but they've also become an inextricable part of her identity as well. "They're, number one, style. Number two: practical," she said, though we have a feeling we know which benefit James values more.
Back in 1947, royal couturier Norman Hartnell (who designed the queen's wedding dress) ordered a whole suitcase of Cornelia James gloves for Princess Elizabeth's honeymoon after noticing the designer's penchant for using bright colors as well as traditional shades. By 1979, Cornelia James received a Royal Warrant as the official glove manufacturer to the queen, and when Cornelia passed away in 1999 at the age of 82, her daughter Genevieve took over the family business. Since then, James estimates the brand has made approximately 60 to 70 pairs of new gloves for the queen, though she claims that she can tell the difference between her mother's creations and her own.
As you would expect, Cornelia James gloves are no ordinary gloves. Rather than leather or synthetic fabrics, the queen's hands are always swathed in either a pure cotton with a suede-brushed finish or a lighter Swiss jersey. Her style of choice is from the Francesca or Regina collection, with the length customized so that the sleeves stretch five inches from the base of her thumb up the arm, ensuring they're long enough to extend past the cuff of her coat and keep her wrists covered. According to James, each pair takes about 45 minutes to make.
The queen may keep two to three pairs with her at all times (do you think the queen would ever be caught with grimy gloves?), but she certainly isn't wasteful when it comes to her collection. At £110 a pair, the queen is more likely to get her gloves washed and repaired when they're showing signs of wear rather than toss them away. "I think the royal family wants to be seen as being economical, not wasting money on things like that," James told Reader's Digest, explaining that the queen will keep gloves for as long as 40 years. With that kind of quality, it's no surprise that A-listers like Lady Gaga, Madonna, Taylor Swift, and Rihanna also consider themselves loyal customers.