Is Anyone Having More Fun Than Barack Obama This Year? Not Likely
Barack Obama, 56, is living his best life now that he's out of the White House, and while we're still reeling from his departure, we couldn't be happier for him. The former president has been having a blast letting loose on yachts, kitesurfing with Richard Branson, and hitting the links, but even between all that excitement, he still has time to respond to wedding invitations. The country certainly isn't the same without him, but we have to say, Post-Presidency Barack is our favorite Barack.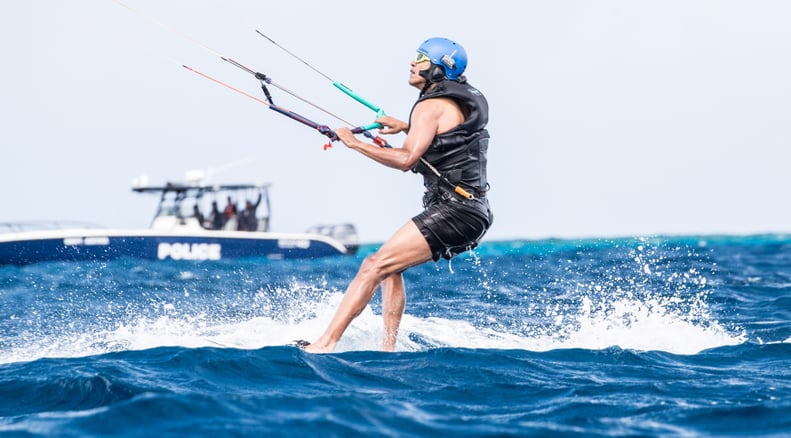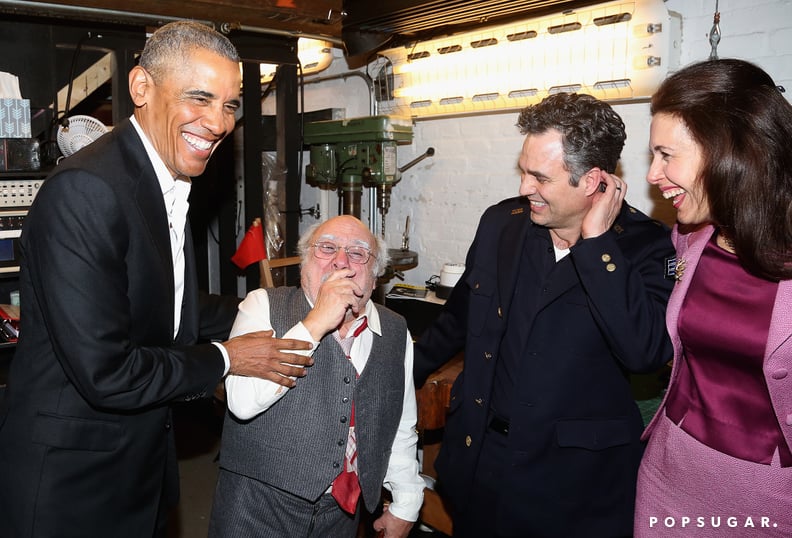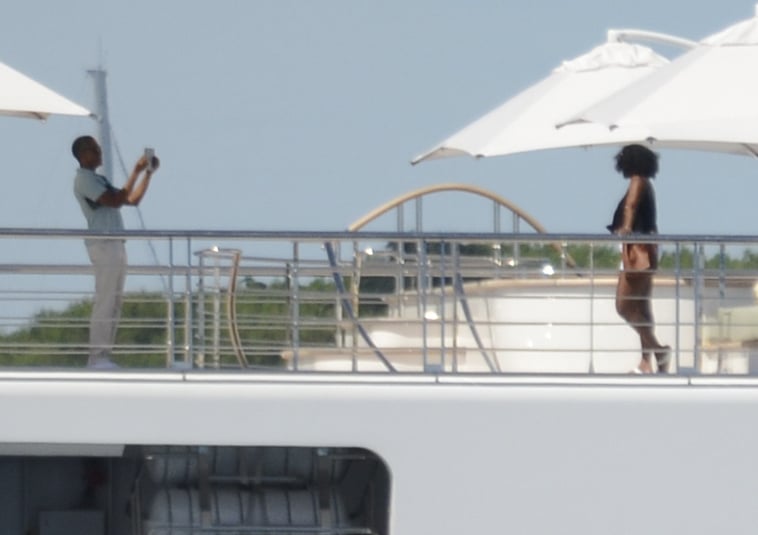 In April, Barack played Instagram husband on a yacht with Michelle during another one of their fun getaways in Tahiti. Also along for the fun were pals Tom Hanks, Rita Wilson, Bruce Springsteen, and Oprah Winfrey.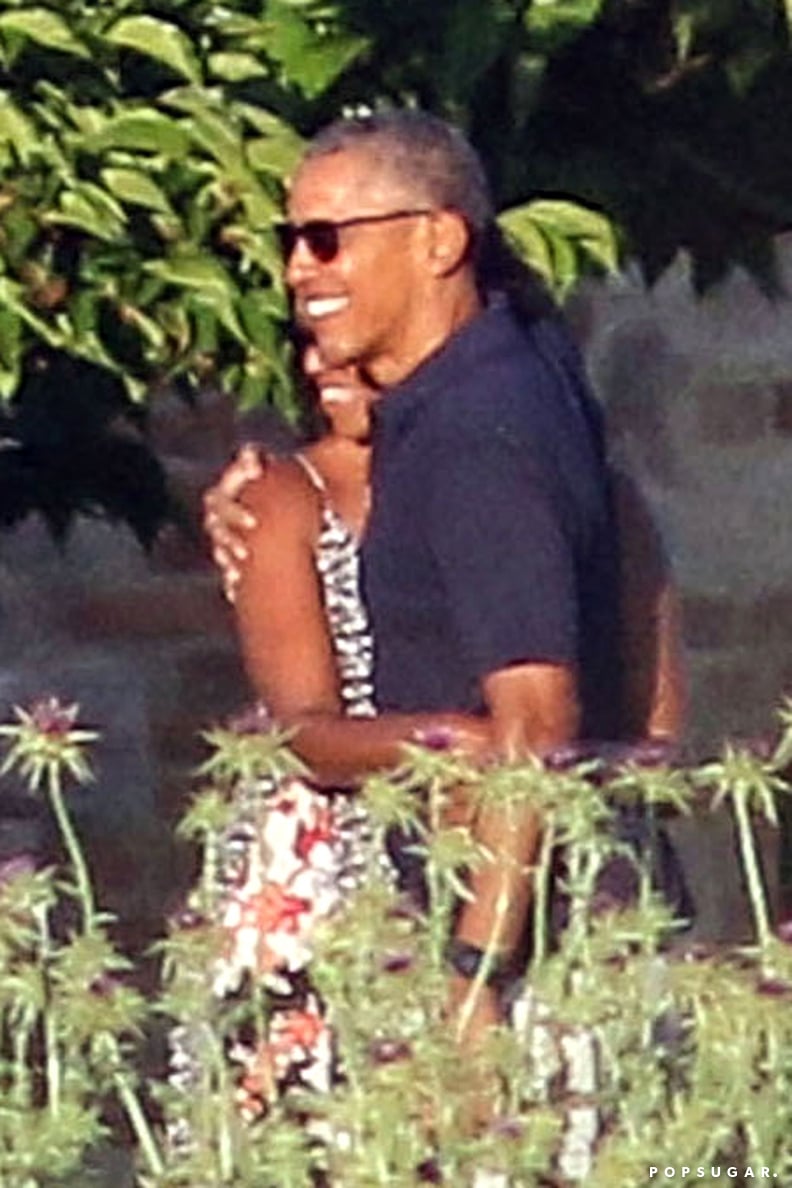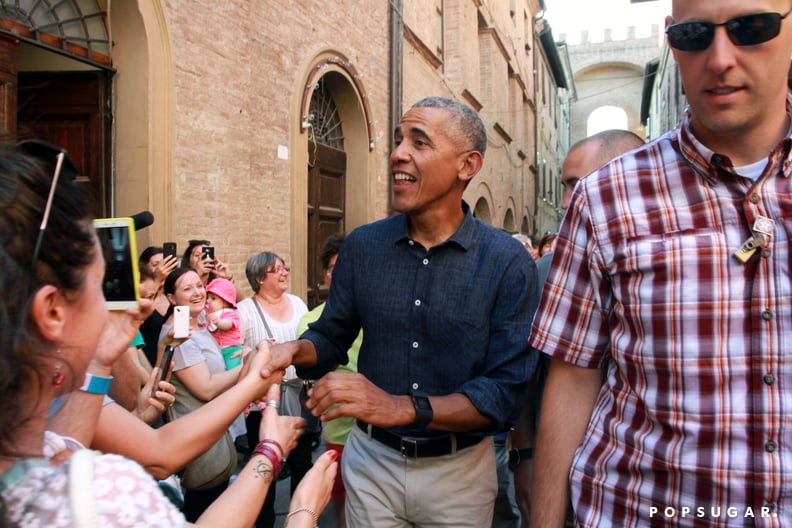 Barack was practically glowing as he strolled through the streets of Bologna, Italy, in May.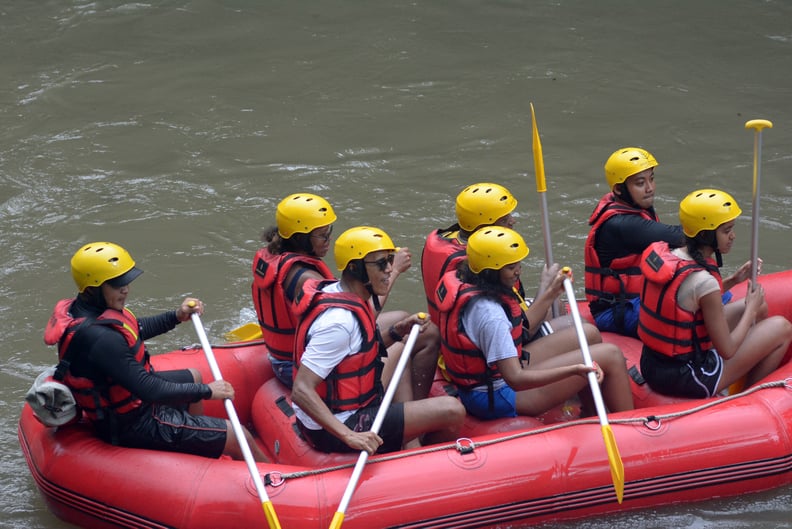 The former president could barely hide his excitement when he went whitewater rafting with Michelle and their daughters, Sasha and Malia, during their trip to Indonesia in July.