Britney Spears Dancing to Justin Timberlake's Song | Video
Britney Spears Dances to Ex Justin Timberlake's Song, and He Had the Best Response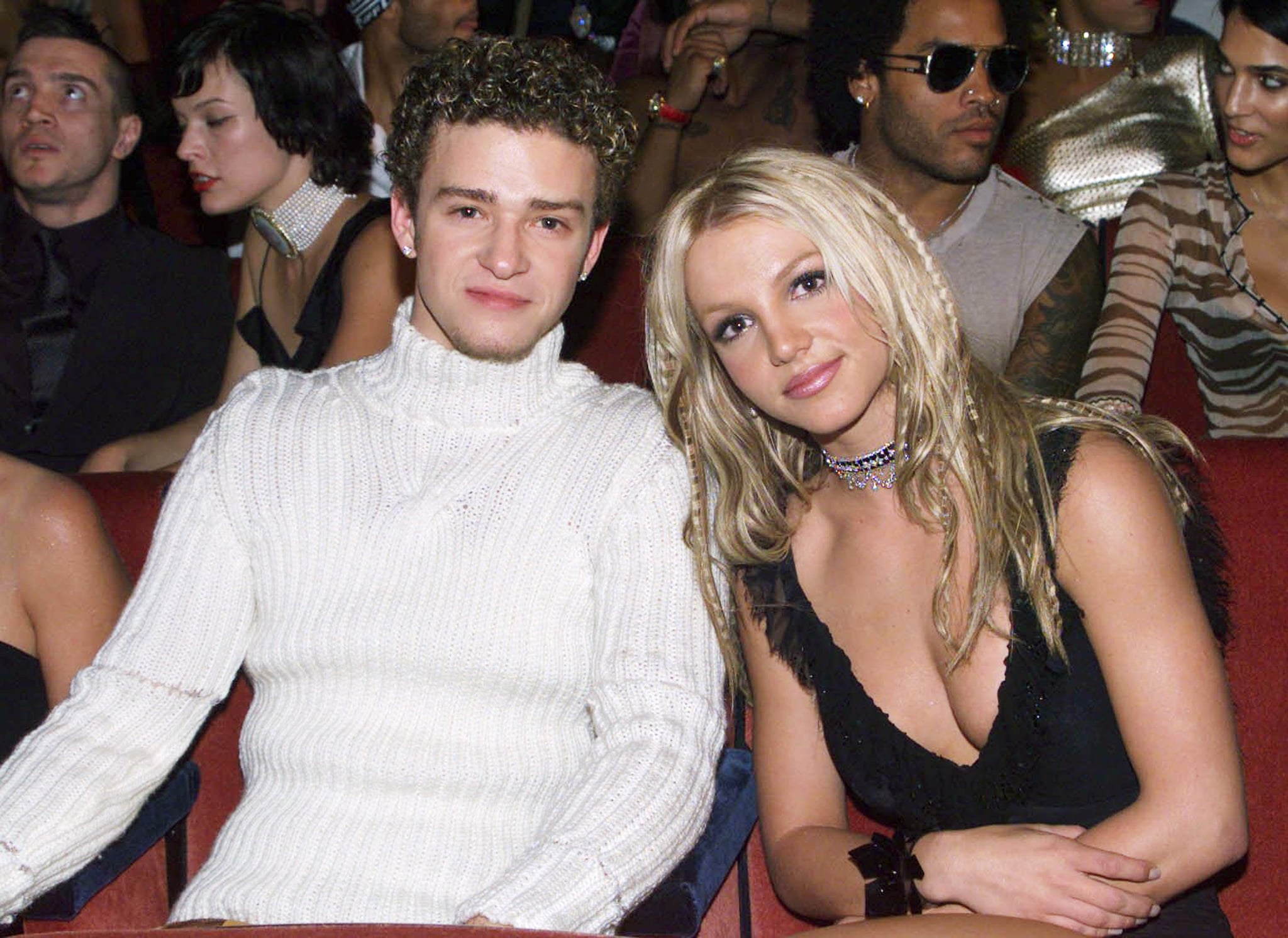 Image Source: Getty / Dave Hogan
Britney Spears sent fans into a frenzy on Wednesday when she posted an Instagram video of herself dancing to none other than Justin Timberlake's "Filthy." Yes, that Justin Timberlake — or, as she referred to him, "JT." In the clip, Britney is shown twirling and playfully posing for the camera as her ex's 2018 hit plays in the background.
"This is my version of Snapchat or TikTok or whatever the cool thing you're supposed to do these days 😅😅😅💃!!!!!" Britney captioned it. "As you can see I'm not really dancing folks …… I'm just very bored 🙄. PS I know we had one of the world's biggest breakups 20 years ago …… but hey the man is a genius !!!! Great song JT ✨ !!!! Pssss if you KNOW WHAT'S GOOD 😜 !!!!!!" Oh, we know, Britney!
As if that wasn't exciting enough, Justin actually responded! Though he didn't comment on her dancing (or her comment about their breakup), he did give his seal of approval with a laughing emoji and two hands up emojis.


Image Source: Instagram user britneyspears
For those who don't remember — Who am I kidding? We all remember, right? — Britney and Justin famously dated for three years after meeting on The Mickey Mouse Club in 1999. Back in 2018, Britney posted another similar video set to Justin's song "LoveStoned/I Think She Knows Interlude" of herself doing flips outdoors. Even though it's been nearly two decades since their split and both Justin and Britney have moved on (Justin is married to Jessica Biel, while Britney is dating dancer Sam Asghari), we just have a few pressing questions:
Which other Justin songs did Britney consider?
Does she agree with Justin's recent album ranking?
Why didn't she tag Justin?
Has she watched Trolls World Tour?
If she hasn't, does she plan to?
Who filmed this?
What filter did she use?
What part of her home was this filmed in?
Would she be down for a collaboration with Justin?
We need answers! But until then, watch Britney's video below.