Britney Spears Addresses Framing Britney Spears Documentary
Britney Spears Says She Was "Embarrassed" by Her Portrayal in Recent Documentary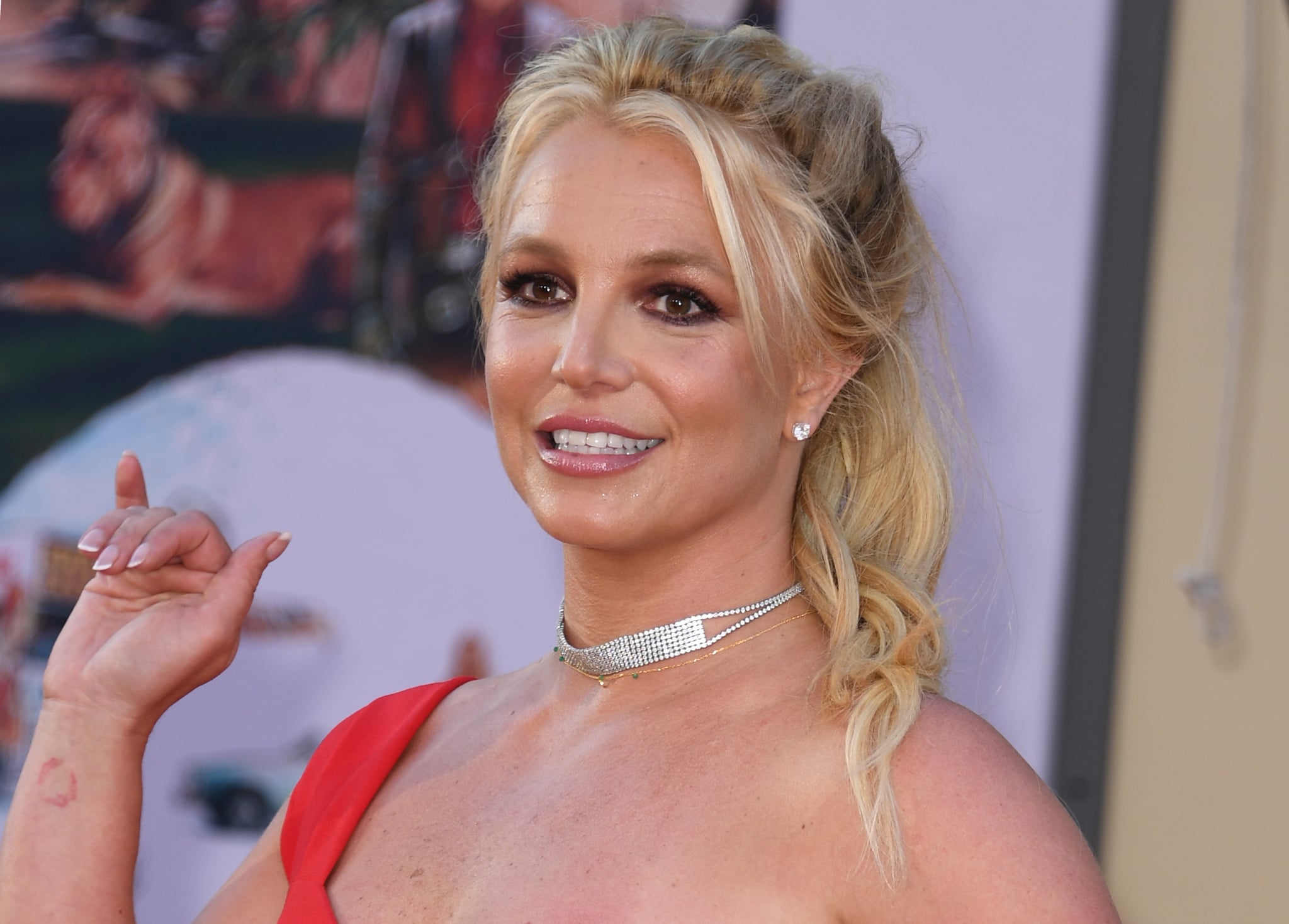 Image Source: Getty / Valerie Macon
Britney Spears is finally speaking out about Framing Britney Spears, the FX/Hulu documentary examining the pop star's controversial conservatorship battle with father Jamie Spears, nearly two months after its release on Feb. 5. On March 30, a post shared to Britney's Instagram revealed her thoughts on the heartbreaking documentary, alongside a video of her dancing to Aerosmith's "Crazy."
"From what I did see of it I was embarrassed by the light they put me in . . . I cried for two weeks."
"My life has always been very speculated," she wrote. "Watched . . . and judged really my whole life !!! I have been exposed my whole life performing in front of people 😳😳😳 !!! It takes a lot of strength to TRUST the universe with your real vulnerability cause I've always been so judged . . . insulted . . . and embarrassed by the media . . . and I still am till this day 👎🏼👎🏼👎🏼 !!!! As the world keeps on turning and life goes on we still remain so fragile and sensitive as people !!!"
The post went on to address the documentary, sharing that while Britney had not seen it, she was embarrassed. "From what I did see of it I was embarrassed by the light they put me in . . . I cried for two weeks and well . . . I still cry sometimes !!!! I do what I can in my own spirituality with myself to try and keep my own joy . . . love . . . and happiness ✨🙏🏼 ☀️ !!!!"
While the statement was shared to her Instagram account, there is still much speculation and concern about whether Britney controls her own social media given her strict conservatorship, despite her social media manager Cassie Petrey's claims that Britney "creates her own posts and writes her own captions for Instagram."
In addition to Britney's ongoing conservatorship battle with her father, Framing Britney Spears, the sixth installment in The New York Times Presents docuseries, also dives into the media's toxic treatment of the pop star and the ongoing #FreeBritney movement. After the episode dropped, celebrities including Sam Asghari, Britney's current boyfriend of five years, responded to the revelations and legal battle. Ahead, see Britney's post addressing the documentary.