Tess Barker and Barbara Gray Talk Britney Spears and Podcast
The Britney's Gram Hosts Aren't Done Yet — What's Next in Their Fight For Britney Spears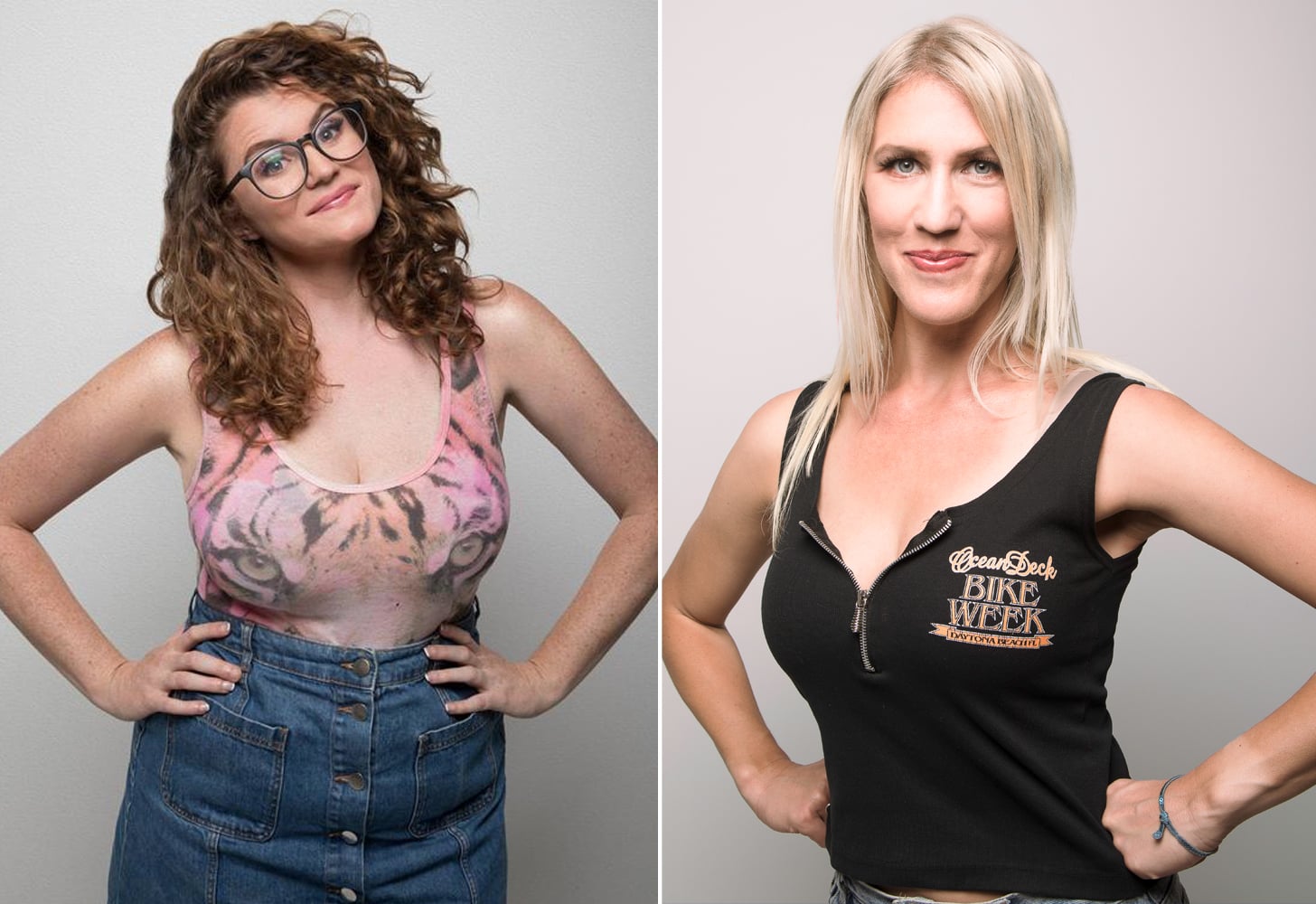 Image Source: Megan Thompson
Ever since the release of the Framing Britney Spears documentary, Britney Spears's life has been catapulted back into the spotlight and it's prompted a reckoning around mental health, conservatorships, and how the media treats celebrities. Two people who have been at the forefront of the #FreeBritney movement are the women behind the Britney's Gram podcast, Tess Barker and Barbara Gray.
Tess and Babs initially launched the podcast in 2017 as a way to humorously analyze Britney's Instagram account, but they had no idea that would all change when they received a disturbing voicemail in 2019 from a person who claimed to be a former paralegal who worked on the pop singer's conservatorship. In the voicemail, the paralegal stated that Britney's dad, Jamie Spears, was allegedly forcing her to take medication and put her in a mental health facility against her will. Since then, Tess and Babs have shifted their efforts to shedding light on what's really going on with Britney's conservatorship and helping the singer regain autonomy over her affairs.
POPSUGAR recently chatted with Tess and Babs about the beginnings of Britney's Gram, the singer's ongoing conservatorship legal battle, and their new podcast docuseries, which will dive deeper into Britney's career and legal struggles. Check out our conversation ahead.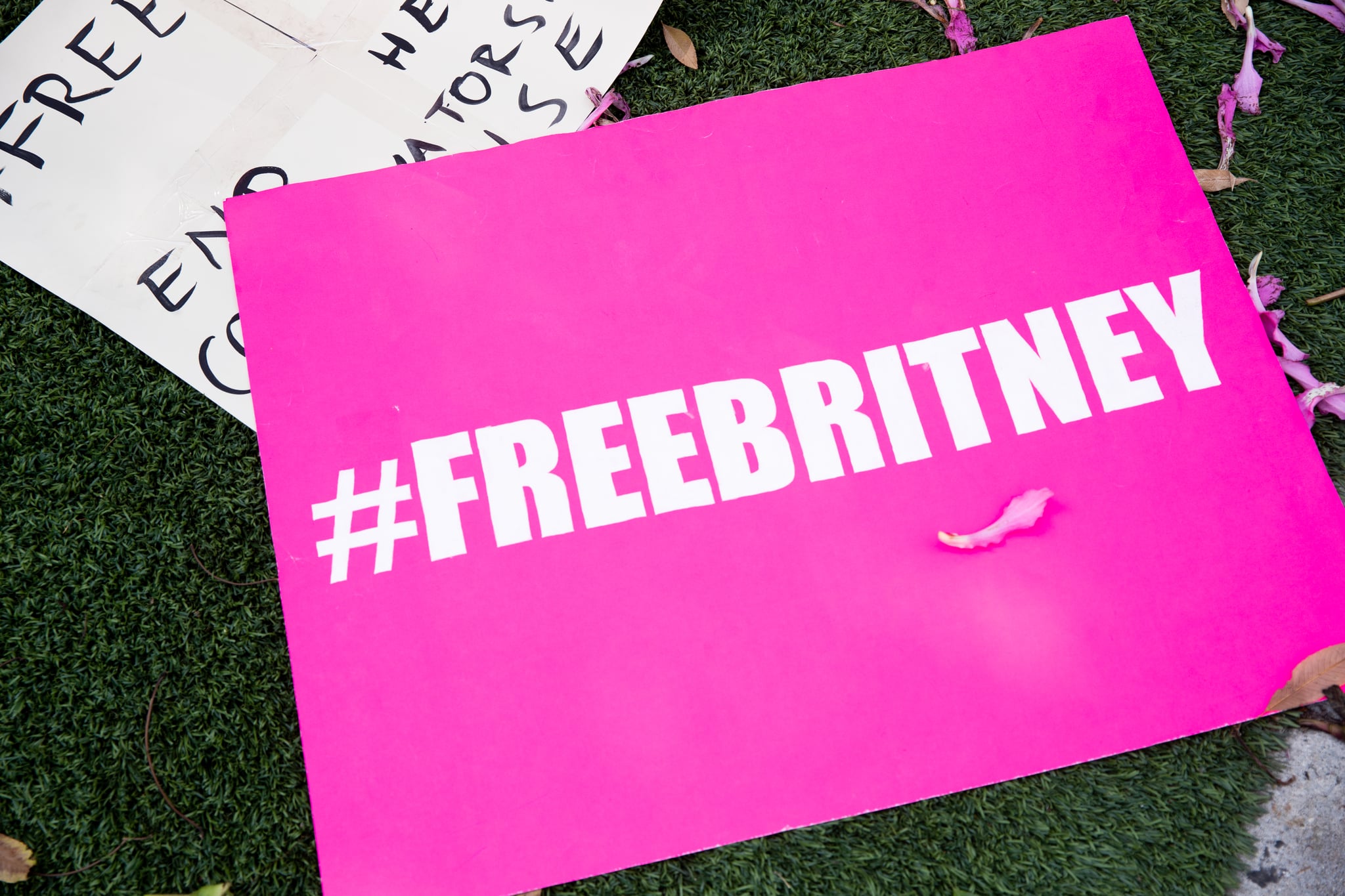 Image Source: Getty / Rich Fury
POPSUGAR: Ever since I watched the Framing Britney Spears documentary, I've found myself going down rabbit holes on Britney Spears's Instagram trying to dissect her posts, which I'm sure plenty of other people have done as well. On average, how long do you typically spend dissecting her posts?
Tess Barker: Oh, gosh. Well, when the podcast started, we were at least dissecting them for 30 to 60 minutes at a time, but we got the idea for the podcast because we were spending a lot of time just in our group chats with our girlfriends, constantly trying to figure out, get to the bottom of what was going on there.
PS: You've previously talked about how Britney's Gram came to be following one of Britney's painting posts in 2017. What was your initial goal with the podcast?
Babs: The initial goal with Britney's Gram was that it was a comedy podcast. We're both comedians and we just thought, "Hey, this is a really silly, niche idea. Let's dive deep into something that seems kind of fun to talk about, which is Britney's Instagram posts." There was something kind of fascinating about it. You'd see posts and be like, "Oh, this seems like something some random girl from high school I know would post, but it's Britney Spears." So, there was a really funny perspective to that about it. We really just came to it from that place and thought it would be fun to talk about as comics and women and just kind of have a good time like you would with your girlfriends over brunch discussing it.
PS: What was the turning point for each of you when you noticed something wasn't right in Britney's life? And was there a specific moment where you realized how huge this story and your account would become?
Tess: We were aware of the conservatorship from the onset of the podcast. I had read the New York Times did a big piece about questioning whether she needed to be in a conservatorship in 2016, so that was definitely something for me that was on the periphery of what we were considering when we were looking at these posts, even from the beginning. But while researching for an episode in the fall of 2018, I came across a document, it was a petition from the co-conservator of her estate [Andrew Wallet], where he was seeking a raise of up to almost half a million dollars a year. And in this document, he referred to the conservatorship as a hybrid business model and also gave us a reason for wanting to get this raise, [which was] that Britney was actually highly productive and highly involved in her career, and that he and the rest of the conservatorship saw the coming years to be very lucrative for Britney due to her own involvement in her career.
And so none of this really jived with what my understanding of what guardianships and conservatorships were at the time, so I think that was the moment where it really shifted. At that point, I decided to go to the hearing where he was seeking that money and that's when it really kind of became a true-crime podcast.
Babs: Yeah, that's pretty much the trajectory of it. She'd post a meme that said, "Let me shop and no one gets hurt." And you'd be like, "Well, you're Britney Spears, why can't you shop?" And maybe she's just being cheeky or something, but we would start to see things where we were like, "Oh, she posted a picture of a girlled cheese and said, 'I wish I could have this.'" And we were like, "Why can't you have this? You're Britney Spears. That's odd." So, when we looked at that with the perspective of the conservatorship and kind of starting to realize that it controlled her life in a way that I don't think many people understood where she really didn't have the choice to make her own decisions, that's when we kind of started putting it together as far as like, "Oh, maybe these things mean a little bit more than just a meme being posted." When Tess decided to actually go down to the court and started really looking into the court papers, that's when it became a bigger change and more serious.
PS: How did that change your approach to covering Britney's story?
Tess: Well, two things happened. After that hearing, we got very interested in what was going on legally with this situation. I had this gut instinct that we were onto something sort of big the more we sort of delved into what legal documents we could find and referred to what conservatorships were and what type of conservatorship Britney was in. It organically just shifted in that way to becoming more about what's going on legally, but around the same time that this was happening with our own research, Britney canceled [her Domination] residency that she was supposed to be doing for the coming three years. The reason that she gave for that was that her father was sick and that she was going to care for him, but that just didn't jive with us in terms of what we knew about her relationship with her father.
PS: I distinctly remember that day. And the paralegal's anonymous voicemail was also another major moment in any Britney fan's life. How shocked were you that day upon hearing it?
Tess: It was very shocking. I was putting together the [podcast] episode, going through our voicemails, and I saw one that was just a little bit longer than the rest of them. Even though we had enough voice notes for the episode, I clicked play just for the heck of it, and as soon as it started playing, the hair just kind of stood up on the edge of my arms.
Babs: I was in Austin doing comedy shows and it was late at night and Tess called me and I was like, "This is kind of weird." She doesn't just call me late at night for no reason. She said, "You have to hear this voicemail." So, I listened to it and same thing. It was just very shocking. Looking back on it now, I understand why it came to us because we really were the only people digging around into this and talking about it. I don't think we ever could have predicted in a million years what would have happened with all of this documentary and everyone just knowing about this and it being such a big moment.
PS: Since launching the podcast, has Britney or anyone from her team, family, or inner circle ever reached out to you or acknowledged the existence of it?
Babs: The day after the "#FREEBRITNEY" episode was posted, her mother, Lynne, did like a bunch of #FreeBritney posts, so people took that as an indication that she was supportive of it. She also posted a meme that people thought meant she supported it.
Tess: In terms of acknowledging the #FreeBritney movement, Samuel Ingham, Britney's court appointed counsel, did file a document with the court where he said that far from being a conspiracy theory, Britney welcomes the informed consent of her fans. So, I think us and a lot of other fans and supporters took that as Britney formally acknowledging the movement and saying that she stood with it.
PS: Framing Britney Spears is obviously the biggest and latest documentary to explore Britney's conservatorship, but there have been several conversations about it over the years. In fact, there are also reports that there are more documentaries on the way. Are there any particular myths around Britney's conservatorship case that you keep seeing that you feel the need to clarify?
Tess: I think the biggest myth that we'd like to clarify around this case is the idea that this conservatorship is going to end with a bang. What we've learned from talking to people who are involved in probate law and talking to people who've been affected by conservatorships, is that part of the nature of the beast is that it's a very expensive and long process to extricate yourself from a conservatorship. And being emancipated from a conservatorship is not something that a lot of people are successful in, so these end up being very tiring and very extensive legal battles. While we all sort of want to have this big, happy day where we keep expecting each court hearing to be the one that ends it, we'd like to solve a myth that that's necessarily going to happen each time she goes to court.
PS: It was recently announced that you'll be releasing a #FreeBritney podcast that will dive deeper into Britney's career and legal struggle. What perspective of Britney's story will your podcast cover in comparison to the New York Times doc?
Babs: The New York Times documentary was great, but there's definitely a lot that was not covered there. I think the biggest thing is that everyone talks about Britney, but there's a lot of people who are involved in her conservatorship who are making money or who have made money that are kind of the people who we'd like to shine a light on. Obviously her father, there's her business manager, and there are a lot of people who've made money off of this situation who we'd like to kind of bring to the forefront.
We're going to also go back into that time of the media frenzy and dive deeper into that, talk to some people who are closer to the situation. It's obviously about the same subject, but we're going to have 10 episodes.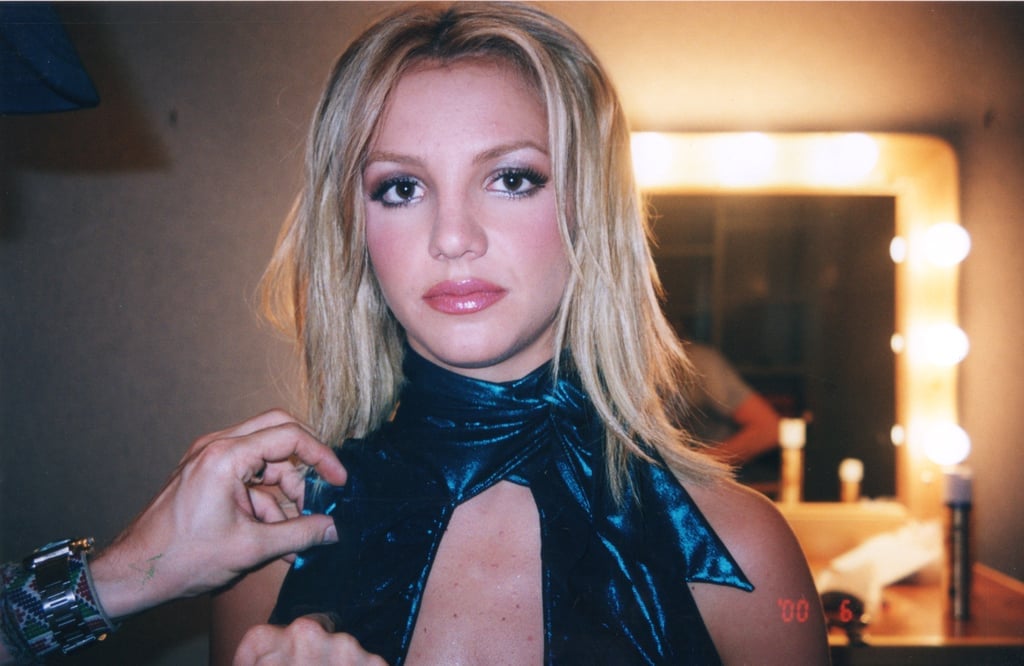 Image Source: FX
PS: Are any of the people who participated in the Framing Britney Spears documentary going to be involved with your upcoming podcast?
Babs: There will be a little bit of overlap as far as the #FreeBritney folks go because there's a huge group of people, but there are some people who are boots on the ground, who were organizing the rallies and everything like that, so we definitely have some of them in this. But overall, you're going to be hearing from new voices.
PS: What do you hope to accomplish with the new podcast?:
Tess: We really want to take a close look at the legality around this situation as it relates to Britney's specific case because there's a lot about it that feels very idiosyncratic and very unique, but as we've spoken to a lot of civil rights attorneys and people at the ACLU and places like that, there's a lot that we realize is also very commonplace in the world of the probate courts. We've had the opportunity to talk to a lot of really interesting people in the disability rights community about the way that this affects so many people who frankly have been invisible to our society, and so we really hope to shine a light on that and really inform people about this, what we think is a really systemic issue within the court system.
PS: Britney and her family haven't really spoken out about the conservatorship at all, but her boyfriend, Sam Asghari, recently broke his silence with a statement to People and his own fiery statement on Instagram. How do you think this was received behind closed doors?
Tess: I was very surprised to see Sam Asghari speak out, not because I don't think he's allied with Britney — from everything you've heard on backgrounds, Sam is someone who makes Britney very happy and is certainly in her corner. But we've also spoken to a lot of people who say that in order to get into Britney's orbit at all, you've got to sign this really restrictive NDA. So when Sam spoke out, I thought that was really an act of commendable bravery, and yeah, it was surprising because I know that it's certainly probable there are pretty serious legal restrictions that he's bound by.
PS: Justin Timberlake also recently came forward and apologized to both Britney and Janet Jackson after several years, though many of us are tired of seeing these prepared statements from celebrities. What was your take on his apology?
Babs: It certainly seems like he was probably pressured into it, and we hope that he apologized personally as well. It's obviously an apology that could go to the people that it's meant for, but I don't think that Justin is certainly the person to be taking the fall for this entire thing necessarily. It's a much bigger problem than just him. Even if he was coming out here and wearing his heart in his sleeve and it felt more genuine, that's not going to fix the situation that she's in right now.
PS: Given all the information that's recently come to light, do you think we're going to start seeing more of these small victories coming up that will hopefully end with Britney's freedom in the end?
Tess: I really hope so, but to be totally frank, I'm frustrated by the fact that her court appointed counsel is yet to file a motion to remove Jamie or a petition to remove Jamie as her conservator. He mentioned back in late summer, early fall, that that was something that he was going to be doing soon. He successfully got the judge to approve him bringing on additional attorneys to help him with that effort, but we still haven't seen anything by way of an effort to formally remove Jamie. So that really goes back to the idea that these cases end up getting stretched out for long periods of time and I have to be a little bit suspicious about the motivations behind letting this go on for so long, given that her attorney makes $10,000 a week. I think there's a little bit of a conflict of interest there in terms of trying to get the case resolved quickly, because that could result in him not getting paid if he's successful.
PS: Is there something people can do to help Britney's case?
Babs: When we first put out that "#FREEBRITNEY" episode, we kind of knew that public pressure might be the only thing that would help her get out of it because [conservatorships] are extremely hard to get out of and we were hoping that them knowing that there was attention on it would make a difference. Since then, her court-appointed attorney has seemingly stepped up in court a little bit. However, as Tess said, he hasn't petitioned to remove Jamie, so it is a bit confusing there. As far as what people can directly do, I mean, it's really hard to say. I would personally love it if a lawyer came in and said, "Hey, we're going to take this case on," but I don't know exactly how that works.
Tess: We talk a lot with the probate attorney named Lisa McCarley, who's a huge advocate for probate reform. She really encourages people to contact the attorney general of California and lawmakers to talk about what kind of laws need to be changed in order to prevent this from happening to other people. This is just the fan in me, but I do have this fantasy about another celebrity of Britney's stature — I would love to see a Lady Gaga or someone like that just go over to her house and have a cup of tea with her and say, "Hey, there are other ways to have help with managing your money."
PS: I'd personally love that, too. But how realistic is that considering all the hoops people have to jump through in order to get to Britney?
Tess: Per the letters of conservatorship, Jodi Montgomery, Britney's conservator person, has full say over which visitors Britney is allowed to have at her residence, which I would assume includes even up to someone like Lady Gaga. So I think no matter how powerful someone is, the conservator over Britney's person still does make that decision about who gets to talk to her, so she's very, very hard to get to.
PS: Since the release of Framing Britney Spears and the ongoing #FreeBritney movement, has it been validating as fans to see so many people come out in support of her?
Babs: Oh yeah, it's been really validating I think for fans, for the #FreeBritney movement, to have people take this seriously. People have really brushed it off in the past because it's related to Britney, so it's been really nice to see people take this conversation seriously because it deserves to be looked at with a serious eye. The fact that we're reckoning with how the media treated her and the public treated her is really important.