Chris Rock Speaks Out About Will Smith Oscars Incident
Chris Rock Says He's "Still Processing" the Oscars Incident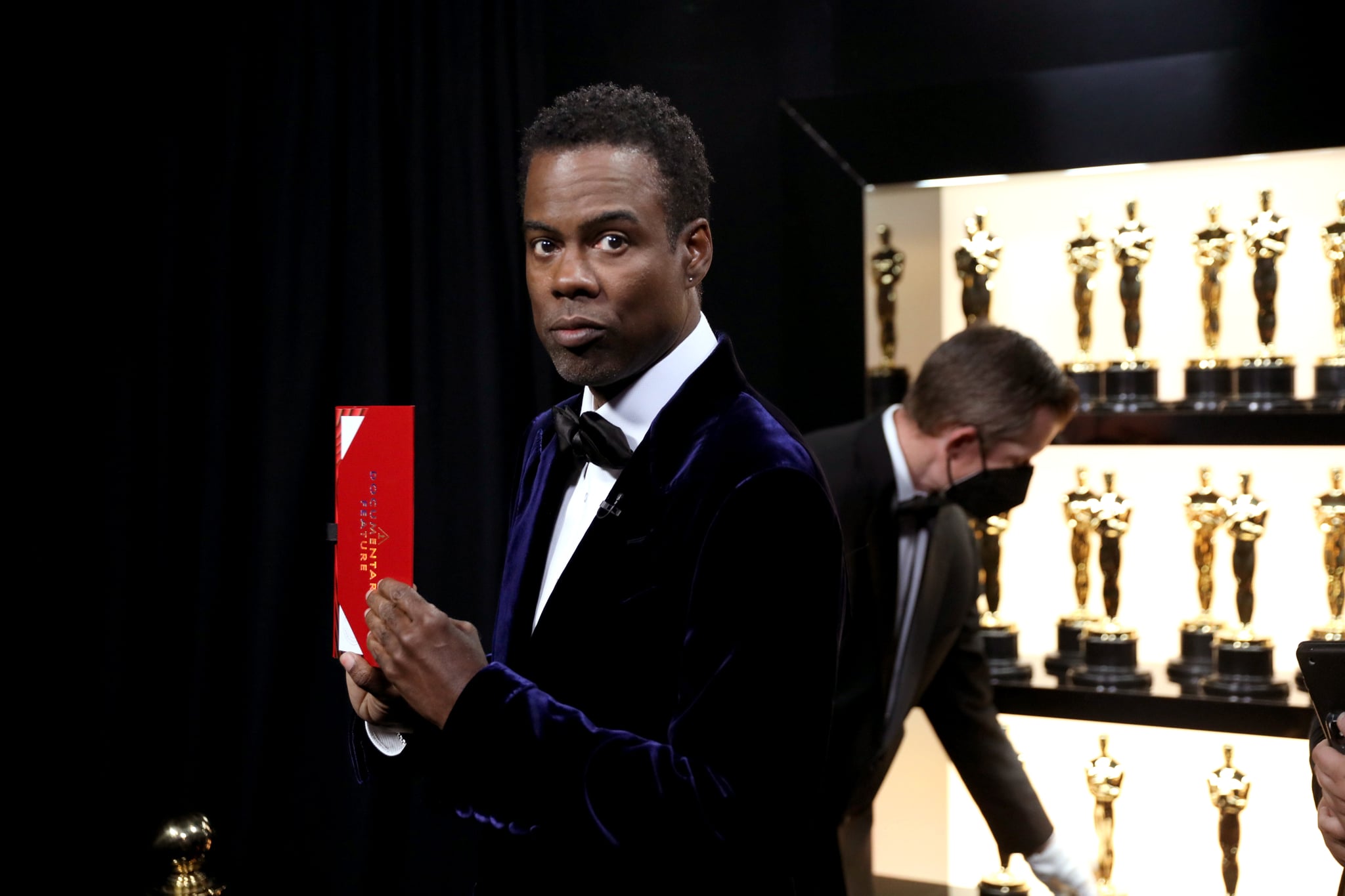 Chris Rock spoke out about the Oscars incident involving Will Smith on March 30 at his previously scheduled stand-up show. After Smith slapped him in the face during the ceremony on March 27, Rock was shocked, but made no official statements about what happened.
The comedian was greeted by a media frenzy outside of Boston's Wilbur Theater, and the show was completely sold out. According to "Variety," when Rock took the stage he said, "Whoa, OK!" After a lengthy standing ovation, he said, "Yo, let me do the show!"
"How was your weekend?" he asked, getting laughs from the crowd. Then he addressed the topic. He explained, "I don't have a bunch of sh*t about what happened, so if you came to hear that, I have a whole show I wrote before this weekend. I'm still kind of processing what happened. So, at some point I'll talk about that shit. And it will be serious and funny."
"I'm going to tell some jokes," the comedian said. "It's nice to just be out."
Smith apologized to Rock on Monday, March 28. He wrote on Instagram, "Violence in all of its forms is poisonous and destructive. My behavior at last night's Academy Awards was unacceptable and inexcusable. Jokes at my expense are a part of the job, but a joke about Jada's medical condition was too much for me to bear and I reacted emotionally."
He continued, "I would like to publicly apologize to you, Chris. I was out of line and I was wrong." Smith also apologized to his family, the Academy, and the cast and crew of "King Richard."
On March 30, the Academy announced that they were beginning disciplinary proceedings to evaluate Smith's actions.
Jada Pinkett Smith posted to Instagram on March 30 writing simply, "This is a season for healing and I'm for it."