See Doja Cat and Christina Aguilera Meet at Billboard Event
We Need a Collab After Seeing Christina Aguilera and Doja Cat Meet For the First Time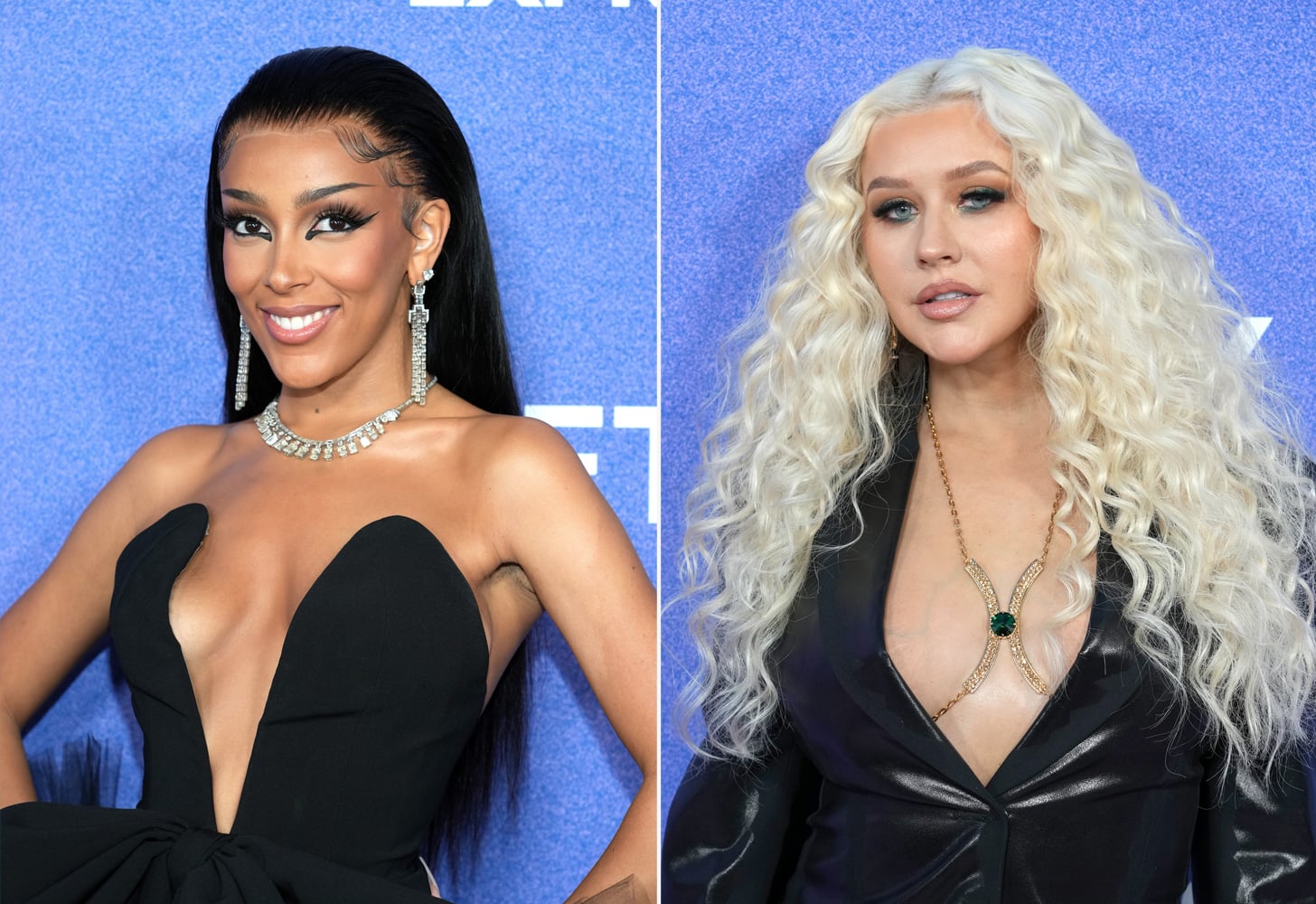 Image Source: Getty / Kevin Mazur
The star power radiated from YouTube Theater during Billboard's 2022 Women in Music ceremony on March 2. Olivia Rodrigo took home the woman of the year award; Saweetie, Karol G, and Phoebe Bridgers were among the performers; and in one of the sweetest interactions of the night, Doja Cat and Christina Aguilera met for the first time. Mutual fangirling ensued.
Aguilera and her team walked backstage during the show as Doja posed in head-to-toe pink for a photo shoot. The "Somos Nada" singer then politely interrupted to introduce herself with a hug and kiss on the cheek. Though the exchange was brief, Doja looked visibly starstruck and let out a wide-eyed "Oh my god." Both artists took the stage during the ceremony that evening: Doja was honored with the powerhouse award after delivering a stripped-back performance of "Alone," while Aguilera introduced Karol G as the recipient of the rule breaker award.
When Billboard shared footage of the meetup online, many fans had the same thought: can Doja and Xtina collab? Seeing as Aguilera shared a video lip-syncing to Doja's "Boss B*tch" back in 2020, it's clear they're fans of one another's work. And hey, we saw it happen with Harry Styles and Lizzo, remember? Shortly after Styles gushed over Lizzo in a BBC interview, they performed "Juice" together and went on to become friends. Perhaps this Billboard Women in Music encounter is the start of something iconic.