Every editorial product is independently selected by our editors. If you buy something through our links, we may earn commission.
Diamond-covered cowboy boots, big blond hair, and a kind heart devoted to helping kids and giving back make Dolly Parton one of the greatest superstars of our time. She doesn't have to be sweet, beautiful, incredibly talented, and a million-dollar donor to a COVID-19 vaccine — but that's all just part of her charm. Fans of this country music icon (that's everyone, right?) definitely already have all of her albums playing on repeat, but don't worry, there is still plenty of cool Parton-themed merch available that would make for perfect holiday gifts. Imagine literally drinking from a "cup of ambition" or keeping Parton close to your heart by wearing her face on your shirt? It's what Christmas dreams are made of, friends!
Shop the gallery ahead to find some of our favorite sweatshirts, mugs, artwork, and more unique gifts for the Parton fan in your life, some of which are sold by the Queen of Country herself! Each of these products will make you go through your day reflecting on one very important question: what would Dolly do?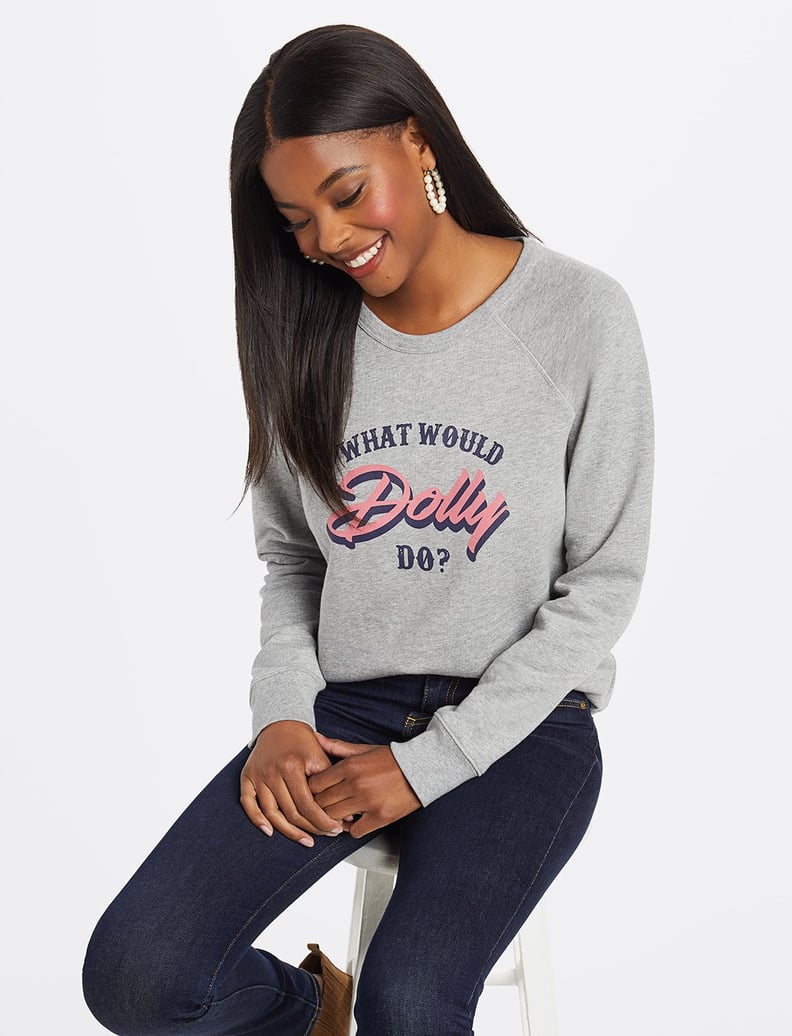 Draper James What Would Dolly Do Sweatshirt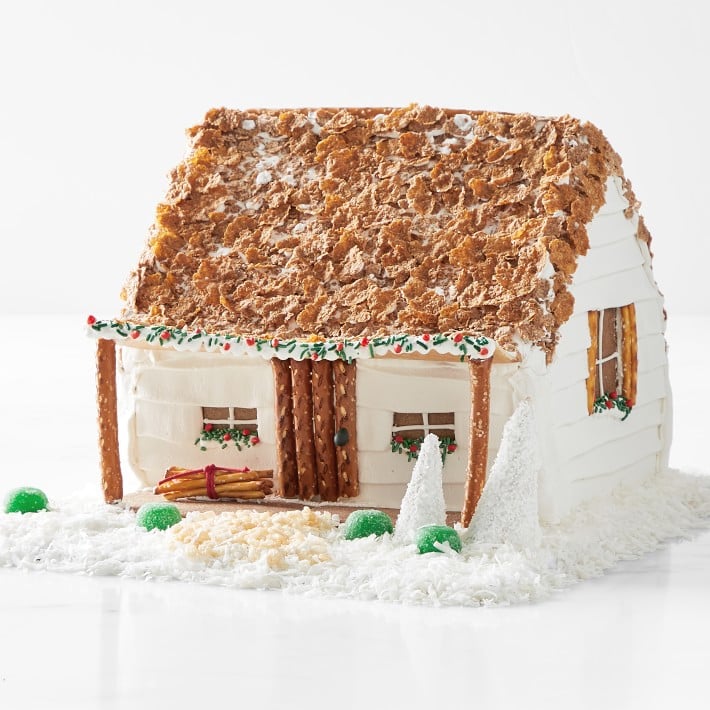 Dolly Parton Pre-Built Log Cabin
Forget gingerbread houses! This beautiful Dolly Parton Pre-Build Log Cabin ($130) was created by Williams Sonoma in partnership with Dolly Parton, inspired by the one-bedroom log cabin where she grew up in Tennessee. It's adorable and delicious!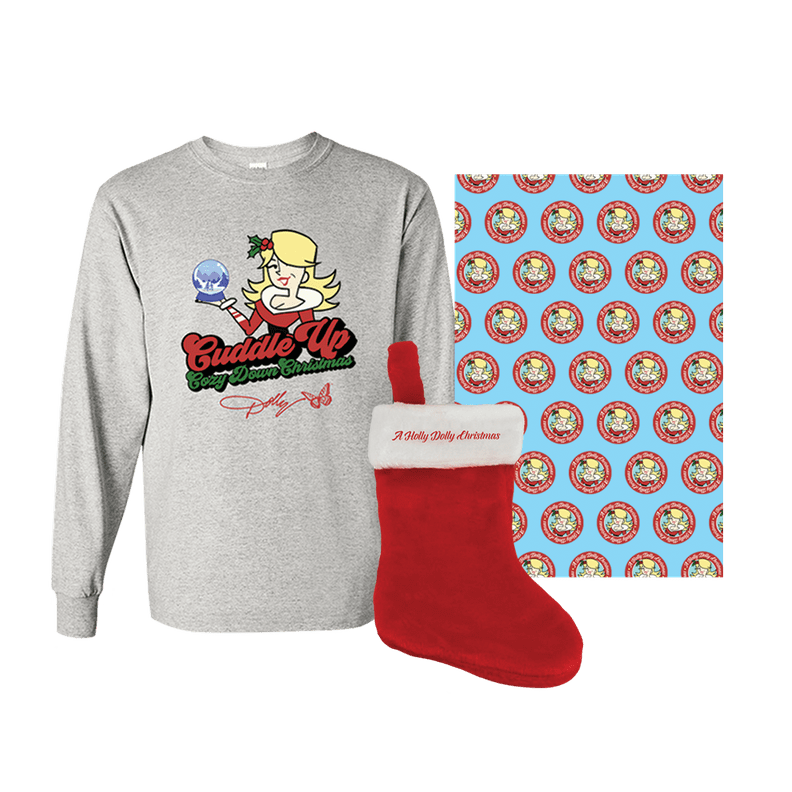 Santa Claus Is Coming to Town Bundle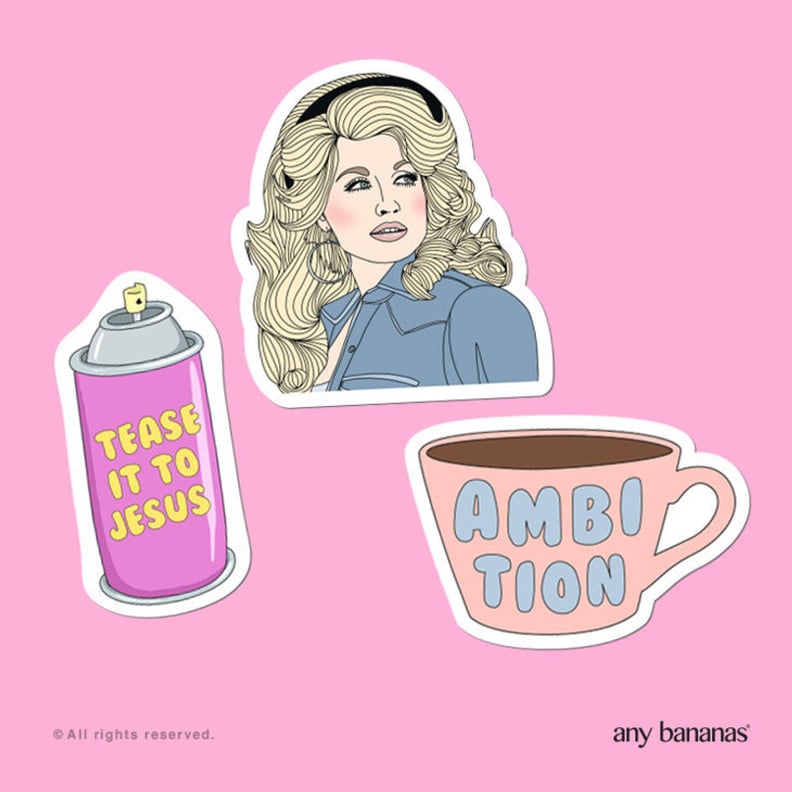 Pancarta Co 3 Dolly Stickers
Pay tribute to Dolly Parton wherever you go with this Pancarta Co 3 Dolly Stickers ($7). It comes with a Parton sticker, a "tease it to Jesus" hairspray sticker, and an "ambition" mug sticker.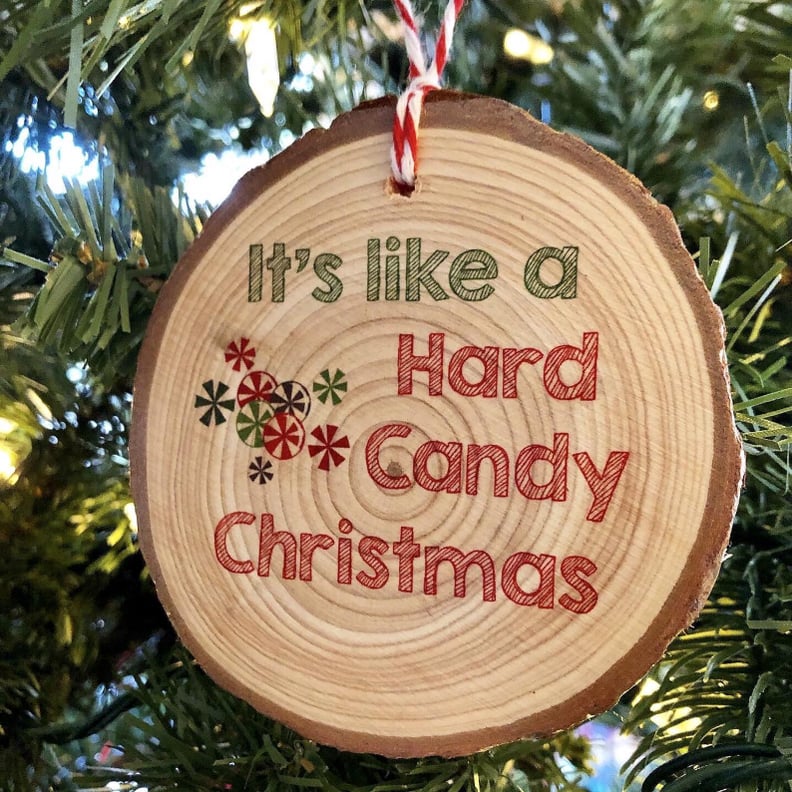 Fox in the Workshop Hard Candy Christmas Ornament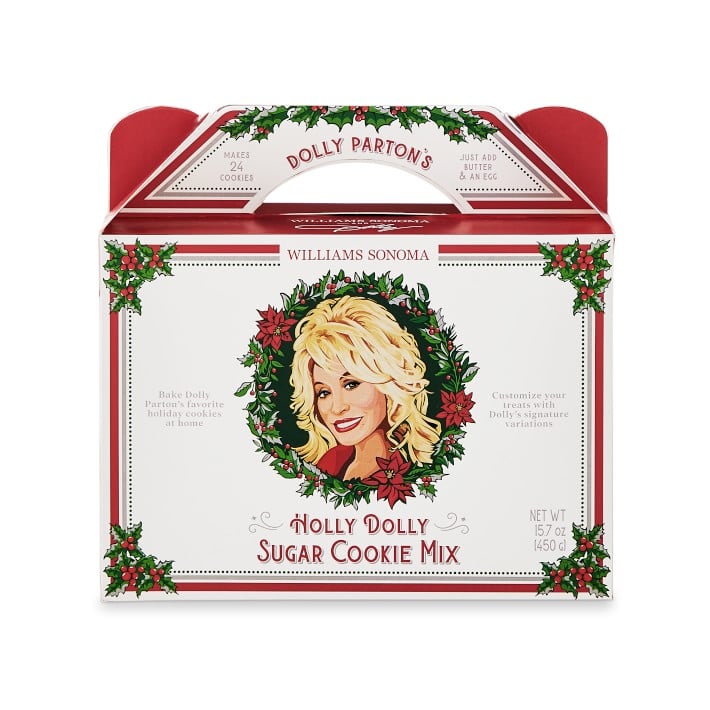 Dolly Parton's Holly Dolly Sugar Cookie Mix
Whipping up cookies from this Dolly Parton's Holly Dolly Sugar Cookie Mix ($17) is the next best thing to baking in Parton's kitchen herself. All you need are butter and an egg for delicious Southern-style sugar cookies.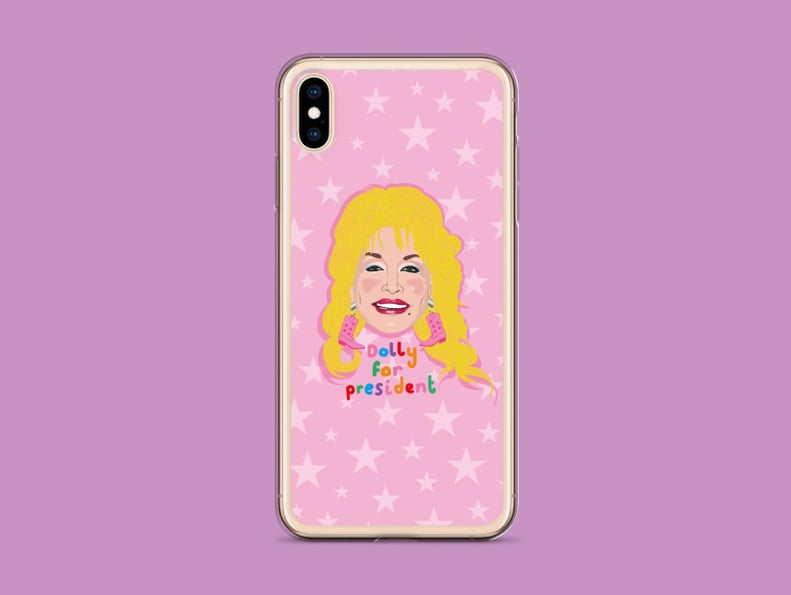 Pony Chops Design Dolly For President Phone Case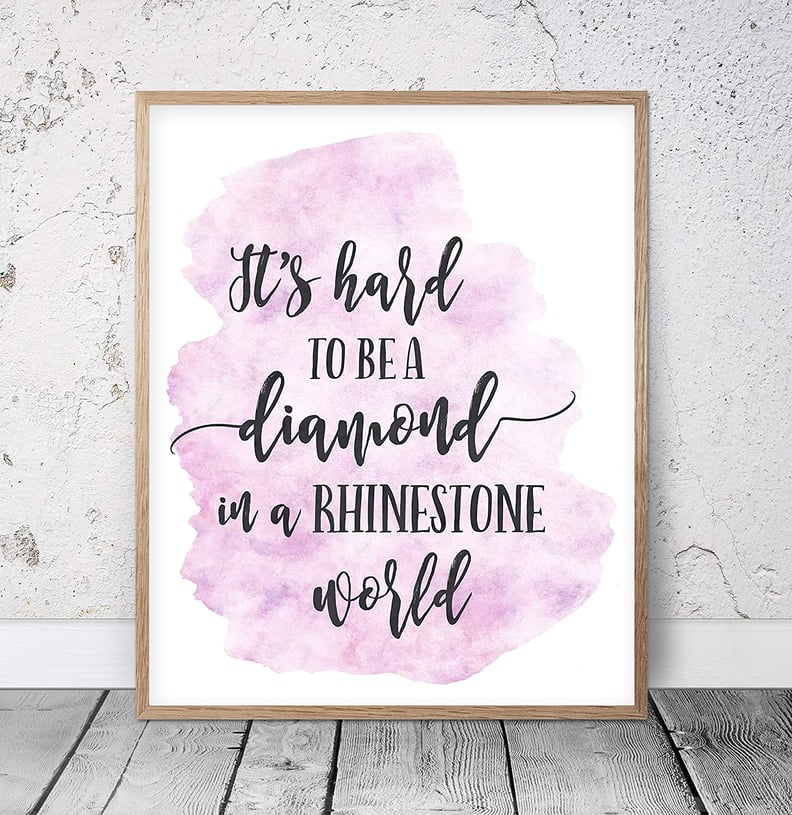 456 Yedda It's Hard to Be a Diamond in a Rhinestone World Wall Art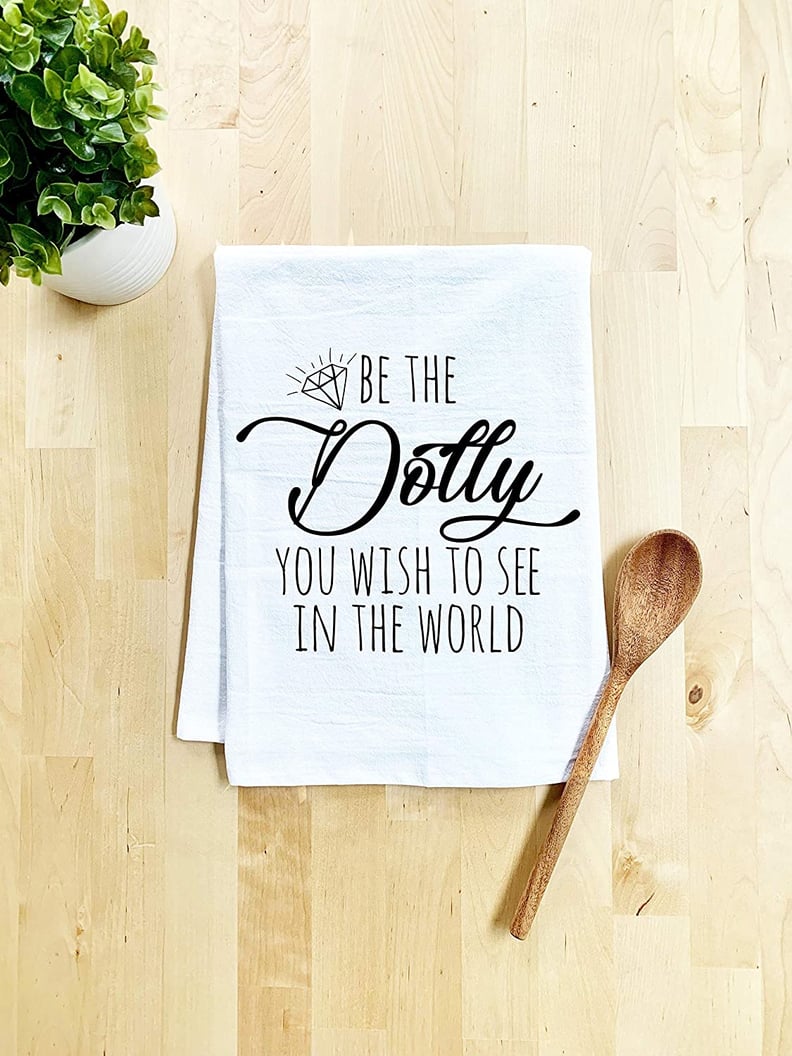 Moonlight Makers Be the Dolly You Wish to See in the World Kitchen Towel
Dolly Parton, Songteller: My Life in Lyrics
Released in November 2020, Dolly Parton, Songteller: My Life in Lyrics by Dolly Parton and Robert K. Oermann ($40) is a celebration of the life of Dolly Parton, told in her own words and featuring previously unpublished images from her personal and business collection. It's the ultimate fan gift.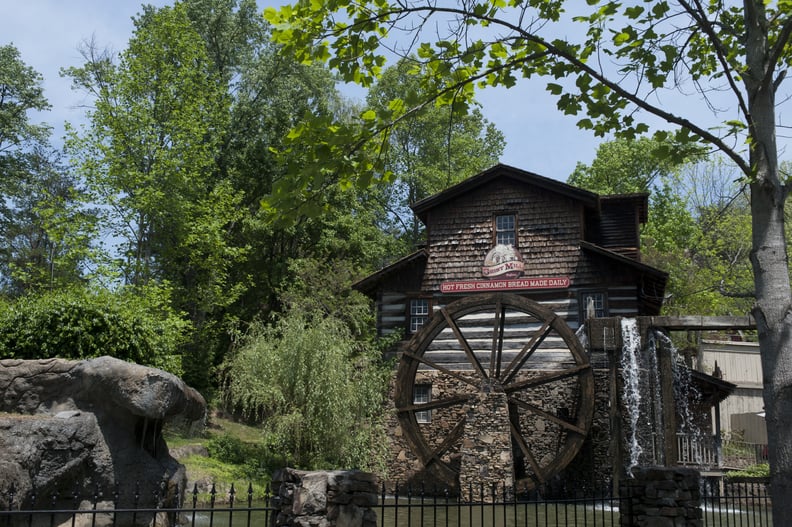 Dollywood Tickets
Take your Dolly Parton fan to Dollywood! One-day tickets to Dolly Parton's amusement park start at $79 and include access to shows, amusement-park rides, shopping, and more (some modifications and increased sanitation precautions are in place for COVID-19).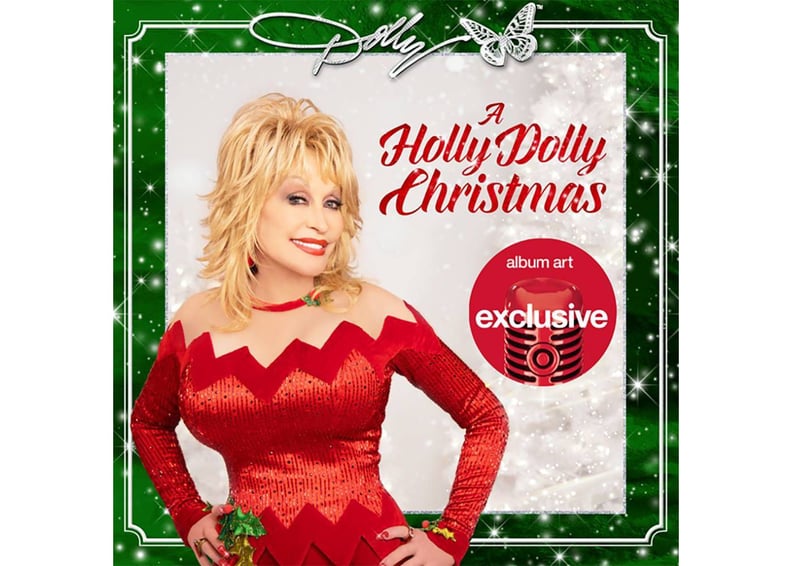 A Holly Dolly Christmas
Dolly Parton's new Christmas album, A Holly Dolly Christmas ($9, originally $11), is heartwarming and timeless, and it includes duets with Parton's famous friends (including goddaughter Miley Cyrus).