How Many Kids Does Margaret Thatcher Have?
Who Are Mark and Carol Thatcher? Get to Know Margaret Thatcher's 2 Children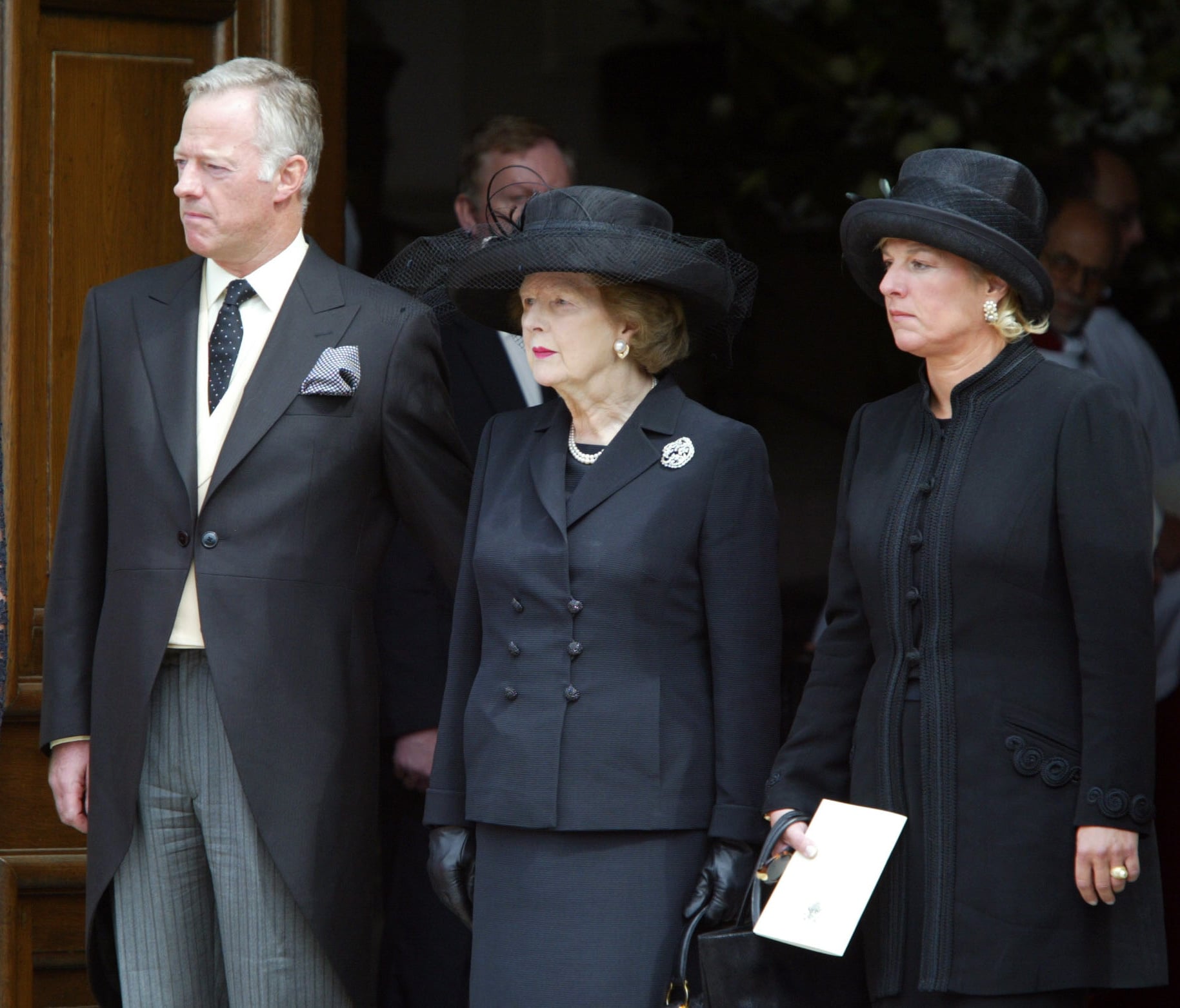 Margaret Thatcher may not have been British royalty or Queen Elizabeth II's righthand woman, but the former prime minister sure knew how to make news headlines, as did her children. Dubbed the Iron Lady, she's considered a controversial politician in British history. Still, she went on to be the United Kingdom's longest-serving prime minister of the 20th century. Margaret married her late husband, businessman Denis Thatcher, in 1951; together they had two children — twins actually! Carol and Mark Thatcher were born on Aug. 15, 1953, and while you may think as twins they would be inseparable at the hip, that was far from the case.
Carol Thatcher
From her early childhood, Carol Thatcher always felt inferior to her twin brother, stating in an interview, "He was always more glamorous [than me]." The 67-year-old had quite a well-known career as a reporter and in reality TV. However, her professional television career was cut short after making a racist off-screen remark toward a professional tennis player. Carol refused to apologize, and the BBC terminated her contract with The One Show. She wrote Swim-On Part in the Goldfish Bowl, a memoir diving into her childhood and what it was really like to be the only daughter of former Prime Minister Margaret Thatcher. Carol is not married, nor does she have children.
Mark Thatcher
As we've seen on this season of The Crown, there was no contest when it came to who was Margaret's favorite child; it was always Mark Thatcher. And much like his mother, he found himself in the tabloids, including a search-and-rescue mission where he and his team went missing during the 1982 Paris-Dakar Rally. In 1987, Mark moved to the United States, where he married Diane Burgdorf, with whom he has a son and a daughter. The family left the States and moved to South Africa, where Mark continued to stir up negative headlines. Diane announced in 2006 that she learned Mark was having an affair with Sarah-Jane Clemence, and the two quickly divorced thereafter. Mark went on to marry Sarah-Jane in 2008.