Ivy Queen to be Honored at 2023 Premio Lo Nuestro Awards
Ivy Queen to be Honored With the Premio Lo Nuestro Legado Musical Al Genero Urbano Award This Year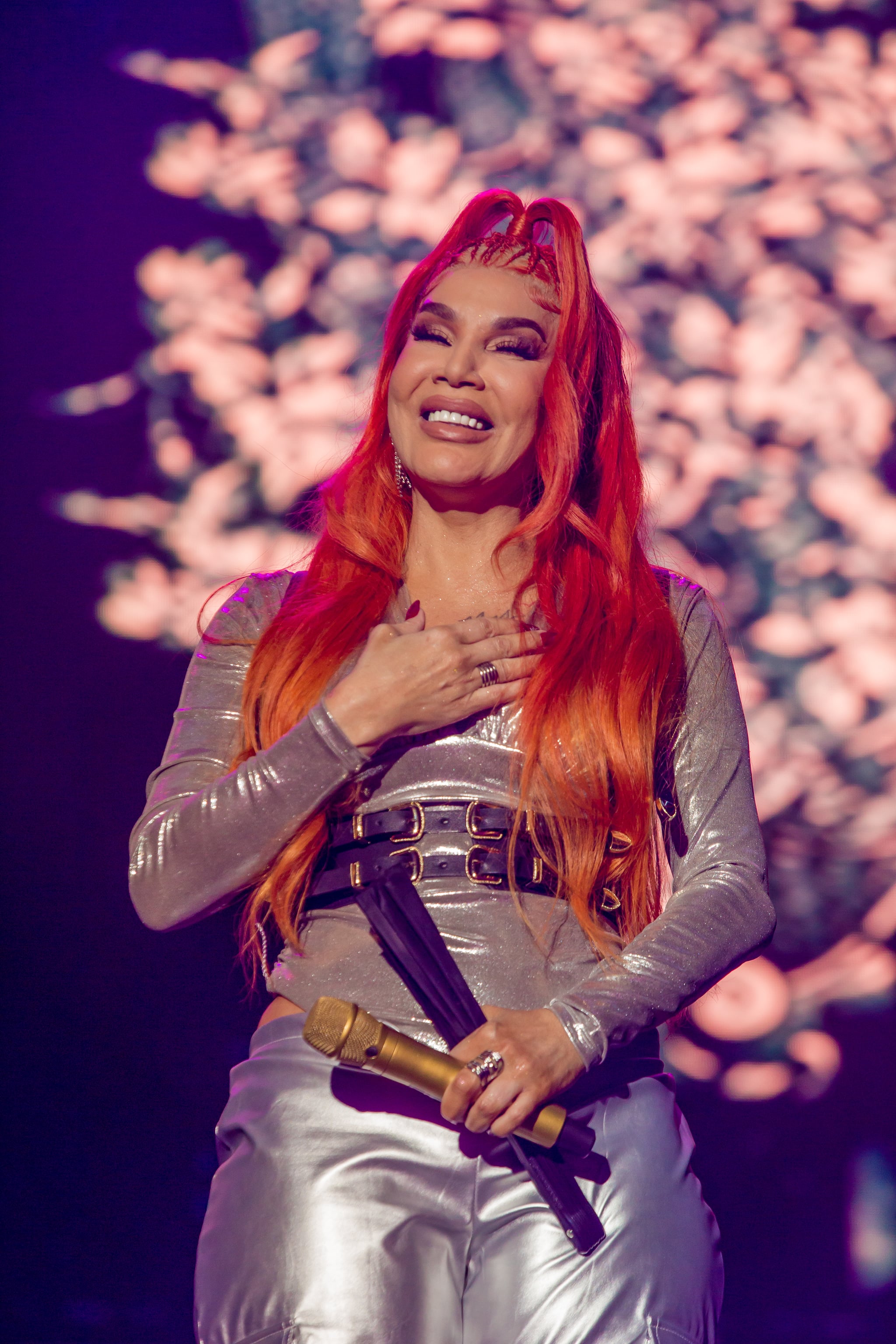 The 35th edition of Premio Lo Nuestro, the longest-running Spanish-language Latin music awards show in TV history, will be airing live from Miami-Dade Arena on Thursday, Feb. 23 at 7 p.m. ET. Univision announced on Monday the complete list of nominations which includes Colombian pop star Sebastían Yatra, who is leading with 10 nominations closely followed by Bad Bunny, Camilo, Becky G, and Grupo Firme, who each scored nine nods. Maluma, Daddy Yankee, and Ozuna have received eight nominations and Rauw Alejandro, Rosalía, Carin León, Karol G, Carlos Vives, and J Balvin have garnered seven.
But aside from the nominees, we can also look forward to seeing a musical legend being honored that evening. Univision confirmed with POPSUGAR that Ivy Queen will be receiving the Premio Lo Nuestro Legado Musical Al Genero Urbano award this year. The reggaetonera is being recognized for her contributions to the genre and being one of the first women to conquer the world of urbano music. Univision confirms that Premio Lo Nuestro will be showcasing a musical presentation that will take a tour of Ivy's greatest hits along with performances of her music by other great guest artists. It's about time La Caballota receives her flowers!
"Being able to impact with my lyrics first of all, that is the influence that has brought me the most satisfaction because it reaches the heart and no one can take it from there," Ivy tells POPSUGAR via an email interview. "At the same time knowing how to keep my essence intact, which has been a very personal cultivation. I understand that I can influence in a real and true way."
Ivy is a Premio Lo Nuestro veteran. In 2008, she received the Premio Lo Nuestro award for Urban Album of the Year for her 2007 album "Sentimiento." She was the first and is still the only female artist to win that award.
Over the past few years, Ivy Queen has finally been receiving the recognition and accolades she deserves for being one of the leading pioneers of reggaeton and the First Lady of the genre. The reggaetonera who began as part of the Puerto Rican collective The Noise in the early '90s, made her musical comeback in 2019 with her EP "Llego La Queen." She performed alongside Bad Bunny at the 2020 Billboard Music Awards and recorded the remix of "Yo Perreo Sola" with him. In 2021, she was the host of Spotify's Loud podcast, about the history of reggaeton and she was part of Karol G's 2021 track "Leyendas," a song that pays tribute to the legends of the genre and also features Wisin & Yandel, Nicky Jam, Zion, and Alberto Stylee.
Looking back on her career, La Diva still feels the most connected to her 2002 feminist anthem and chart-topping hit "Yo Quiero Bailar." It's a song that really changed the game within the genre when it comes to women's empowerment. Ivy's other top hits include 2005's "Cuentale" and 2010's "La Vida Es Así."
"What I could assure is that the impact of "You Quiero Bailar" has traveled through decades and generations [and] is one that really fits me with immense pride," she says. Ivy goes on to share that what touches her the most about being honored with this award is seeing her impact and her contributions to the genre being recognized in such a big way.
"My presence in this genre pushed me to carry a heart full of guts and my ovaries well-placed faced with the multiple outrages and juggling that comes with being a woman with criteria and unwavering ideals," she concludes. "A free woman, not a puppet, women who are branded as indomitable because they do not submit to the game. In any case, a woman with her own voice and thought that does not have to be silent."
Image Source: Getty Images/Photo by Medios y Media