40 Sweet Photos of America's Second Couple, Kamala Harris and Doug Emhoff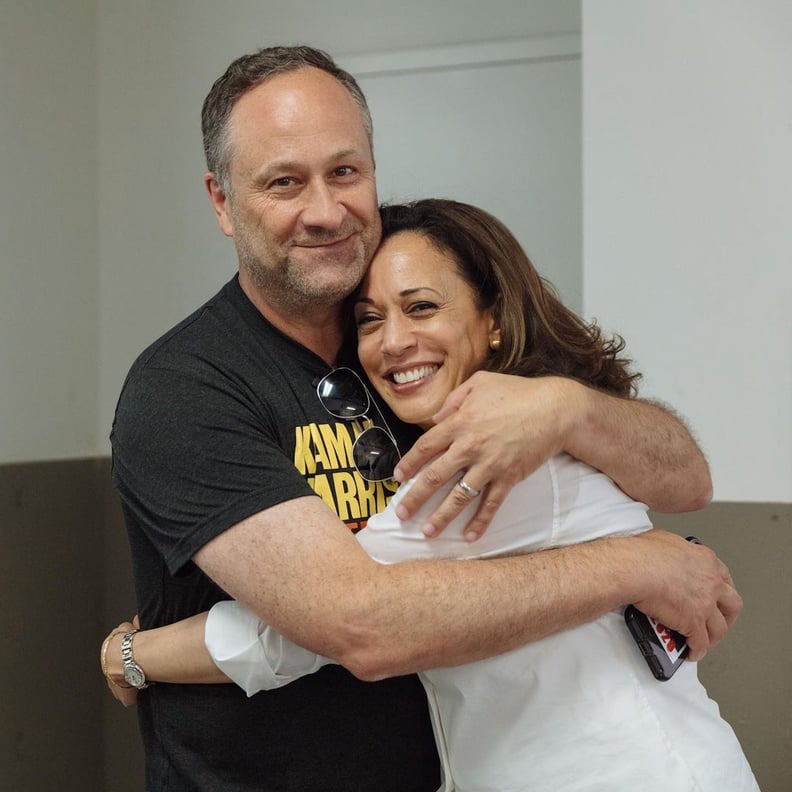 History has been made! On Inauguration Day, Kamala Harris became the first woman, first Black woman, and first woman of South Asian descent to be sworn in as vice president of the United States. As Kamala took the oath of office at the West Front of the Capitol, her husband, Doug Emhoff, was, of course, right by her side cheering her on.
Kamala and Doug first met in 2013 after they were set up on a blind date by mutual friends, filmmaker Reginald Hudlin and his wife, PR consultant Chrisette Hudlin. They tied the knot in August 2014, and they share Doug's two kids, Cole and Ella, from his previous marriage to Kerstin Emhoff. Over the years, the duo have given us peeks at their sweet romance in interviews, during public appearances, and on social media. Ahead, see some of Kamala and Doug's cutest moments together.