Meghan Markle Addresses Trolling: "It's Almost Unsurvivable"
Meghan Markle Talks About the Awful Trolling She Received as a Royal, Calling It "Unsurvivable"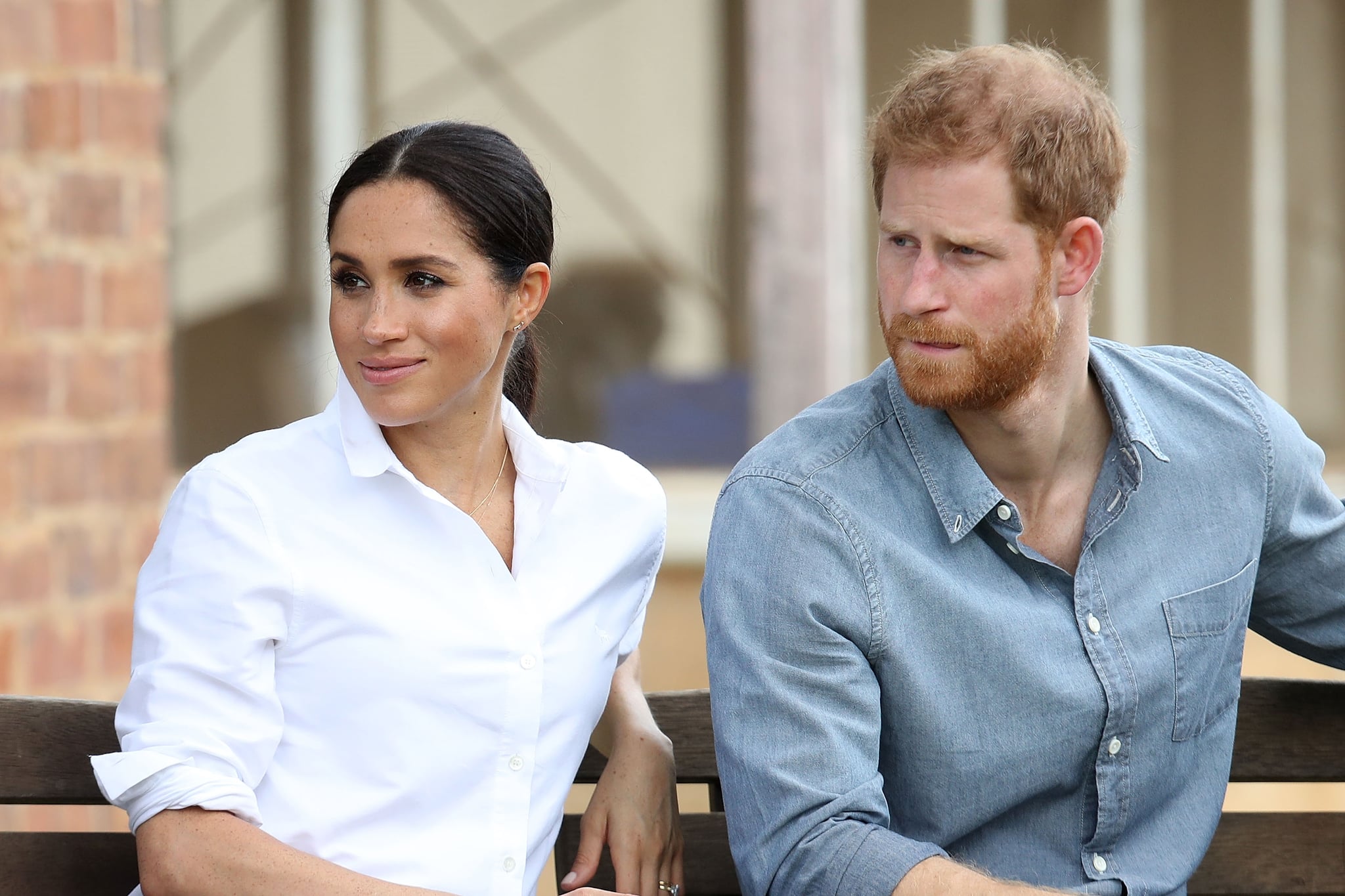 Meghan Markle is opening up about the cruel and bitter criticism she faced as a royal. The Duchess of Sussex recently sat down with husband Prince Harry and the hosts of the Teenager Therapy podcast (all high school seniors) in honor of World Mental Health Day, Oct. 10, when the podcast episode was released. The group discussed the importance of prioritizing your own well-being, and the toll social media trolls can play on self-confidence. Meghan spoke to this experience specifically, citing the disrespect she received online in 2019.
"Yes, it's a great way to connect, but it also ends up being a place where there's a lot of disconnection," Meghan said, referring to social media. "I can speak personally too. I'm told that in 2019 I was the most trolled person in the entire world, male or female.
"Now, eight months of that, I wasn't even visible — I was on maternity leave or with a baby. But what was able to be manufactured and churned out, it's almost unsurvivable."
She added: "I don't care if you're 15 or you're 25, if people are saying things about you that aren't true, what that does to your mental and emotional health is so damaging." Since leaving their royal duties, the couple have more openly addressed what they dealt with behind the scenes. As a result of these experiences, Meghan and Harry have made a renewed effort to address the harm of bullying on a personal and political level. Listen to their full podcast interview below.