Are Rihanna and A$AP Rocky Engaged?
A$AP Rocky and Rihanna Spark Engagement Rumors With New Video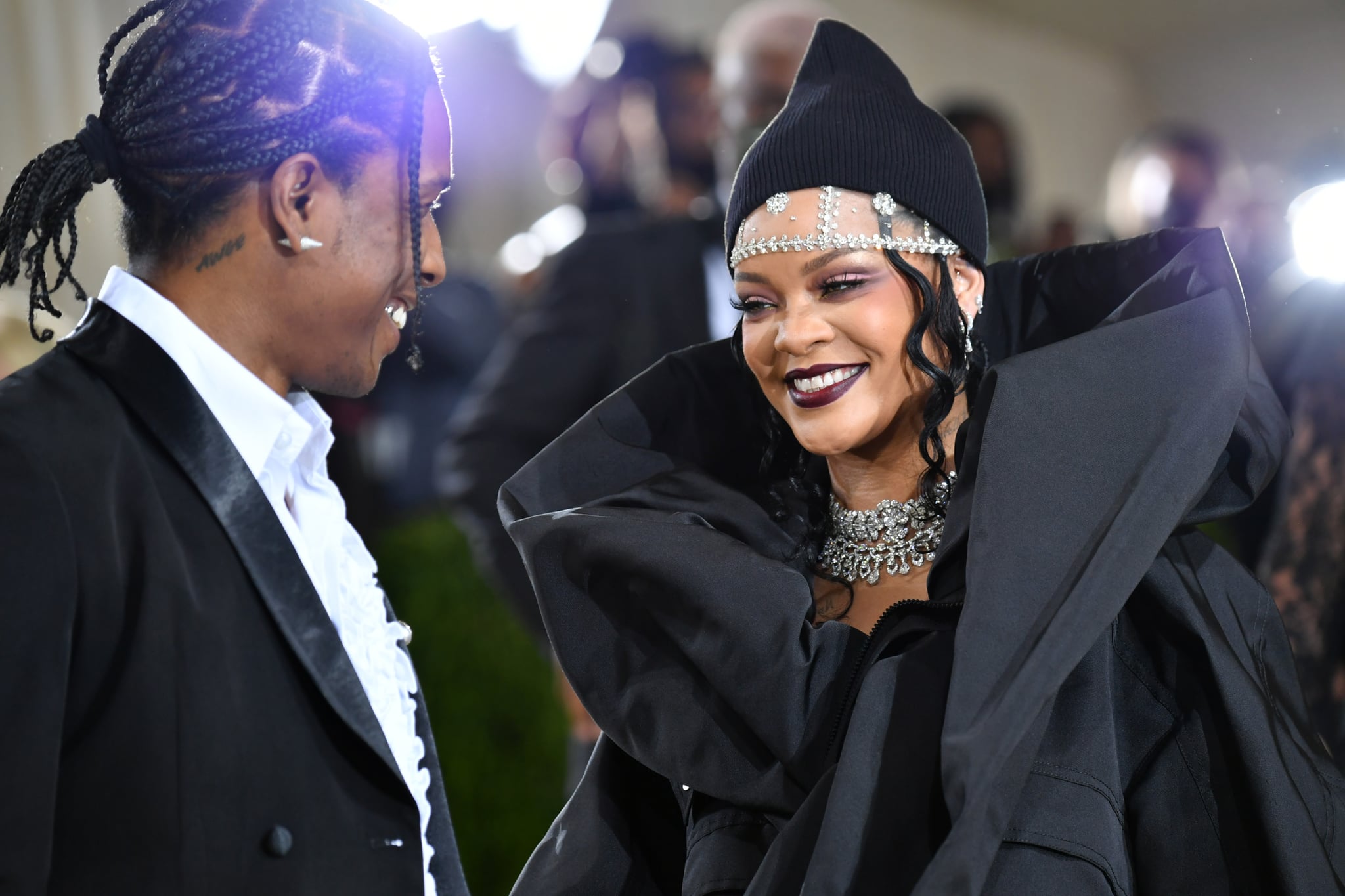 Image Source: Getty / Jeff Kravitz
A$AP Rocky and Rihanna have been dating since 2020, and fans rejoiced when Rihanna revealed that she was expecting her first child back in January. The pair have been linked since 2013 after Rocky was featured on Rihanna's song "Cockiness (Love It)," but they maintained a friendship for years before finally getting together.
Now, a new video has sparked rumors that the pair might be engaged. Rocky's video for "D.M.B." dropped on May 5, and it features plenty of shots of Rihanna being her effortlessly glamorous self. But hints at an impending (or already completed) marriage are all over the place. Around the three-minute mark, there's a shot of Rocky wearing grills that read "Marry Me," followed by another shot of Rihanna wearing matching grills reading "I Do." At the end of the video, the pair appear to be newlyweds with Rihanna wearing a red veil and carrying a red bouquet of flowers arm in arm with Rocky.
The pair have yet to officially confirm their engagement or marriage. In the meantime, Rihanna has been slowly and steadily revolutionizing maternity fashion. "I'm hoping that we were able to redefine what's considered 'decent' for pregnant women," she told Vogue in February. As for her relationship with Rocky, her feelings seem clear enough. "I just feel like I can do any part of life by his side," she said in the interview.
Watch the "D.M.B." video ahead.