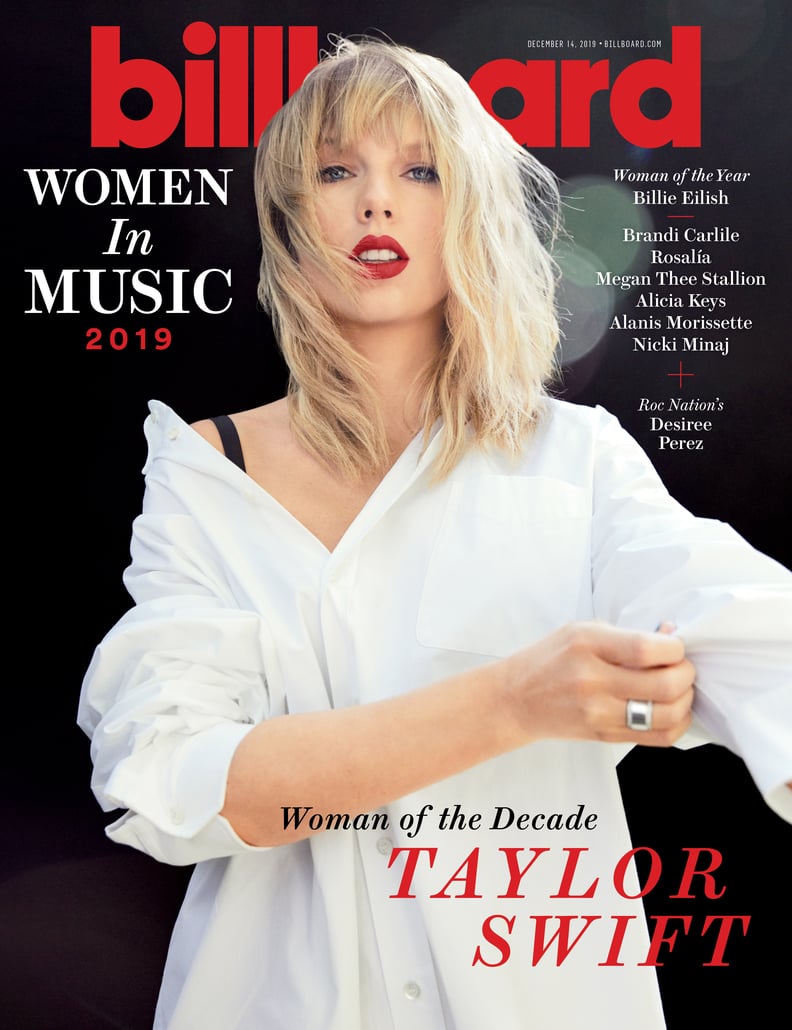 Billboard | Sami Drasin
Taylor Swift has had one heck of a career these past 10 years, and now she's being honored by Billboard for her achievements. The "Lover" singer is set to receive the first-ever woman of the decade award at the 2019 Women in Music Event on Dec. 12. Ahead of the big event, Taylor appears on the cover for the upcoming issue, where she opens up about everything from why she's so passionate to own the rights to her music to breaking down gender barriers in the industry.
While the singer has certainly faced her share of ups and downs these past years, looking back now, Taylor wouldn't give her younger self any advice. "I would have done everything exactly the same way," she told the publication. "Because even the really tough things I've gone through taught me things that I never would have learned any other way . . . I've got my friends, who like me for the right reasons. I've got my family. I've got my boyfriend. I've got my fans. I've got my cats." See more empowering quotes from Taylor ahead.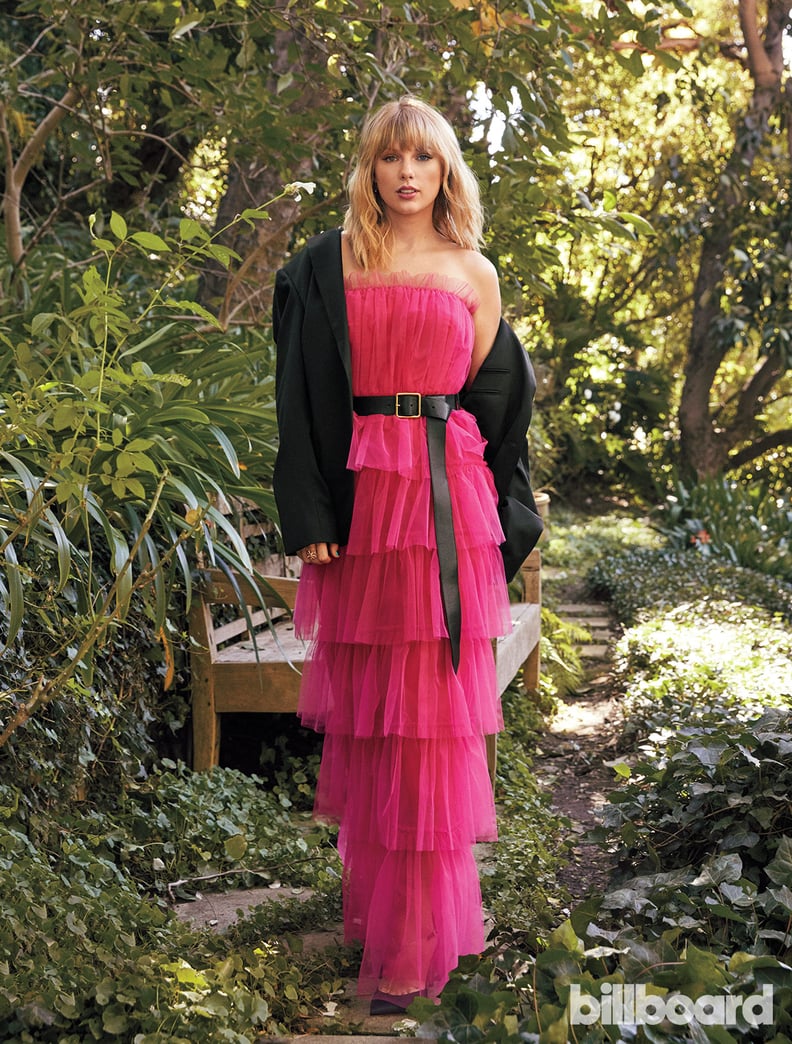 On advocating for new artists' rights: "New artists and producers and writers need work, and they need to be likable and get booked in sessions, and they can't make noise — but if I can, then I'm going to . . . I know that it seems like I'm very loud about this, but it's because someone has to be."
On sexism in the music industry: "No one's going to start out being perfectly educated on the intricacies of gender politics. The key is that people are trying to learn, and that's great. No one's going to get it perfect, but, God, please try."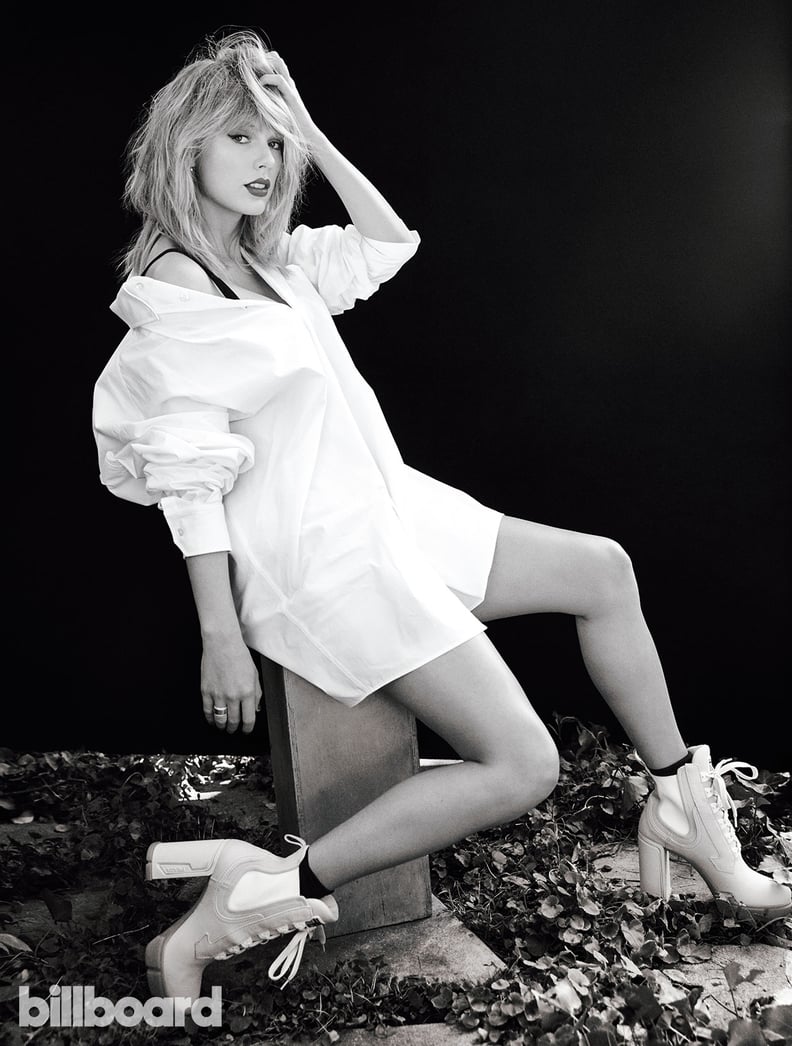 On deciding what to share with the public: "I've spent a lot of time recalibrating my life to make it feel manageable. Because there were some years there where I felt like I didn't quite know what exactly to give people and what to hold back, what to share and what to protect."
On why she decided to do Lover Fest instead of a tour: "This is a year where I have to be there for my family — there's a lot of question marks throughout the next year, so I wanted to make sure that I could go home."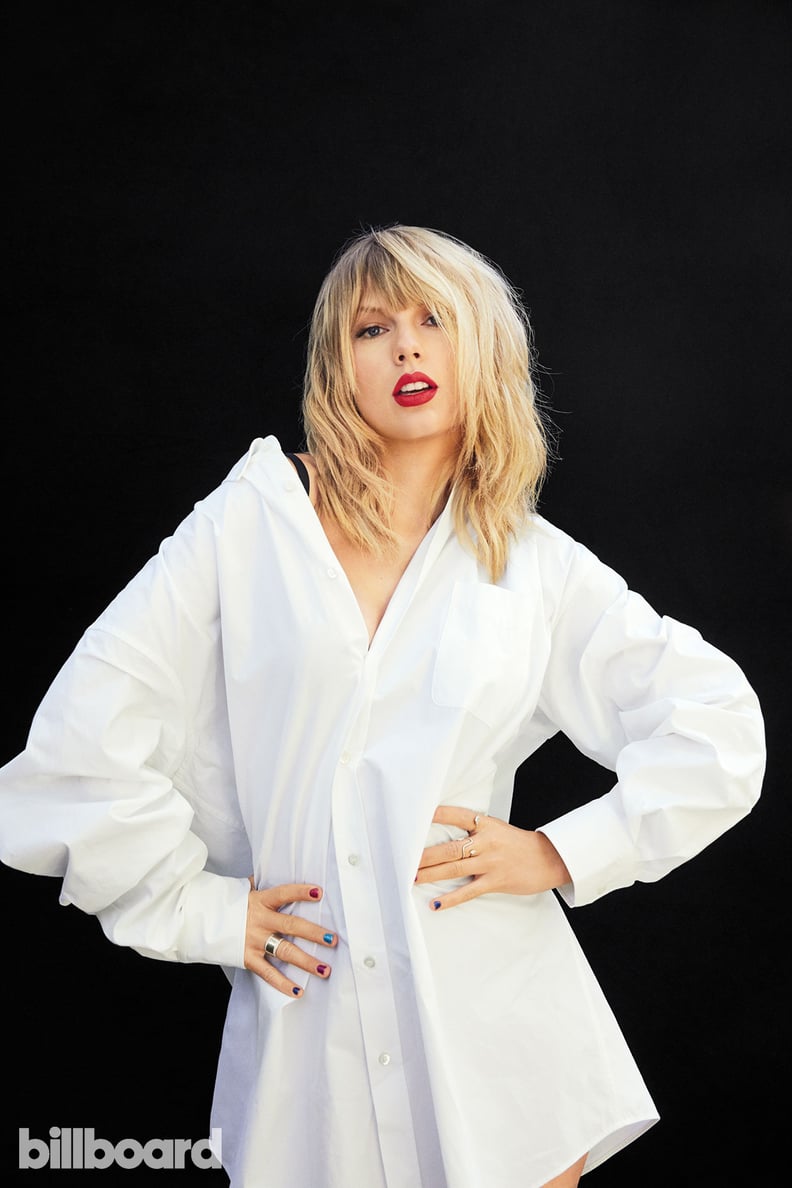 On why she plans to rerecord her music: "The reason I'm rerecording my music next year is because I do want my music to live on. I do want it to be in movies, I do want it to be in commercials. But I only want that if I own it."
On the feeling of community in pop vs. country music: "Country music is a real community, and in pop I didn't see that community as much. Now there is a bit of one between the girls in pop — we all have each other's numbers and text each other — but when I first started out in pop it was very much you versus you versus you."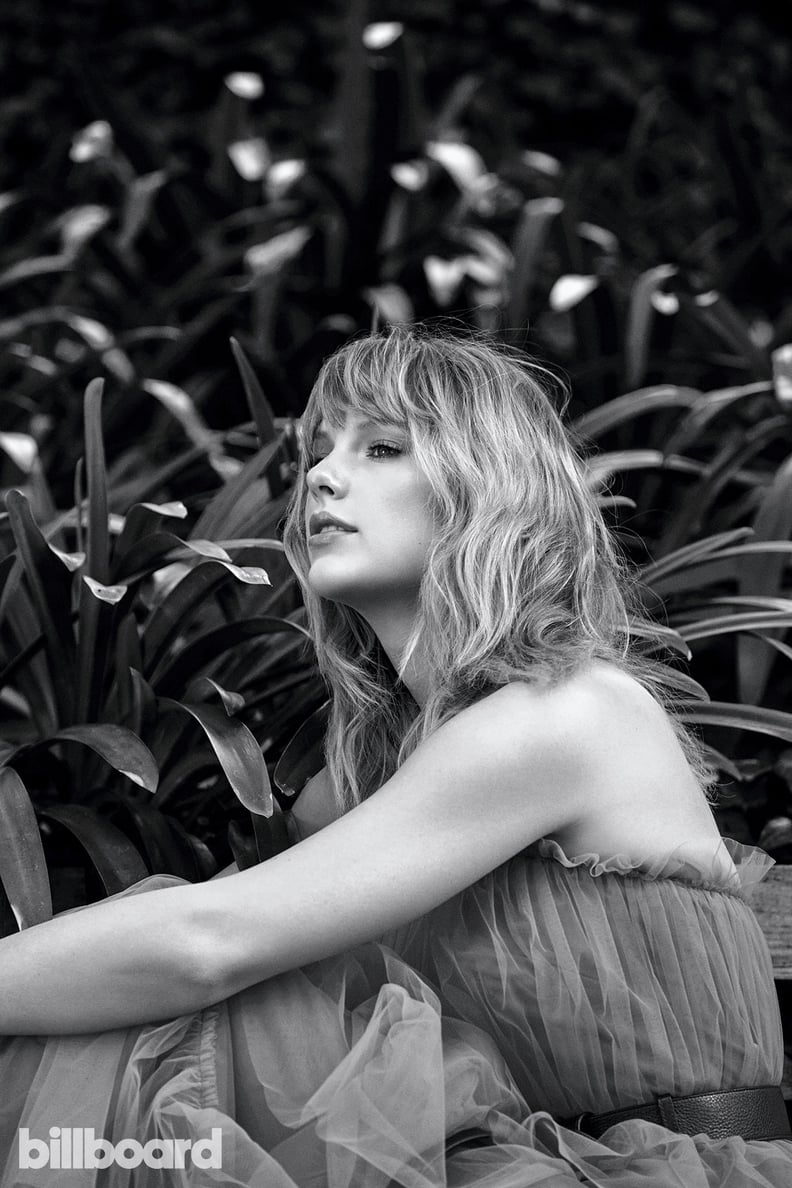 On if she'll ever start her own label: "If I was going to do it, I would need to do it with all of my energy. I know how important that is, when you've got someone else's career in your hands, and I know how it feels when someone isn't generous."
On the expectations she's faced: "I've had several upheavals of somehow not being what I should be. And this happens to women in music way more than men.