When Did Prince Charles and Diana Separate and Divorce?
The Real Story Behind Prince Charles and Princess Diana's Separation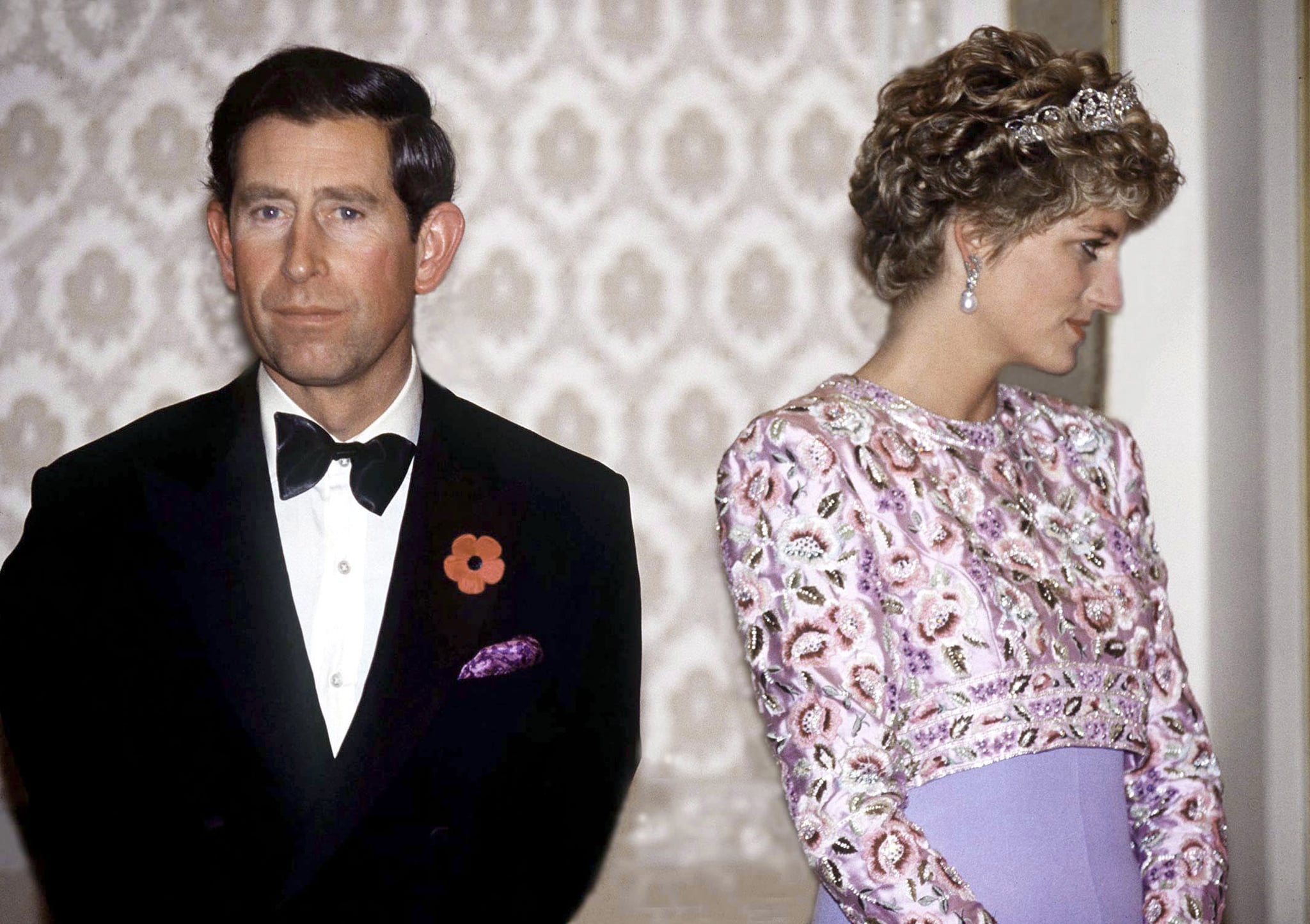 Prince Charles and Princess Diana's relationship was turbulent from beginning to end, to put it lightly. While The Crown has touched on many of the milestones of the royal family as a whole, it doesn't delve into some of the intricacies of all of the relationships, especially that of Prince Charles and Princess Diana and more specifically their separation.
The royal couple had a rough go from the start. The two met when Diana was just 16 years old and got engaged in 1981, despite Charles's romantic history with Camilla Parker Bowles and prior interest in marrying her. During their official engagement interview, they were asked if they were in love, and while Diana eagerly answered in the affirmative, Charles replied, "Whatever 'in love' means."
Alas, they married a few months later, in front of millions of people who watched from all over the world. They quickly started having kids — William was born in 1982 and Harry in 1984. But it was Charles's comment after Harry's birth that biographer Andrew Morton called "the beginning of the end of their marriage."
Morton wrote in Diana: Her True Story that Diana shared, "Charles always wanted a girl. Harry was a boy. His first comment was, 'Oh God, it's a boy.' His second: 'And he's even got red hair.'" Though she said Charles brushed it off as a joke, she was extremely hurt.
Their relationship continued to decline from there, with speculation about arguments and infidelity, and they ultimately separated in 1992. However, they both continued to carry out royal duties, as they hadn't yet divorced. In 1996, according to History, they finally set the terms of the divorce: "In exchange for a generous settlement, and the right to retain her apartments at Kensington Palace and her title of 'Princess of Wales,' Diana agreed to relinquish the title of 'Her Royal Highness' and any future claims to the British throne."
Their divorce was finalized in August 1996, and Diana officially became just Diana, Princess of Wales.