Kanye West's Relationship With Bianca Censori Reportedly "Couldn't Be Better"
Kanye West and Kim Kardashian were known for their over-the-top relationship, but in February 2021, their romance came to an end when Kardashian filed for divorce after six years of marriage. While the split initially appeared to be amicable, it quickly turned ugly after Kardashian began dating Pete Davidson, leading West to publicly lash out.
West has had several of his own relationships since he separated from Kardashian, including a high-profile six-week fling with Julia Fox. Most recently, he seems to have embarked on a more serious relationship with architectural designer Bianca Censori, who he reportedly tied the knot with at some point around January of this year. "Things couldn't be better for Kanye and Bianca and they're doing amazing," a source told Us Weekly on June 13. "Kanye feels like he finally met someone who truly gets him and loves him for the person he is."
Before getting serious with Kardashian and Censori, the Chicago rapper had quite a few high-profile relationships in the public eye. Let's take a walk down memory lane to see the women who he's dated over the years.
01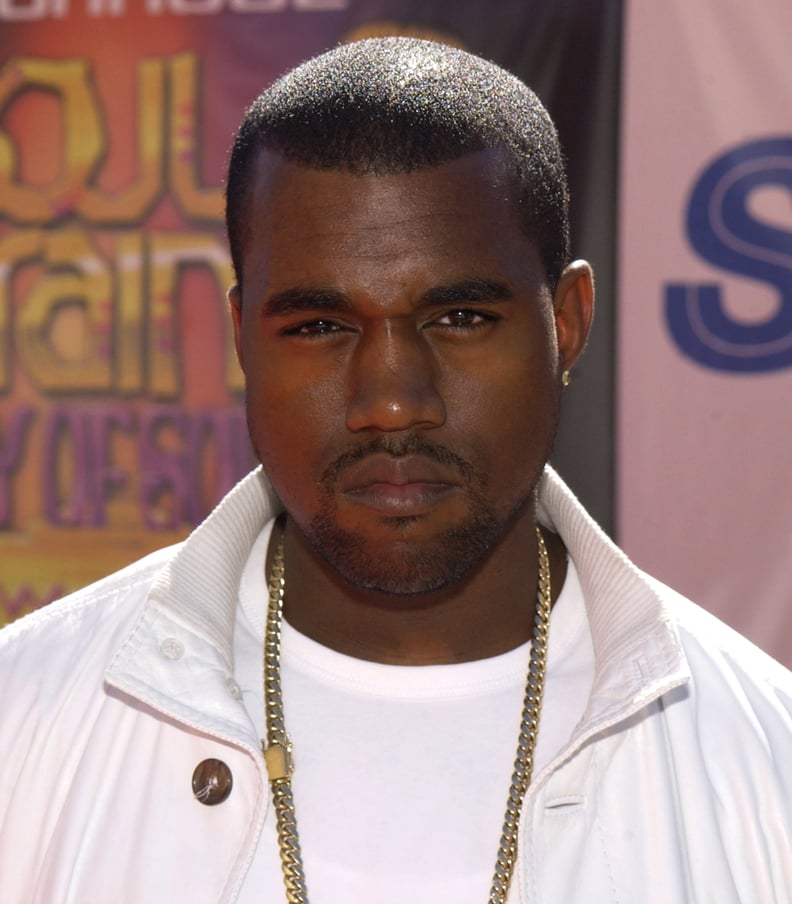 Sumeke Rainey
When West was first starting out, he was still dating his high school girlfriend, Sumeke Rainey. Her father was the one who gifted West with a box of Marvin Gaye, Curtis Mayfield, and Aretha Franklin records, which he later sampled on his 2004 debut album, "The College Dropout." It's actually Sumeke's voice you hear on the song "Get Em High" when a girl asks West if he knows Kweli. In "Never Let Me Down," he raps about the promise he made to her father on his deathbed that he'd eventually marry her: "Nothing sad as that day my girl's father passed away / So I promised to Mr. Rainey I'm gonna marry your daughter."
Their relationship didn't last, and he hinted at the reason on "Late Registration"'s "Touch the Sky." "Sure enough, I sent the plane tickets / But when she came to kick it, things became different," he raps. "Any girl I cheated on, sheets I skeeted on / Couldn't keep it at home, thought I needed a Nia Long." The exact date of their breakup is unclear, but it was likely sometime around the late '90s.
02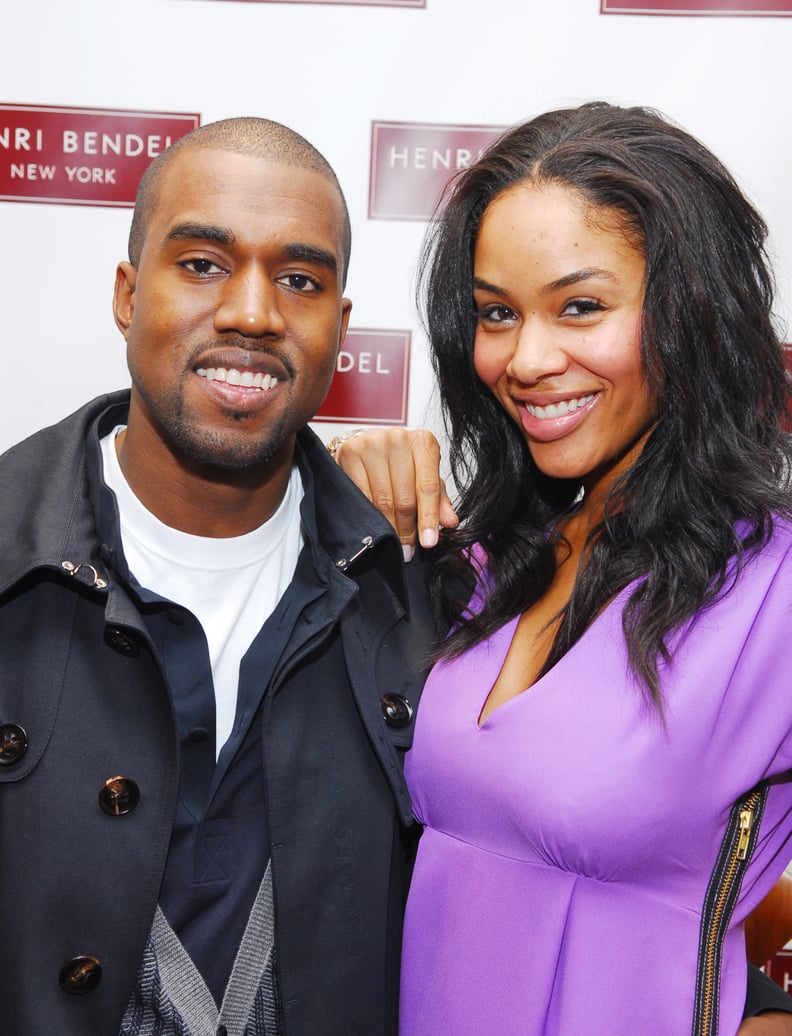 Alexis Phifer
Between 2002 and 2008, West and fashion designer Alexis Phifer dated on and off. They met two years before the hype of "College Dropout" catapulted him to breakthrough success but broke up in 2004. By 2005 they'd reunited, and West popped the question in 2006. Their relationship started to fall apart after West's mother, Donda, unexpectedly died following complications from a botched plastic surgery procedure, and ended for good in 2008.
"It's always sad when things like this end, and we remain friends," Phifer told People after they called off their engagement. "I wish him the best in his future and all of his endeavors. He's one of the most talented people I've ever met." Their breakup is said to have inspired many of the songs on his "808s & Heartbreaks" album.
03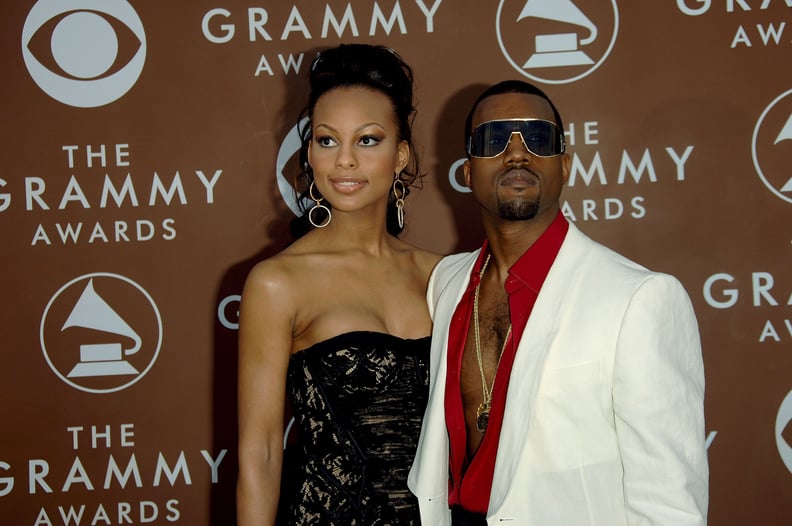 Brooke Crittendon
During his brief split from Alexis Phifer in 2004, West struck up a romance with Brooke Crittendon. They met thanks to the aspiring actor's job as an executive assistant at MTV News. He was in the midst of working on his 2005 album "Late Registration," and things fizzled quickly. She went on to star in BET's "Harlem Nights," and chose to slam haters of her and West's relationship via MySpace. It appears West did not approve of her DIY PR move, and subtly called her out on Pharrell's "Number One": "A-a-and you be givin' me my space, a-a-and you don't be runnin' on MySpace."
04
Sessilee Lopez
After starring in his "Flashing Lights" music video, rumors swirled that model Sessilee Lopez was involved with West in 2008 fresh off of his breakup with Phifer. "Kanye was instantly smitten with Sessilee and it's not hard to see why," one of her "friends" revealed to Britain's The Sun. "But it's more than just looks for Kanye, they get on really well and have a deep connection." Despite West's attraction, their relationship never progressed further than the tabloids.
05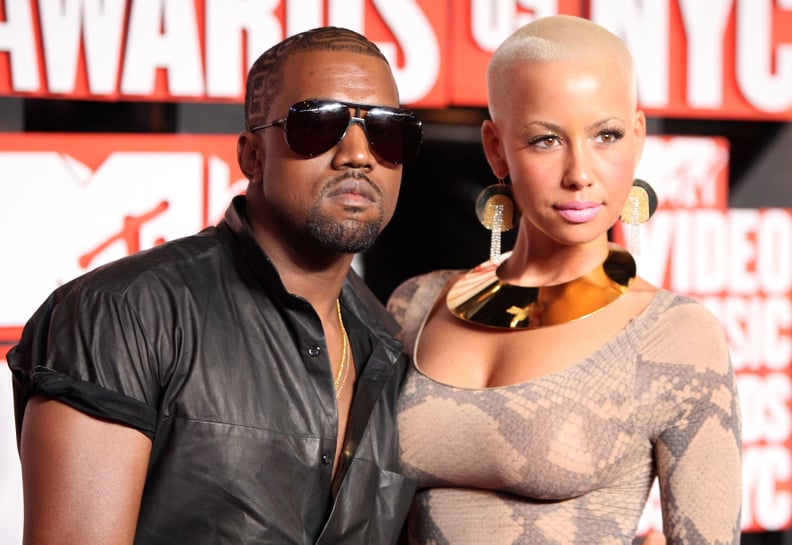 Amber Rose
After calling off his engagement with Phifer and being linked to Lopez, West began a two-year-long relationship with Amber Rose. For a second there, it really seemed like they were in it for the long haul. Sadly, their 2010 breakup was not amicable, since she accused him of cheating on her with his future wife Kim Kardashian. Their drama-heavy split later went on to inspire songs like "Blame Game" on "My Beautiful Dark Twisted Fantasy" (which has lyrics referencing the Philly native like, "You always said / 'Yeezy, I ain't your right girl' / 'You'll probably find one of them "I like art"-type girls' / All of the lights, she-was-caught-in-the-hype girl / And I was satisfied being in love with the lie").
The bad blood between them simmered for years until it finally boiled over after Rose called Kylie Jenner and Tyga's relationship "inappropriate," per E! News. West made awful, slut-shaming comments about Rose, and later got in an epic Twitter feud with her ex Wiz Khalifa in January 2016. Things have calmed down between them since then.
06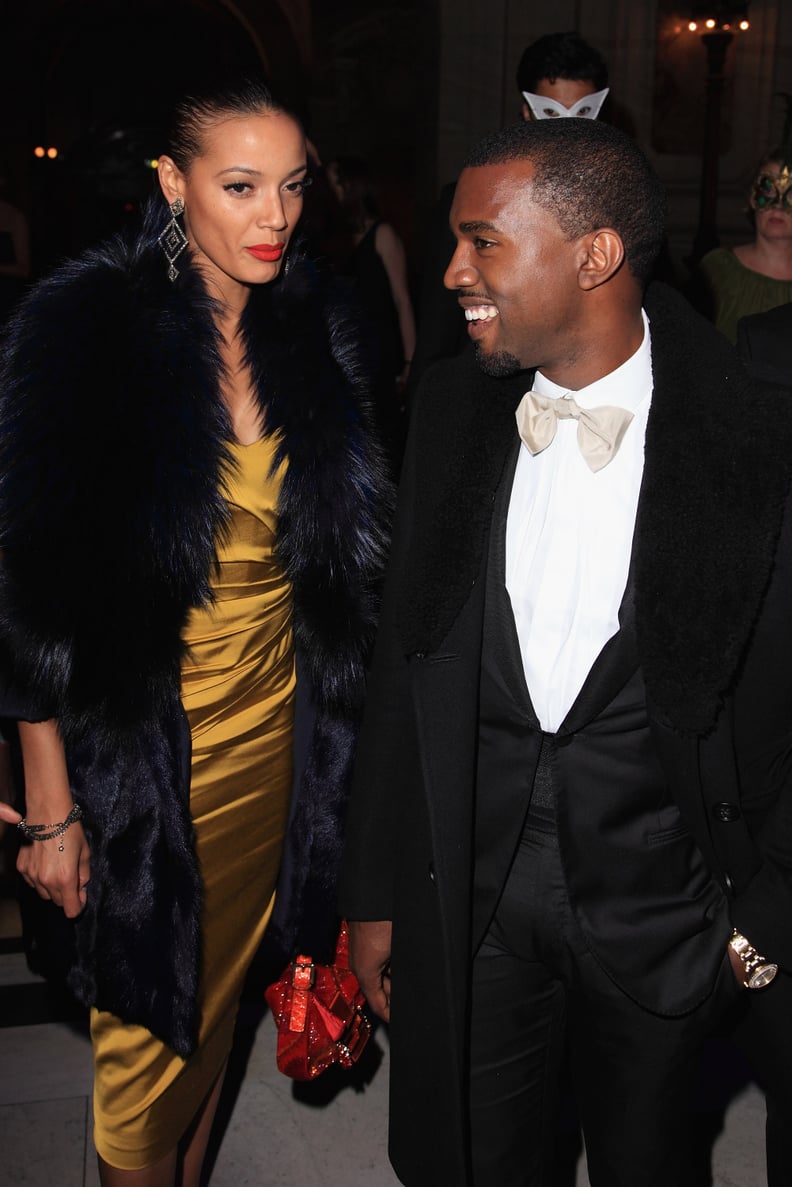 Selita Ebanks
For a few months toward the end of 2010, West and model Selita Ebanks were rumored to have hooked up. The former Victoria's Secret Angel model is the star of his music video for "Runaway," and they were seen at Paris Fashion Week together and taking in a tennis match at the US Open.
07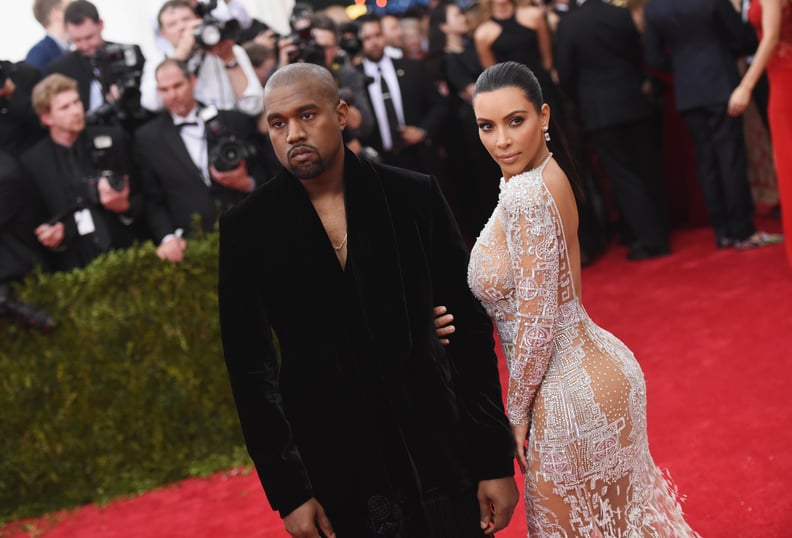 Kim Kardashian
West pined after Kardashian for a long, long time (nine years, to be exact) before they finally got together. Kardashian was working as an assistant to Brandy in 2004 when she first met the "Famous" rapper. She was married to first husband Damon Thomas at the time, so nothing came of it. They reunited a few times over the next couple of years, but due to West's engagement to Phifer and Kardashian's relationship with Reggie Bush, they still remained in the friend zone. It wasn't until 2011 when Kardashian divorced Kris Humphries that the stars finally aligned. By 2013, West had popped the question with an over-the-top San Francisco proposal, and in 2014, they tied the knot in Italy. Their relationship came to an end in February 2021 when Kardashian filed for divorce after six years of marriage. They have four kids together: daughters North and Chicago and sons Saint and Psalm.
08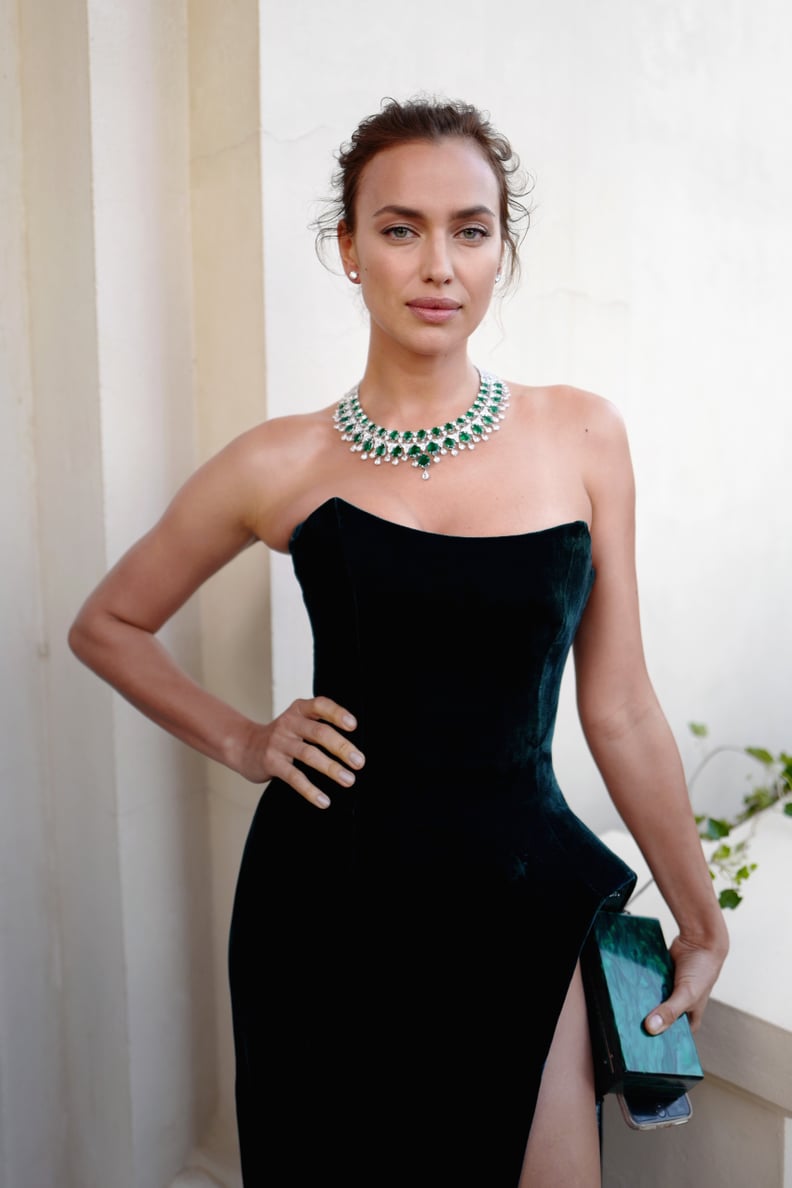 Irina Shayk
09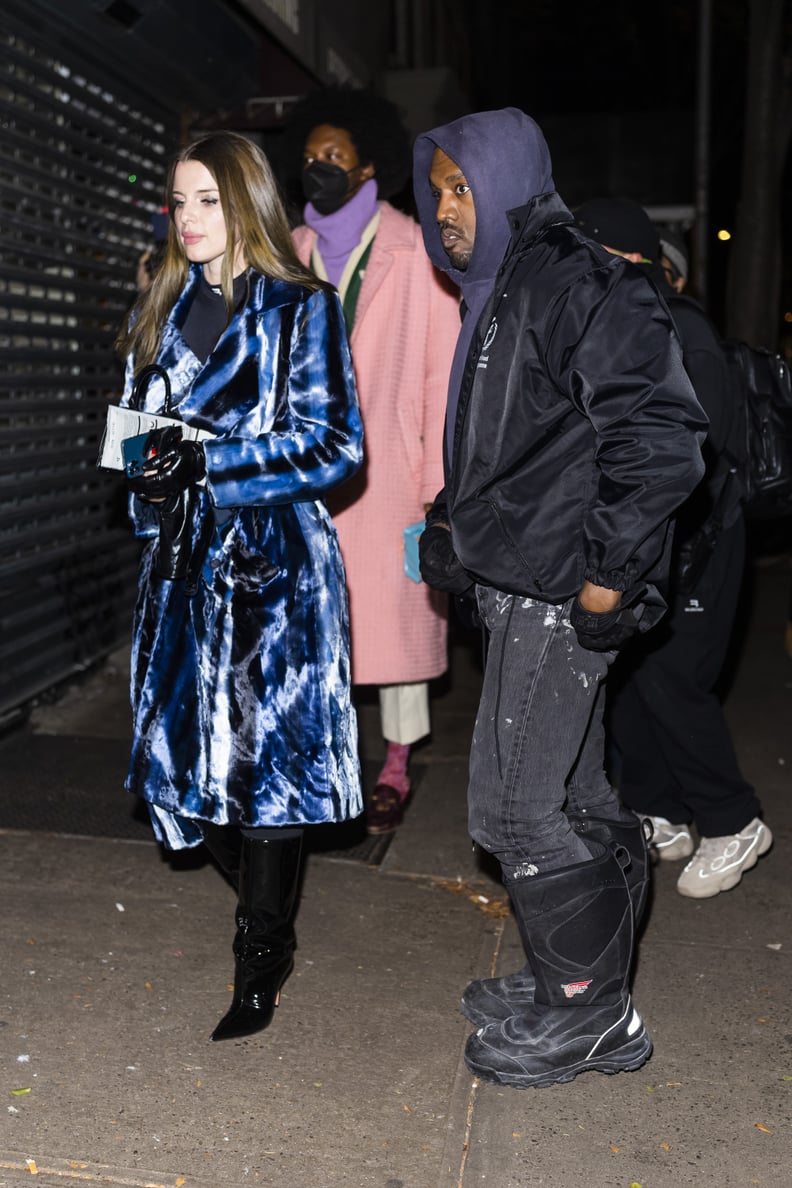 Julia Fox
10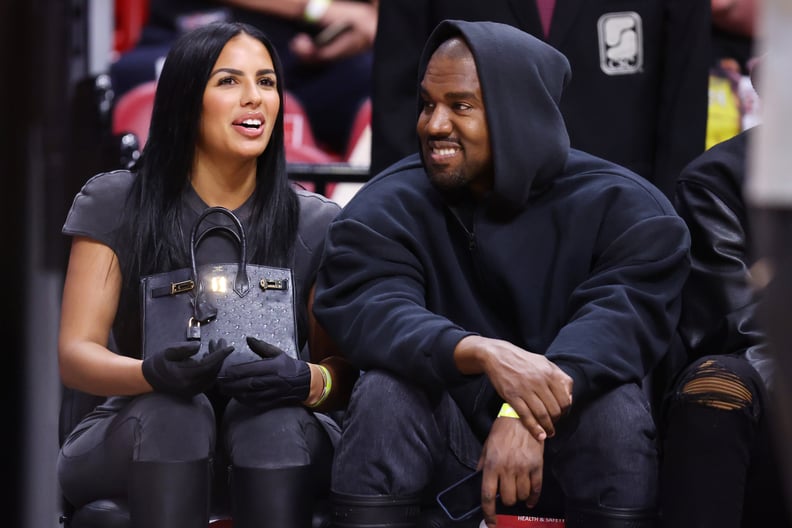 Chaney Jones
Shortly after his relationship with Fox came to an end, West was linked to model Chaney Jones. The pair were first spotted together shopping in Miami in February 2022, and West later commented a black heart emoji on an Instagram photo of the duo, per People. They were seen together a few times afterwards, but according to TMZ, the pair split around June 2022.
11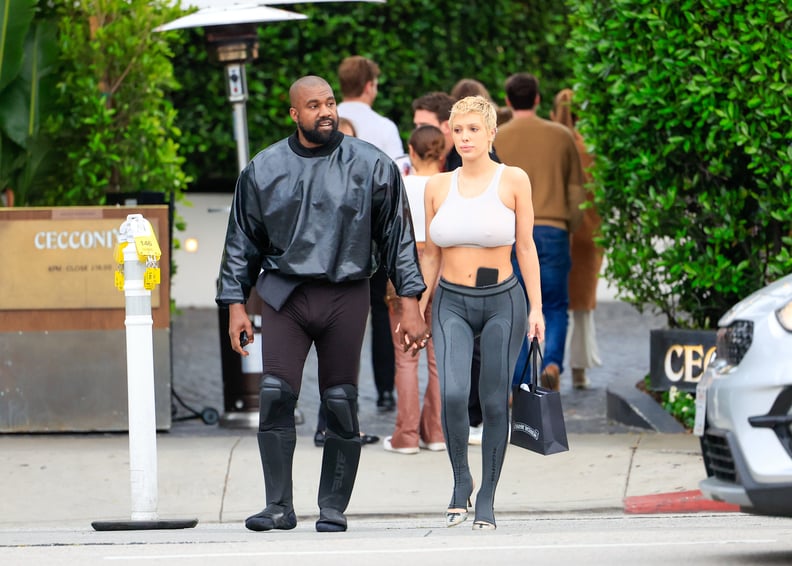 Bianca Censori
West and Bianca Censori were first linked when West dropped a song called "Censori Overload" in December 2022, and the pair were spotted out at the Waldorf Astoria in January 2023. It's not clear how the two met, though Censori is an architectural designer for West's brand Yeezy. Per TMZ, West and Censori tied the knot in a private ceremony at some point before their Waldorf Astoria date, though the outlet also reported that the pair never actually filed a marriage certificate.