Who Has Tiffany Haddish Dated? A Look at Her Past Relationships, Including Common
Tiffany Haddish is known for holding nothing back, which is why it's surprising that fans don't hear more about her love life. The comedian and actor was last linked to ex-boyfriend Common, whom she dated for a year before they broke up in November 2021. According to People, a source said the former pair were "never in the same city together" and "too busy for a serious relationship."
Haddish opened up about the split the following month, telling "Hollywood Unlocked With Jason Lee" (via Entertainment Tonight) that she didn't get a heads up about the news before it went public. Instead, she found out when her publicist told her that they wouldn't be publicly responding to the report. Haddish has since come to terms with the relationship ending. "It's gonna be a new opportunity," she said. "I miss him from time to time, but that's with, I think, any intimate relationship that you might have, you miss them. But I'm fine with it. It's cool."
Haddish hasn't been linked to any other stars since. In fact, she told People on June 28, "I'm dating me." Though she said she's still keeping her options open, adding, "But also there is a variety of men that I like to hang out with." The "Afterparty" star also told the outlet at her show's season two premiere in Los Angeles that she occasionally goes out with suitors "from time to time," but they have to earn the right to join her at public events. "I'm on the red carpet by myself," she added. "I'm enjoying my options, but I'm not bringing none of them to no carpets. They haven't earned that privilege."
Aside from Common, Haddish hasn't dated too many other celebrities. During an appearance on "The Ellen DeGeneres Show" in 2019, the "Girls Trip" actor gave a detailed account of a previous hookup with Chingy — although the rapper denied that it happened. Prior to her alleged hookup, Haddish was married to William Stewart twice before she filed for divorce in 2011 and 2013. She spoke on the marriage in detail in her 2017 memoir, "The Last Black Unicorn."
While Haddish confirmed that she's currently single, take a look back at all her past relationships ahead.
01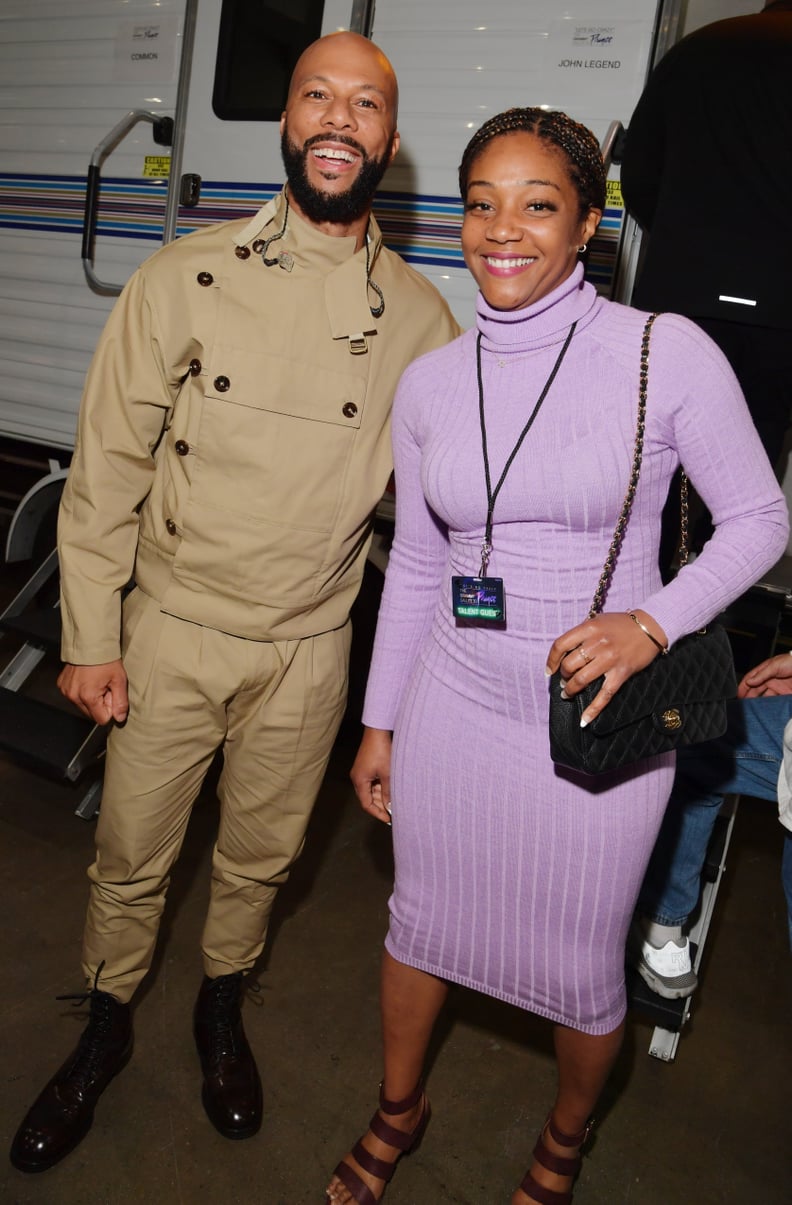 Common
Haddish and Common confirmed their relationship when the comedian appeared on the "Wild Ride With Steve-O" podcast in July 2020. "I am in a relationship," she revealed. The couple reportedly met on the set of 2019's "The Kitchen," but things didn't turn romantic until the following year.
In April 2020, Bumble invited Haddish to participate in a virtual dating campaign for Bumble Video Chat, and she asked Common out on a virtual date. "At this point, our friendship was getting a little more than friendship, but not quite," Haddish said during her podcast appearance. Sparks flew, and after more virtual dates, the two decided to quarantine together. Relationship rumors picked up after they made a joint appearance on an Instagram Live chat with Dwyane Wade and Gabrielle Union, per iHeart, but it wasn't until that summer that their relationship was publicly announced. "This is hands down the best relationship I've ever been in," Haddish previously gushed to Steve-O.
Common also opened up about their relationship during an August 2020 appearance on "Live With Kelly and Ryan." "She's a wonderful woman, a queen, and just a beautiful person," he said. "I care for her a lot, enjoy her, and am grateful to have her in my life. Yeah, I'm happy!"
Haddish and Common dated for a year before People reported that the two had decided to split. On Fox Soul's "Hollywood Unlocked Uncensored with Jason Lee" in December 2021, Haddish revealed that she'd found out about the breakup along with the rest of the world and had some hard feelings over the split. "I was disappointed," she said of comments her ex made about the breakup on the same show. "I was very disappointed. I was like, 'Oh, OK. 'Cause that's not what you told me, but OK.'"
That same month, Common told host Lee that the breakup came down to the pair's busy schedules. "Once Tiffany and I got back on the move, it really didn't allow for us to spend as much time and put as much energy into our relationship," he said. He added that the two "came to an understanding," saying, "This is what's gonna be best for us — to still continue to love each other and be there for each other is to not be in a romantic relationship, because we won't be able to give to that."
Reflecting on their romance in an interview with The Washington Post, published on July 20, Haddish called it "the healthiest" and "funnest relationship" she'd ever had. She added, "It's where I felt safest out of all the relationships I've ever had." However, the comedian also told the outlet it was Common who ended things over the phone. "It wasn't mutual," said Haddish. "It was more him saying, 'I think this relationship has run its course.' And I was like, 'OK. Like you gonna be a 50-year-old single man. Okay?'"
02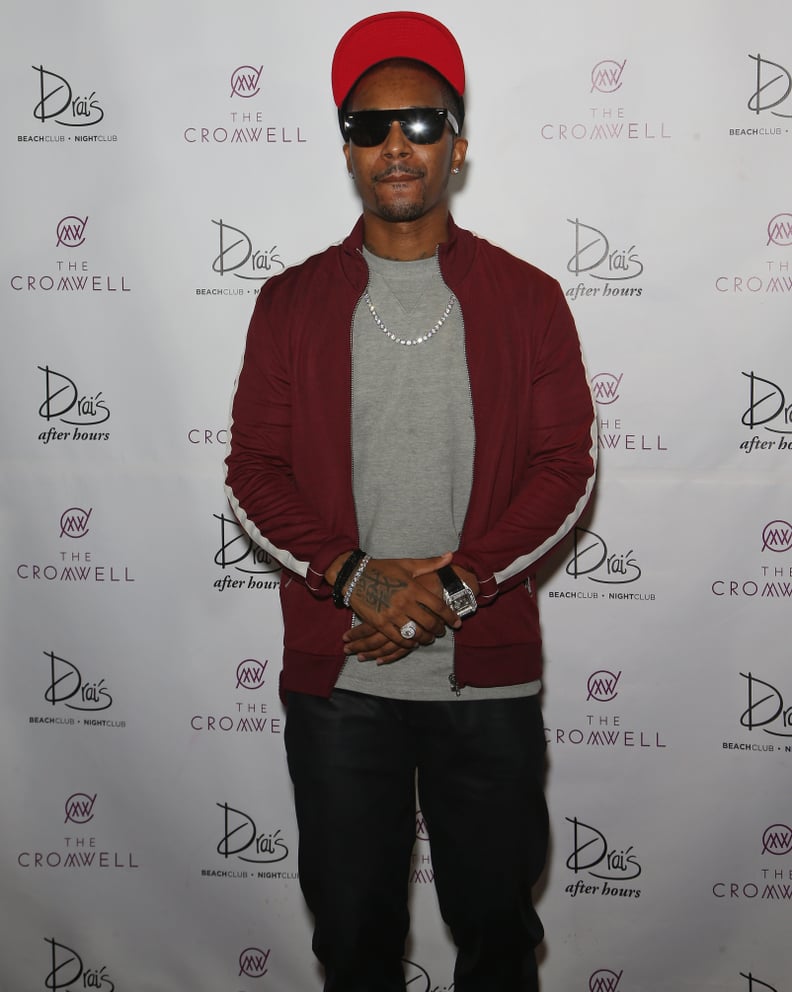 Chingy
Haddish and Chingy were never an official couple, but the two had a brief fling — according to the comedian, at least. During a 2019 appearance on "The Ellen DeGeneres Show," the host asked Haddish whether she'd ever dated a celebrity "that the world doesn't know about." Her response: "Chingy. I mean, it was a hookup. That was the early 2000s — I don't even know if that counts anymore."
Following Haddish's appearance on the show, Chingy denied the story, claiming instead that Haddish used to hook up with his brother — although he also said that the comedian used to have a crush him. "Hey if we gone be honest let's be honest," he commented on a since-deleted Instagram post from a fan account (via Page Six. Haddish responded, saying she'd only hooked up with Chingy "once like two months after [they] met." According to the actor, it was only after she found out that Chingy was hooking up with one of her friends that she decided to "back off" and hook up with his brother instead. "Boy I been talking about hooking up with you for years, why are you just now denying it?" she said. Chingy never responded to her claims about their relationship.
03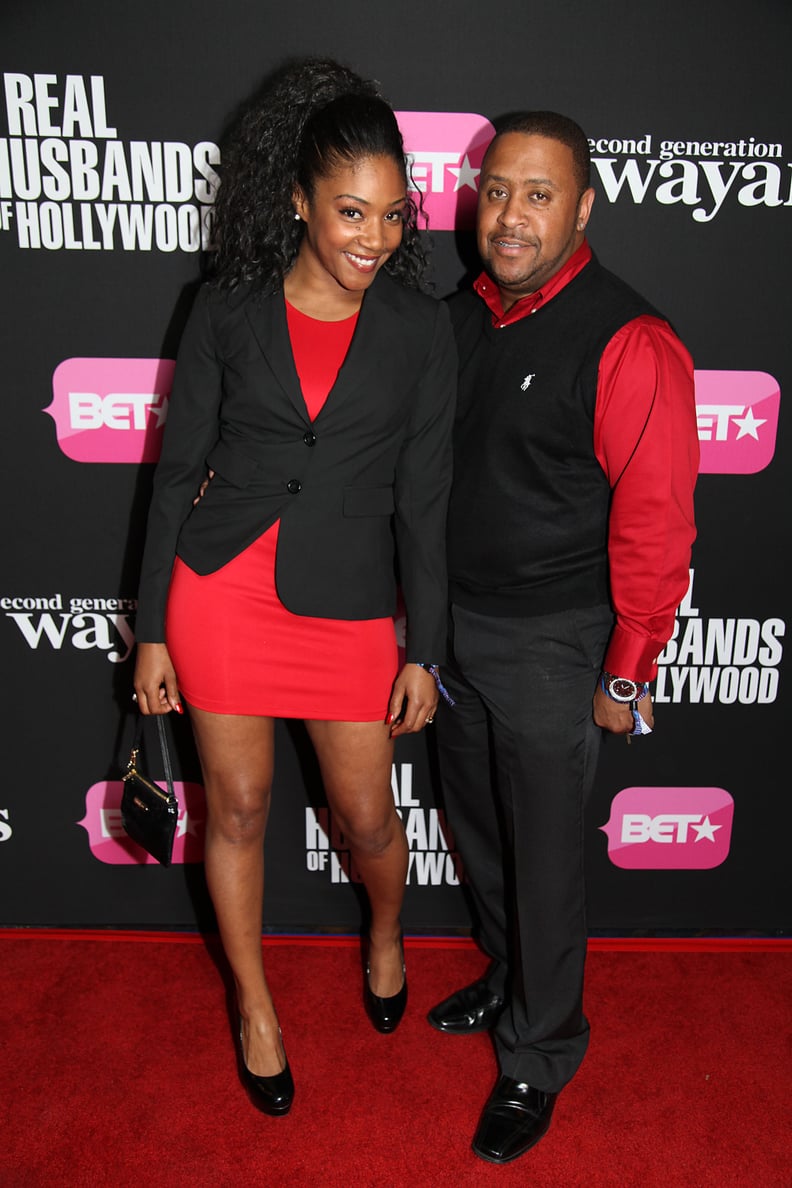 William Stewart
While little is known about Haddish's ex-husband, William Stewart, their relationship seems to have been contentious. According to the comedian's 2017 memoir, "The Last Black Unicorn," she and the army vet were married and divorced not once, but twice. Their first marriage lasted from 2008 to 2011, and while it's unclear when they married again, Haddish claims that they divorced for a second time in 2013. In the book, Tiffany also detailed abuse she reportedly suffered at Stewart's hands during their relationship.
After the memoir was released, TMZ reported that Stewart was suing Haddish for defamation and had denied all of her claims. Per The Daily Mail, the trial was initially set for April 20, 2020 but it was paused due to the pandemic.