Is Adrian Edmondson in Star Wars: The Last Jedi?
The 1 Star Wars: The Last Jedi Cameo American Audiences Probably Missed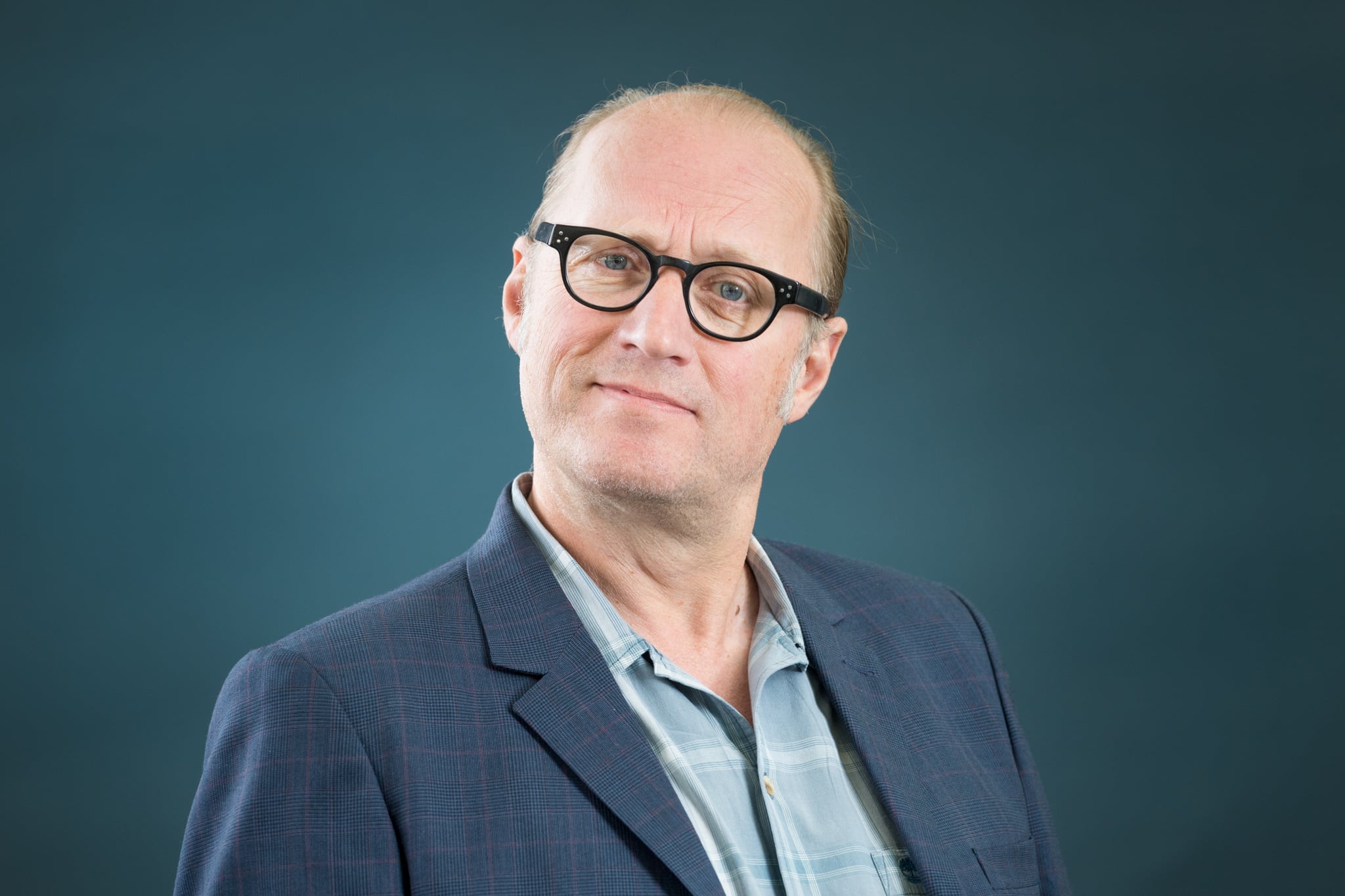 Everyone wants in on Star Wars, no matter how small the role, which is why there are so many notable cameos in the galactic franchise's most recent installment, Star Wars: The Last Jedi. Director Rian Johnson found spots for friends, Star Wars megafans, and frequent collaborators. If you keep an eye out, you can spot everyone from Prince William and Prince Harry to Justin Theroux (although NOT James Corden, FYI). British fans also got excited about a very familiar face appearing alongside General Hux in some of the film's early scenes in a minor speaking part, something American audiences might not have picked up on.
English comedian Adrian Edmondson stars as First Order bad guy Captain Peavey, and his appearance definitely got people talking. Edmondson is best know to many for his comic roles in the '80s and '90s, particularly in the shows The Young Ones and Bottom. But in more recent years, he's made the move to drama and has become a stalwart of British television. He appeared as Count Ilya Rostov in the latest adaptation of War and Peace, which aired on A&E, Lifetime, and the History Channel. Since a large part of the film was made at London's Pinewood Studios, it's no surprise that a number of recognizable Brits make an appearance (including Chewing Gum's Michaela Coel). No wonder Edmondson is among them!
The surprise cameo also gave Johnson, clearly a fan of the comedian's early work with the late Rik Mayall, a chance to have some fun on Twitter.
You sucked it in admirably. Been holding onto this one for awhile - one day way back in post production I got bored during an effects review ❤️ pic.twitter.com/HZ7bJU3rmE

— Rian Johnson (@rianjohnson) December 18, 2017