Adrienne C. Moore Interview About Unbreakable Kimmy Schmidt
What a Crossover Between OITNB and Unbreakable Kimmy Schmidt Would Look Like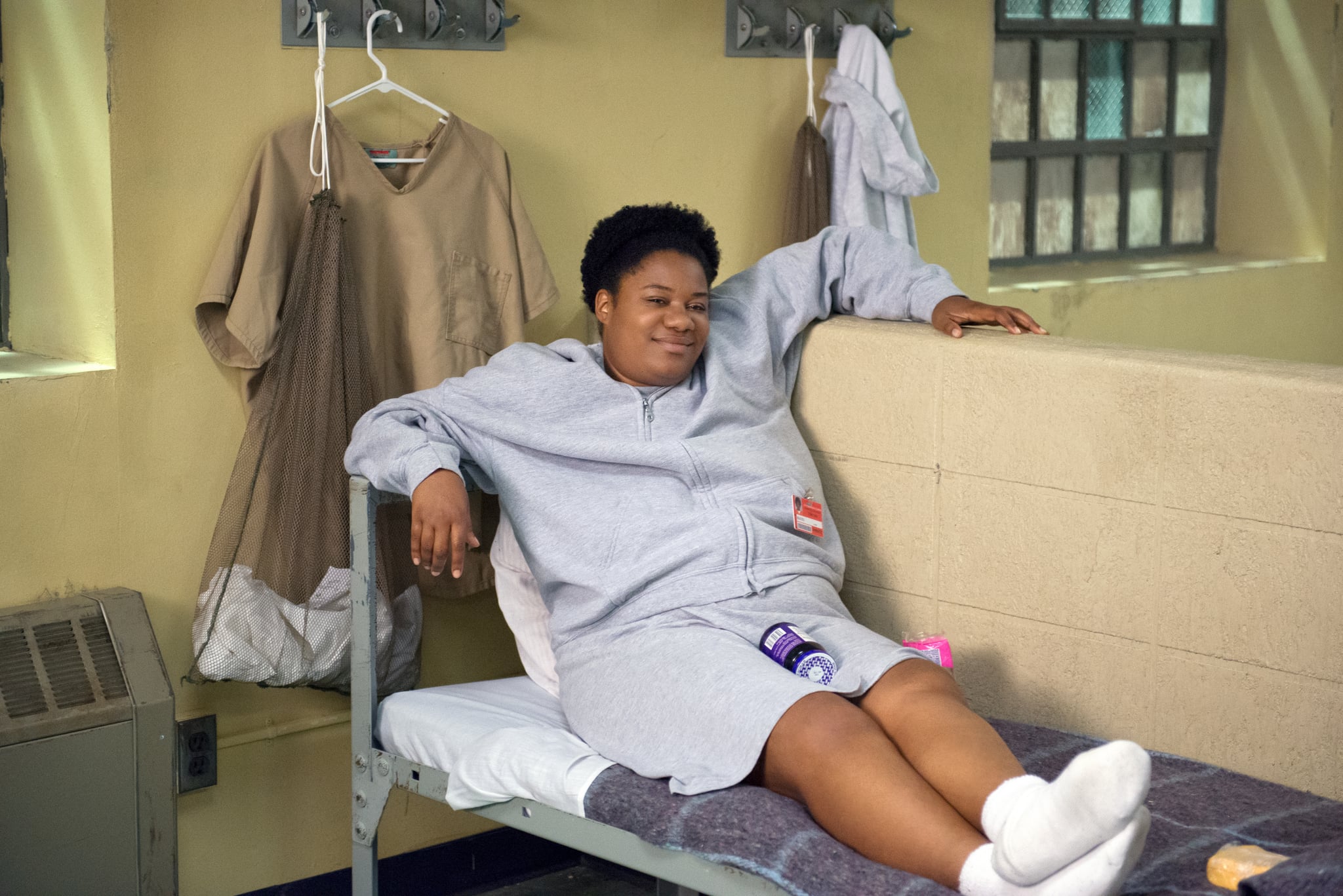 It goes without saying that Netflix users love Orange Is the New Black and Unbreakable Kimmy Schmidt. Not only are they filled with extraordinary cast members, but they also are incredibly innovative in their own right. Fans ate up OITNB's hilarious spoof of "Peeno Noir," and we got to thinking about what would happen if the two shows merged for real.
We had the chance to talk with Adrienne C. Moore at the Unbreakable Kimmy Schmidt season two premiere, and she revealed what her dream crossover would look like. We have to admit, we kind of love it! Rather than taking on a new role on Tina Fey's hit show, she said that she would actually want to reprise her OITNB character in the realm of Kimmy Schmidt — but that's not even the best part! She already has the perfect pairing in mind. "I think Black Cindy and Titus [Tituss Burgess] would be a dynamic duo together," she said, admitting that the two could easily play distant cousins. "I don't think Black Cindy is a diva, but she would definitely let Titus have his moments."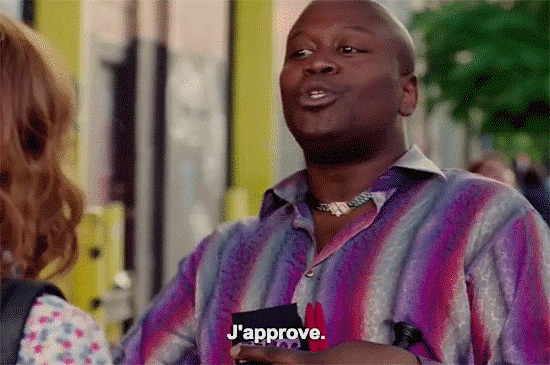 Aside from having Black Cindy and Titus be related, she admitted that the real fun would be if the two ended up smoking weed together. "She would probably be sent to SHU or get an extension on her sentence, but I bet that moment would be priceless." Oh, we're sure it would be. Be sure to check out everything we know about Unbreakable Kimmy Schmidt ahead of the premiere on April 15.