The Alienist True Story
The True Story Behind Dakota Fanning's Serial Killer Show, The Alienist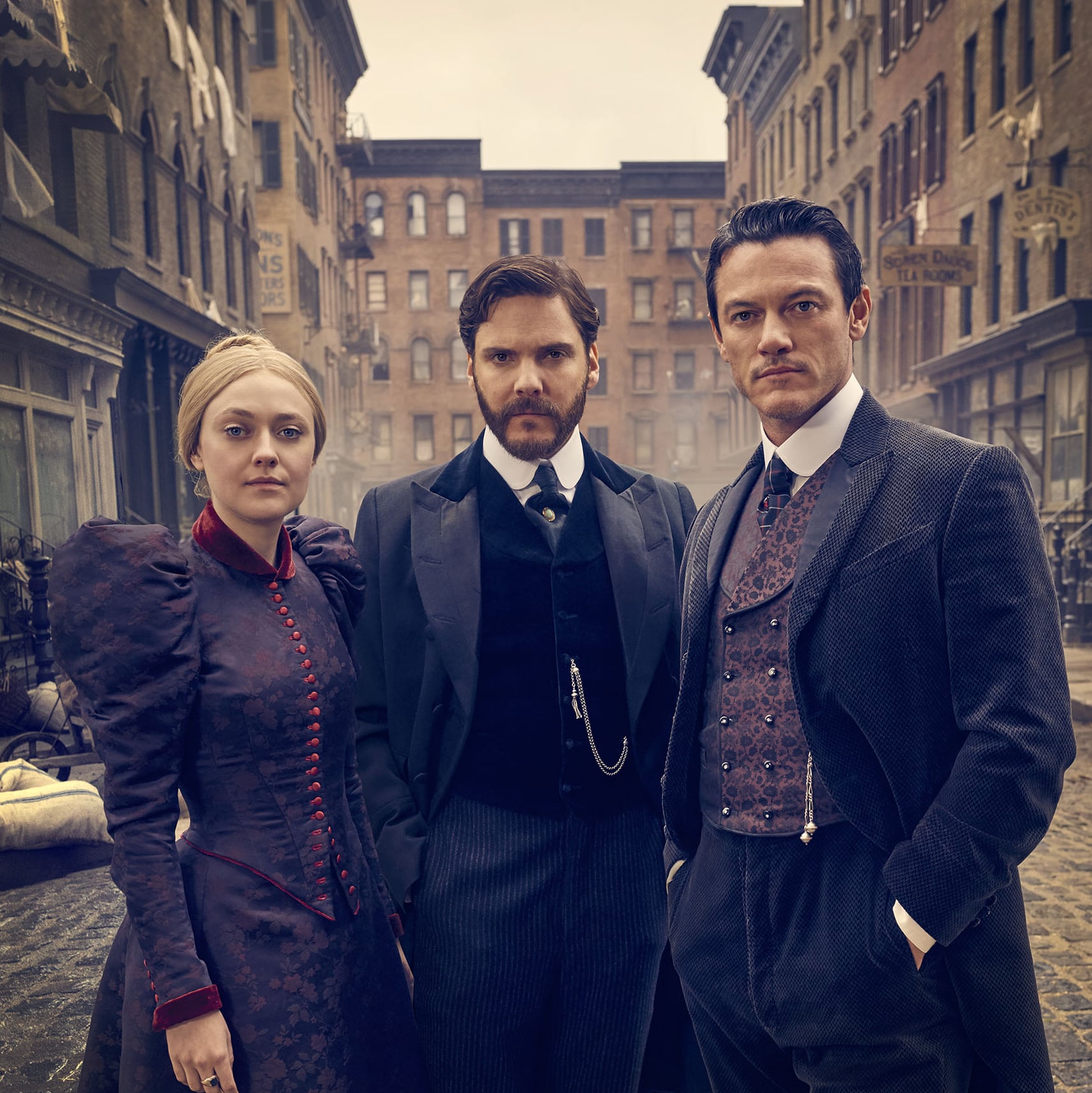 Nearly a century before the real-life FBI Behavioral Science agents who inspired Mindhunter were interviewing their 1970s serial killers, late 19th century psychologists were grappling with their own questions about the root of violent crime. It's in this era, in the shadow of Jack the Ripper's shocking murders, that The Alienist unfolds.
Caleb Carr's bestselling historical novel is set in 1896, and its TV adaptation feels timelier than ever. The new limited series — which stars Dakota Fanning, Luke Evans, and Daniel Brühl — will fit right in among the many star-fronted prestige period dramas feeding our true-crime obsession. At this point, we don't know exactly how loyal TNT's The Alienist will be to its source material, but if it's anything like the book, it will feature plenty of fascinating history.
The Alienist tells the story of Dr. Laszlo Kreizler (Brühl), a psychologist (referred to at the time as "alienists") who is working with John Schuyler Moore (Evans), a New York Times crime reporter, and Sara Howard (Fanning), a police department secretary who dreams of being the city's first female detective. The team's goal is to profile and track down a killer who's brutally murdering young male prostitutes in New York.
With author Carr's background as a historian and nonfiction writer, the picture of turn-of-the-20th-century New York he paints in the book is crowded with factual details. The novel explores the horrible conditions in immigrant tenements, unchecked violence against minorities, the corruption raging in politics and police work, and a city rising from bustling community to towering metropolis status.
Characters visit real places, from Bellevue Hospital to Delmonico's, America's first modern restaurant, and interact with real people, from gangster Biff Ellison to famous financier J.P. Morgan.
Future President Theodore Roosevelt actually plays a relatively big part in the story; Roosevelt was New York's police commissioner at the time, and in the book, he's trying to take his disgraced department in a new direction by secretly sponsoring Kreizler's investigation. Other major characters seem to be largely fictional, though there are a lot of similarities between Fanning's Howard and Isabella Goodwin.
Goodwin started with the New York force to support her family in 1896 as a "police matron," a woman responsible for searching arrested women (because, surprise surprise, the men had been deemed unlikely to do so without sexually mistreating them), after her former police officer husband died. Eventually, though, Goodwin, known for her "indomitable and fearless quality that was something like a shining armor," went undercover and helped solve some serious crimes. She became New York's first female detective in 1912.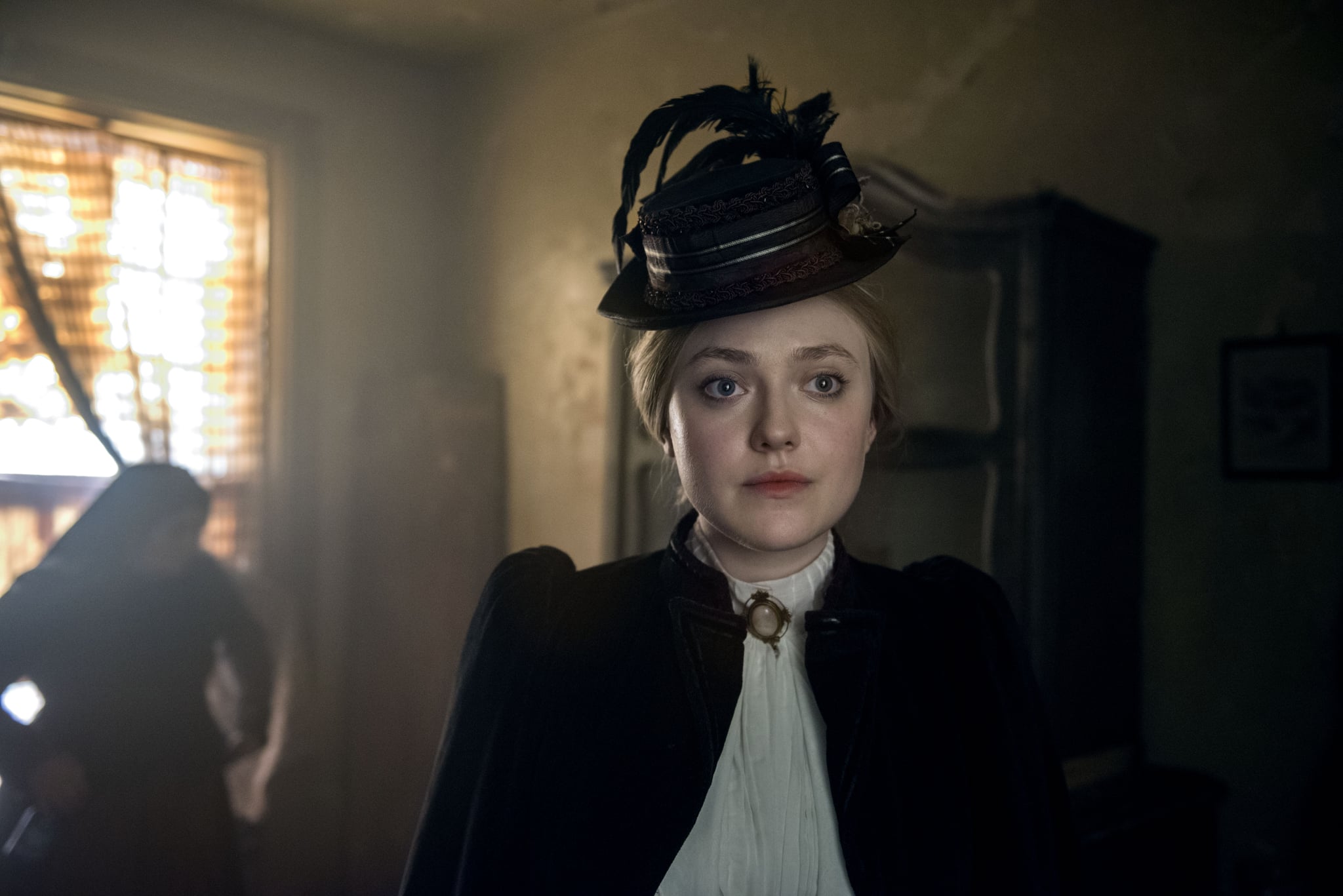 The historical aspect that's maybe most compelling, though, is The Alienist's exploration of advances in psychology and criminology during this time period. Though FBI investigator Robert Ressler (one of the inspirations for Mindhunter, who also inspired Carr) didn't coin the phrase "serial killer" until the '70s, Carr points out in his acknowledgments at the end of the novel that the concept is really nothing new.
"While doing the preliminary research for this book," Carr wrote, "it occurred to me that the phenomenon we now call serial killing has been with us for as long as humans have gathered together into societies."
The story's events take place just five years after Jack the Ripper's last victim met her end in London, and those crimes are referenced in the book, as well as the crimes of infamous Chicago serial killer H.H. Holmes. Like the investigators in Mindhunter, Kreizler, Moore, and Howard meet with killers throughout the book.
Again, real-life cases, such as a New York man shooting his neighbor's 5-year-old daughter after the neighbor complained about his rough language, were included. Putting together a psychological profile of a killer, as the characters do, was pretty provocative at the time.
Kreizler and his team regularly refer to the groundbreaking research on the topic being published at the time by figures like Sigmund Freud, Adolf Meyer, and Franz Boas. The idea that an adult's actions could be shaped by a traumatic experience during childhood, for instance, was thought by many at the time to go against the very American idea of free will. Without revealing too many spoilers, at one point in the story, J.P. Morgan and other powerful figures of New York society try to stop the investigation, with Anthony Comstock, the real-life postal inspector, railing against their work: "The idea that every man's behavior is decisively patterned in infancy and youth — it speaks against freedom, against responsibility! Yes, I say it is un-American!"
Other crime-solving methodologies like fingerprinting were in their infancy at this point, too. Dusting for prints, or comparative dactyloscopy, wasn't yet widely accepted, but that doesn't stop one member of The Alienist team from using it to narrow down their suspects, even though they know at that point it won't hold up in court.
Carr has said his fascination with the way violence impacts children — a running theme throughout his book — actually has close-to-home roots. "It's safe to assume I know something about family violence and childhood violence from firsthand experience," the author told The New York Times in an interview about the book in 1994. In fact, Carr's own father, Lucien Carr, was no stranger to violence either. The elder Carr, a friend of famous Beat poets Allen Ginsberg and Jack Kerouac, served time for manslaughter for fatally stabbing Boy Scout leader David Kammerer in 1944 in what Carr said was self-defense.
Plans to turn The Alienist into a movie bounced from studio to studio in the '90s, eventually falling through. But with eight episodes in the new TV adaptation, there's plenty of room to fit in those extra historical details!