Is American Horror Story Cult About the Smiley Face Murders?
American Horror Story: Cult May Be Partially Inspired by the Smiley Face Murders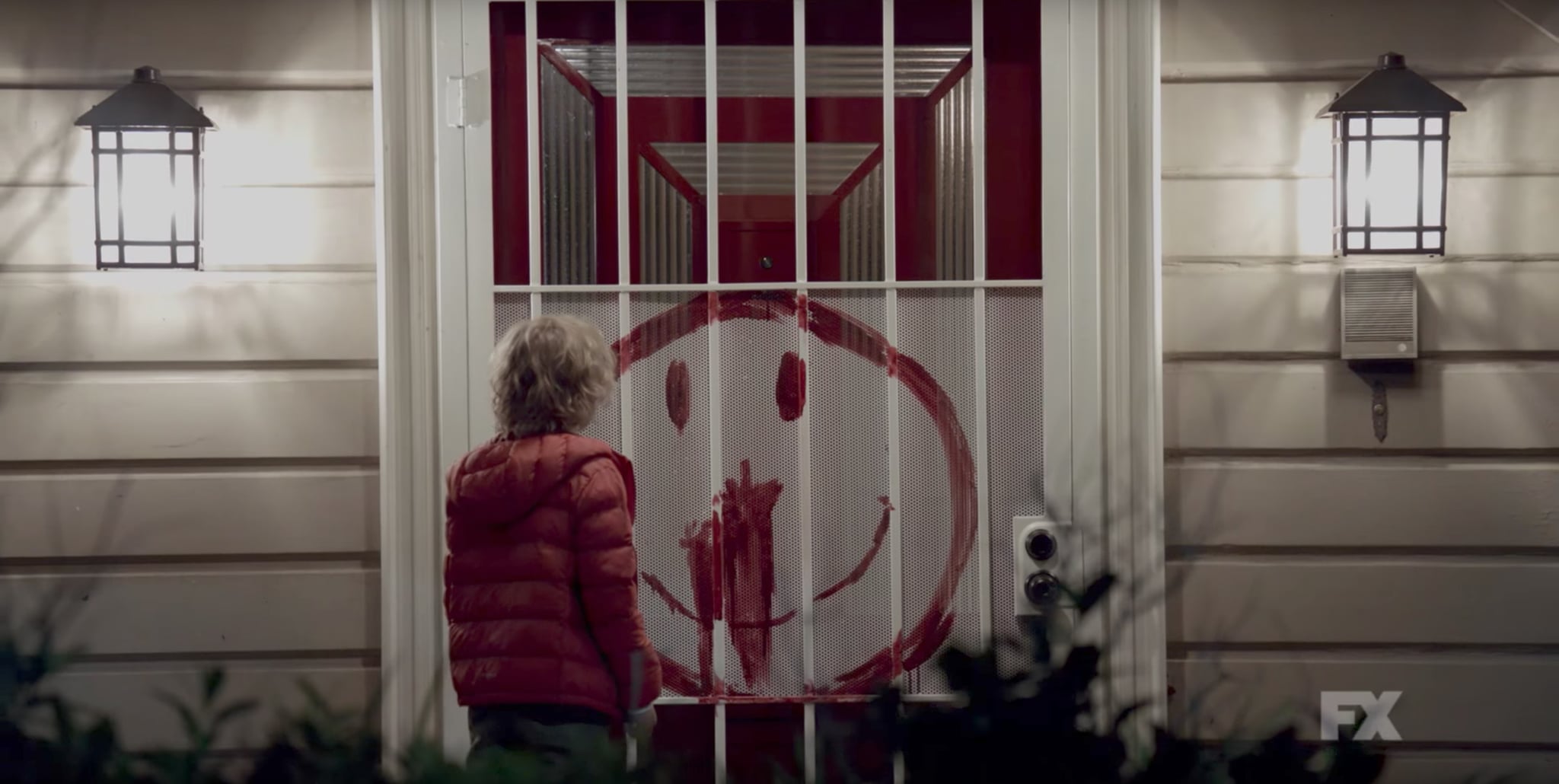 There are a lot of things that make American Horror Story: Cult scary. We've got an ever increasing amount of clowns and the manifestation of another truly disturbing phobia. And, like, people are dying every episode. All of these different variables inevitably snowball together: after all, the cult-like clowns are the ones exploiting the phobias of victims and killing them. But there's still another aspect of the whole season that's really, really creepy: the smiley face that's used to "mark" those who are doomed to die. Here's something even creepier: it might be based on a true story.
In the wake of this week's episode, Reddit user johndaniels2me suggested that Cult may be taking inspiration from a real-life string of murders. The user is referring to a popular theory that emerged nearly a decade ago. The "smiley face killer" theory was developed by former NYPD officers Kevin Gannon and Anthony Duarte. The two men used their theory to connect the deaths of 40 male college-age students, all of which had been ruled "accidental drownings." These deaths happened all over the country, in as many as 11 states; some were in Minnesota, others in New York, and still others happened in Wisconsin and Iowa. The detectives theorized that, since the murders were so spread out, there may have been more than one person involved.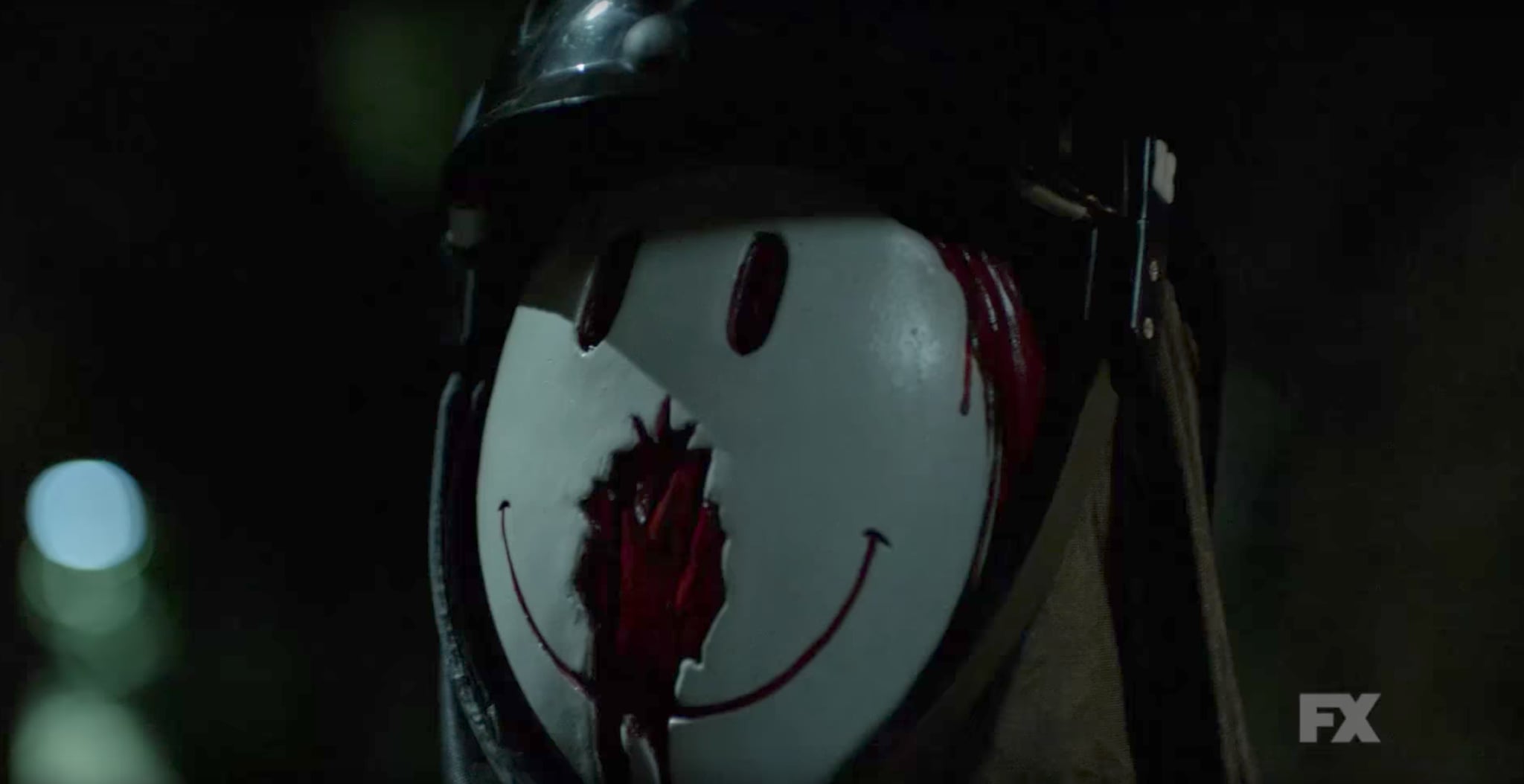 Where do the smileys come in? Well, in at least 12 of these murder cases, a smiley face had been painted somewhere near the victim. It appeared on trees or other surfaces and in slightly different forms. One face in Iowa was drawn with devil horns; a nearby note that had been left behind read, "Evil Happy Smiley Face Man." The officers equated the symbols to "gang graffiti," which very much lines up with the spray-painted smiley faces on American Horror Story: Cult.
Suffice it to say, neither the state police nor the FBI were really on board with the whole thing. And in 2012, an institution known as the Center For Homicide Research published a lengthy paper disproving the "smiley face" theory. Even so, it's still entirely possible Ryan Murphy used this whole affair as a jumping-off point for the clown cult in this season. After all, plenty of AHS characters have been based on real people. And in the case of Cult, we very likely have a mystery on our hands that we can solve.