Andy King's Interview About Fyre With Andy Cohen
Andy Cohen Interviewed Andy King About Fyre Festival, and Every Quote Is Pure Gold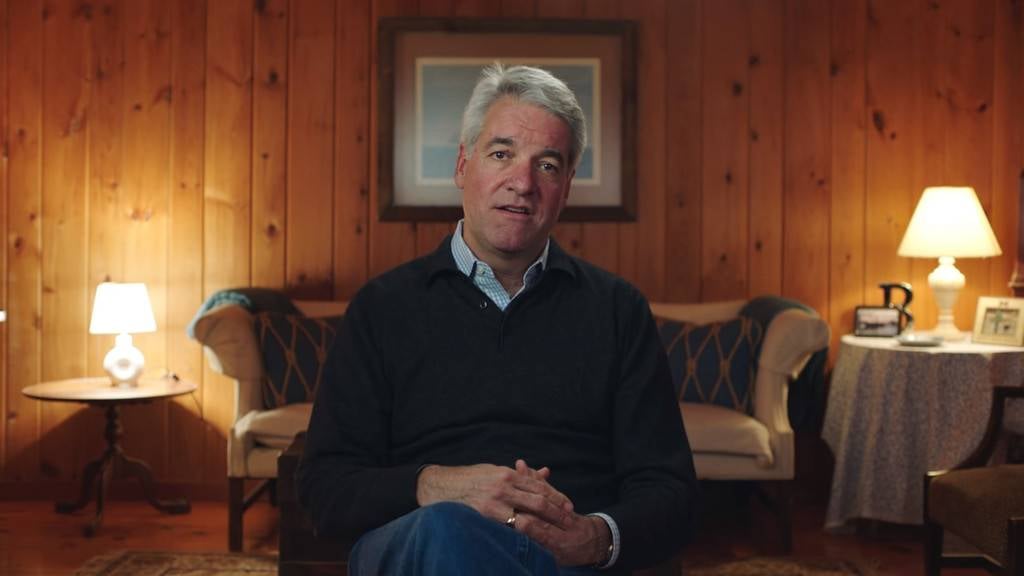 Oh, did you think you were done hearing about Andy King's viral account of a near-brush with oral sex at Fyre Festival? Think again.
Andy Cohen had the event planner on his Radio Andy talk show for Sirius XM, where he got King to go into a bit more detail about his experience at the doomed music festival. In addition to revealing that scam artist and Fyre con-man Billy McFarland has attempted to reach out to him since being put behind bars, King shaded in a few more details about the fated day when McFarland infamously asked his so-called "wonderful gay leader" to "take one for the team" and perform oral sex on a Bahamian customs official in order to get a truck full of Evian water released in time for the festival.
King began by describing the customs official as "tall and large," which is honestly not something I necessarily wanted to picture, but am now doing so anyway. Fortunately he also mentioned that he doesn't have an aversion to TSA agents and the FAA following the Fyre Fest debacle. "I'm the guy that puts coins in his pockets at TSA and they say, 'I'm gonna have to pat you down.' I say, 'Listen, I haven't had a date in weeks, so listen, go for it!'"
To quote Jennifer Esposito: "Ha!!!"
When Cohen asked how he knew if the Bahamian official that he was supposed to bribe with the sexual act was even gay, King said that "Billy felt that he had an effeminate side to him." The event planner continued describing how he prepared for his trip to the official's office, which included taking a shower and rinsing his mouth with mouthwash. "I did mouth exercises in the car all the way across the island," he told Cohen.
According to King's story, the customs officer trusted him far more than McFarland, which isn't at all surprising. Fyre Fest organizers apparently promised customs that they'd pay approximately $175,000 if the truckloads of Evian were released. In the end, however, no one ever ended up paying the officer, and King says he's since retired.
Andy King has seen all of your FYRE Fest memes — and he loves them! pic.twitter.com/mCNgDoHpjW

— Netflix (@netflix) January 29, 2019
As horrific as the whole situation is, at least King's newfound fame as a living meme has been "great for business," even if he initially didn't want his jaw-dropping story to be included in Netflix's documentary, Fyre.