Anya Taylor-Joy Talks About Split's Ending
Split's Anya Taylor-Joy Explains Why the Shocking Final Scene Is "Such an Electric Moment"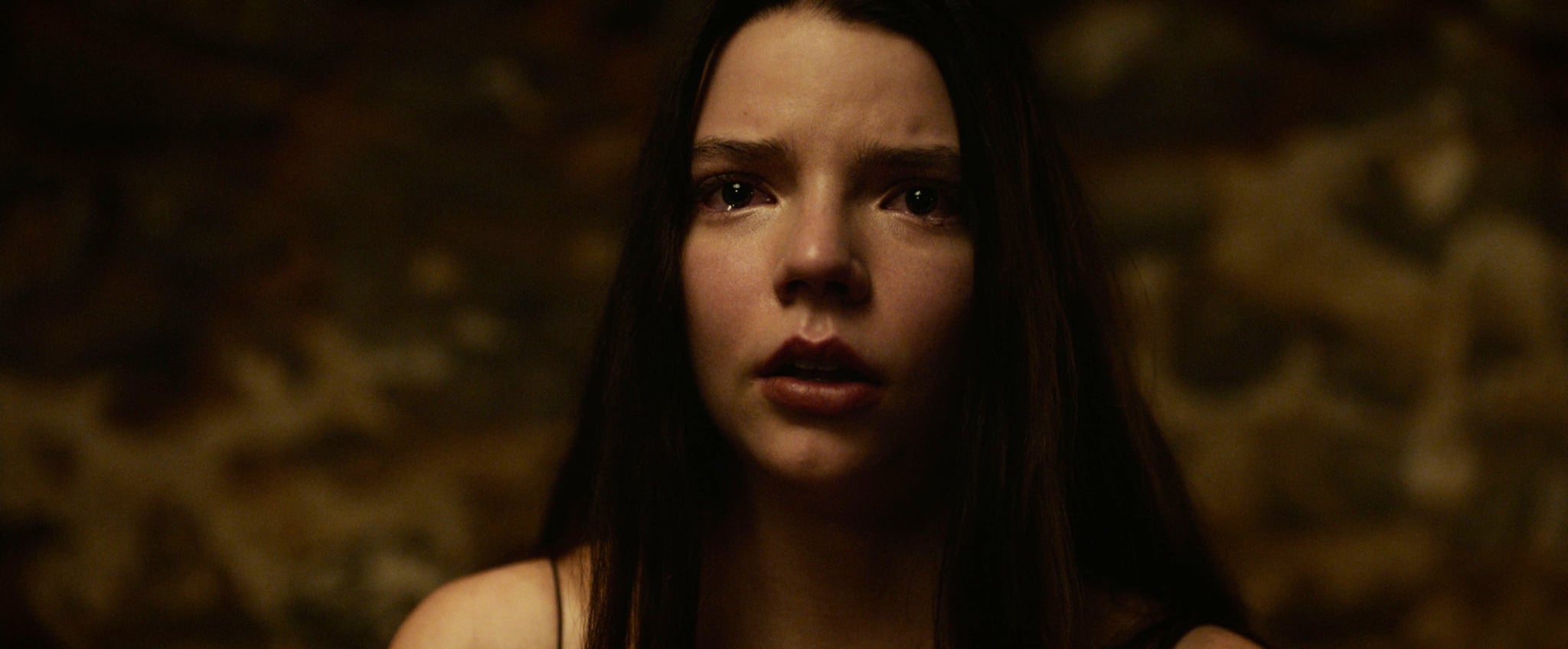 Spoilers for the end of Split below!
If there's one movie that people are going to be talking about over the next few days, it's Split. Among the many disturbing twists and turns in M. Night Shyamalan's latest horror film, the very last scene of the movie will no doubt be a point of extreme surprise for plenty of audience members (it definitely was for us). The film follows three teen girls (Anya Taylor-Joy, Haley Lu Richardson, and Jessica Sula) who are abducted by Kevin (James McAvoy), a man with dissociative identity disorder struggling to keep all 23 of his extremely different personalities in check. At the end of the movie, it's revealed that the events that occur in Split are actually happening in the same universe as Shyamalan's 2000 film, Unbreakable.
Once we recovered from shock, we immediately hopped on the phone with Taylor-Joy, who shines as the film's smart, empathetic, and badass heroine. Although she didn't want to go into specifics about the last scene, which has left multiple movie theater audiences in hysterics, she was happy to discuss the insane reactions to it that she's seen thus far. "Every screening I've been at, the reception is just unbelievable. It's genuinely an electric moment," she told us. "M. Night and I were at the premiere yesterday and we just sort of locked eyes and just laughed. It's brilliant and beautiful how connected people are to his work. It's fascinating because you watch the movie thinking it's one genre, and then you get to the end and realize it's another genre completely. It's really, really exciting watching people react to it." We have to agree.