Will Arie Be on Becca's Season of The Bachelorette?
Becca Reveals Her Last-Ever Conversation With Arie Will Be Televised on The Bachelorette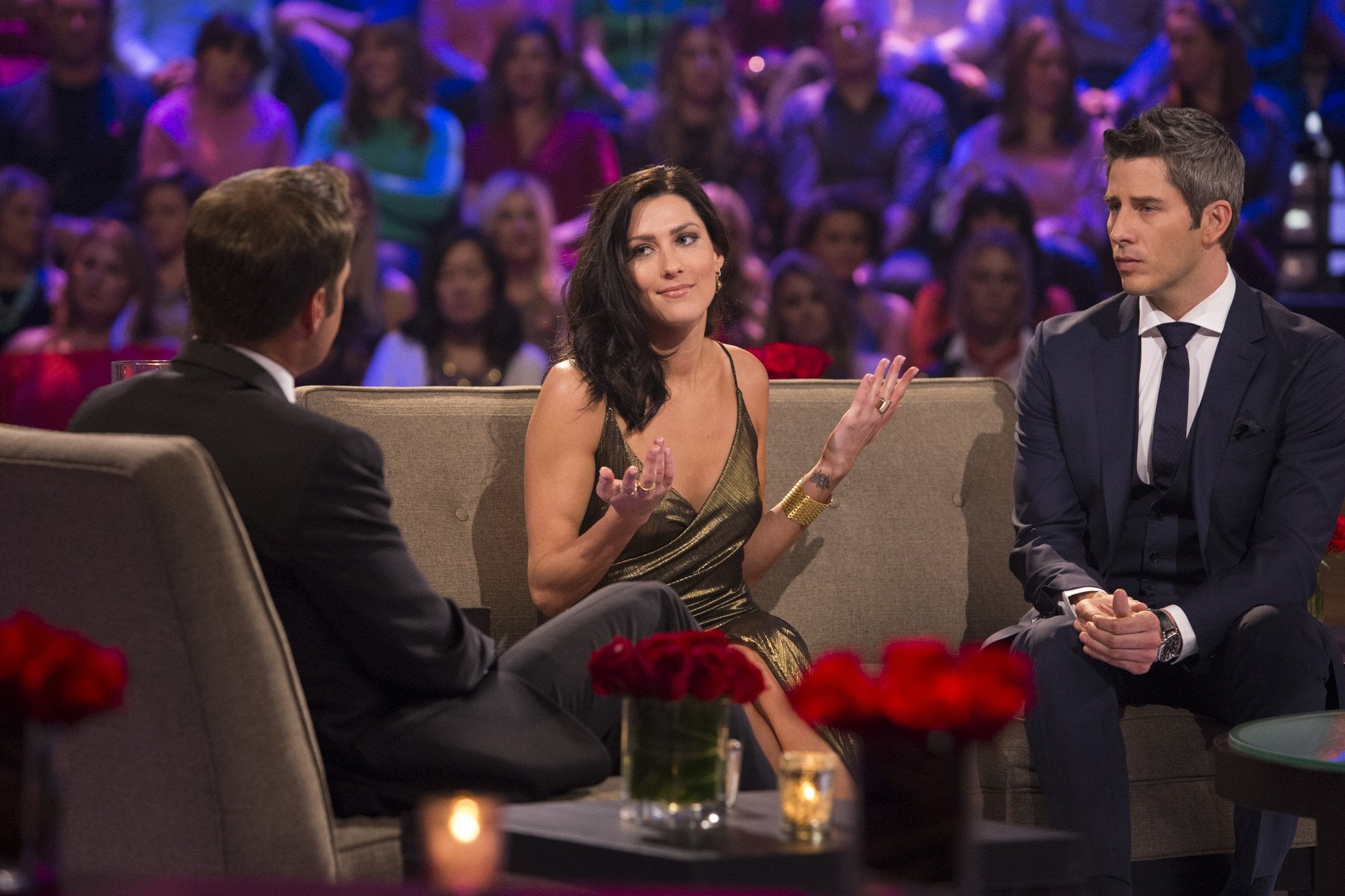 Let me just get this out of the way right now: if my fiancé blindsided me with a breakup on live television during what was supposed to be a romantic getaway, I would probably never speak to said fiancé again. Fortunately I'm not the new star of The Bachelorette — the radiant, forgiving Becca Kufrin is. And according to a new interview with the reality star, she's going to have yet another on-air conversation with the man who jilted her: former Bachelor Arie Luyendyk Jr. Is Becca vying for sainthood, or what?
During a recent interview with ET, Becca revealed that both she and Bachelor Nation will get a final note of closure on her and Arie's breakup when they sit down to chat things out during season 14 of The Bachelorette.
"He will show up, yes," she said. "We do have a conversation and you'll just have to see that unfold. At that point it wasn't emotional, it was just two adults sitting down, wishing each other the best and talking through our experiences. That was our last conversation we've had. I knew that would probably be the last time we had a conversation, and I wish him and Lauren [Burnham] the best."
In an interview with GQ, Arie slammed the editing in his season of The Bachelor, saying both our perception of runner-up Lauren — who he dumped Becca for — and the infamous breakup aren't true to life. Although it seems Becca has (miraculously) been able to keep things civil with Arie, she does dispute his claim. "His actions were his own," she explained. "I don't think production really had a hand in how long he stayed or didn't stay. I explicitly said 'leave' and 'get out,' and he could have if he wanted to. He's a grown adult."
Between Becca's chat with Arie, a contestant going to the hospital with a serious injury, and Garrett Yrigoyen's social media debacle, this is truly shaping up to be one of the most dramatic seasons yet.