Is Betty Related to Sabrina on Riverdale?
Is Betty Cooper Secretly Related to Sabrina Spellman? The Evidence Is Chilling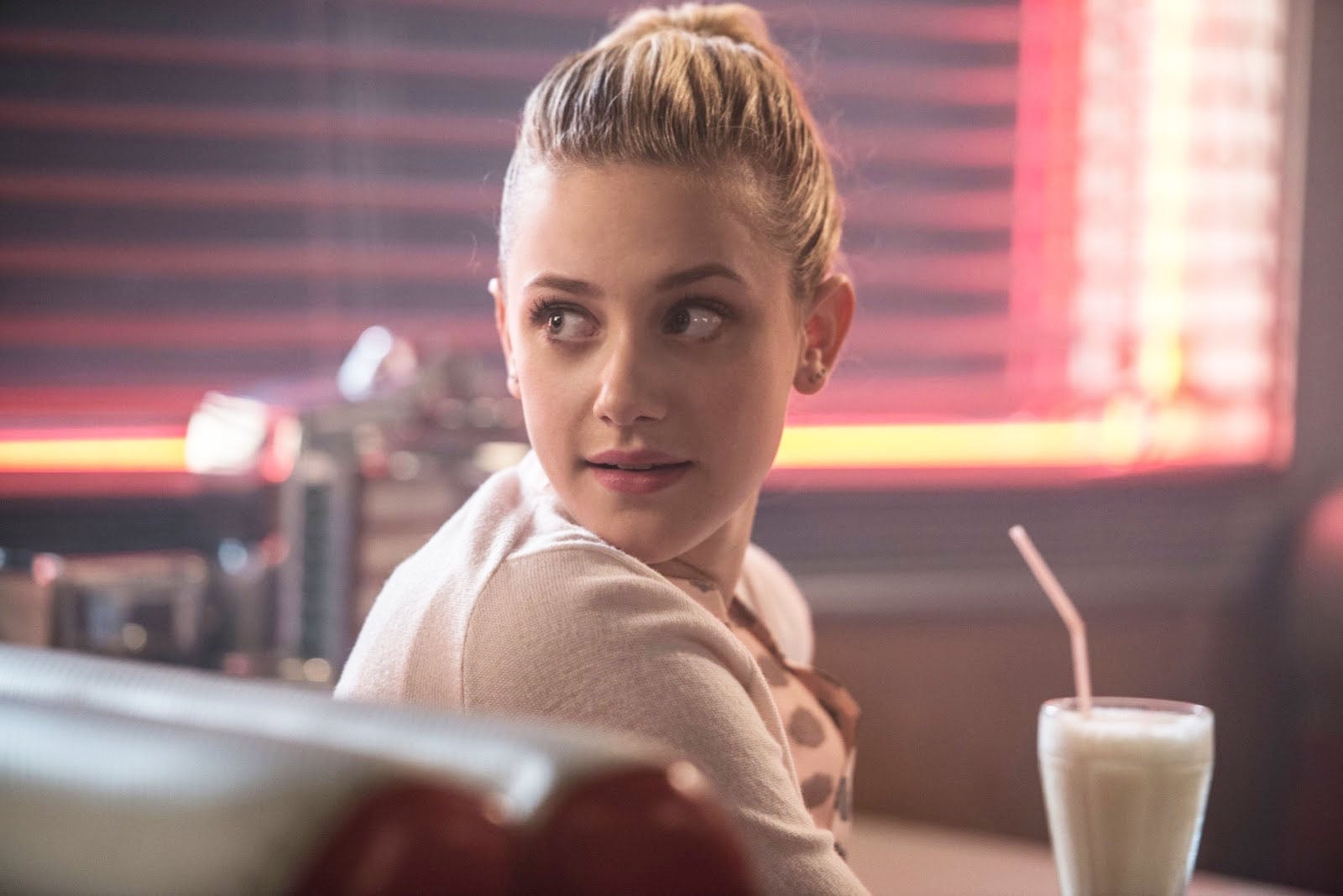 The Archie Comics universe is about to get a little more complicated. This October, Roberto Aguirre-Sacasa will be putting his spin on comic book series, Chilling Adventures of Sabrina. While the show was originally going to be on The CW, alongside Aguirre-Sacasa's other Archie Comics series Riverdale, it has since found a new home at Netflix. Even though Sabrina Spellman probably won't be mingling with Archie and the gang anytime soon, that doesn't mean they aren't connected in some way. After all, the teenage witch does live on the other side of Sweetwater River where Jason Blossom was murdered.
In fact, some fans believe there are already witches living in Riverdale. Yes, you heard us right. While the Blossom family has often been referred to as "evil incarnate" by Alice Cooper, what if she's actually the direct descendant of the Spellman coven instead?
Not only does Mrs. Cooper often use words like "brew" and "witching hour" in everyday conversation, but she seems to be hiding some dark secrets. Not to mention, the creepy cult she joins with Polly in season three looks a lot like Sabrina's coven. And what about that haunting Chilling Adventures of Sabrina trailer? The birthday cake scene reminds us a lot of the Riverdale scene when Betty sang Jughead "happy birthday" during season one. Even he said it was "haunting."
What if Alice is actually related to the Spellman family, but decided to go against her witch heritage when she was younger? That could explain why she fled the south side to create a new "picture-perfect" lifestyle with Hal after high school. And if Alice Cooper is a Spellman, that means Betty and Polly are also related to Sabrina. Could this be the way the two shows connect once and for all? Riverdale is conveniently premiering two weeks before Chilling Adventures of Sabrina, so we'll just have to wait to find out.