Bill Skarsgard Talking About Pennywise in the It Remake
The New Pennywise From It Is So Scary, He's Making Children Cry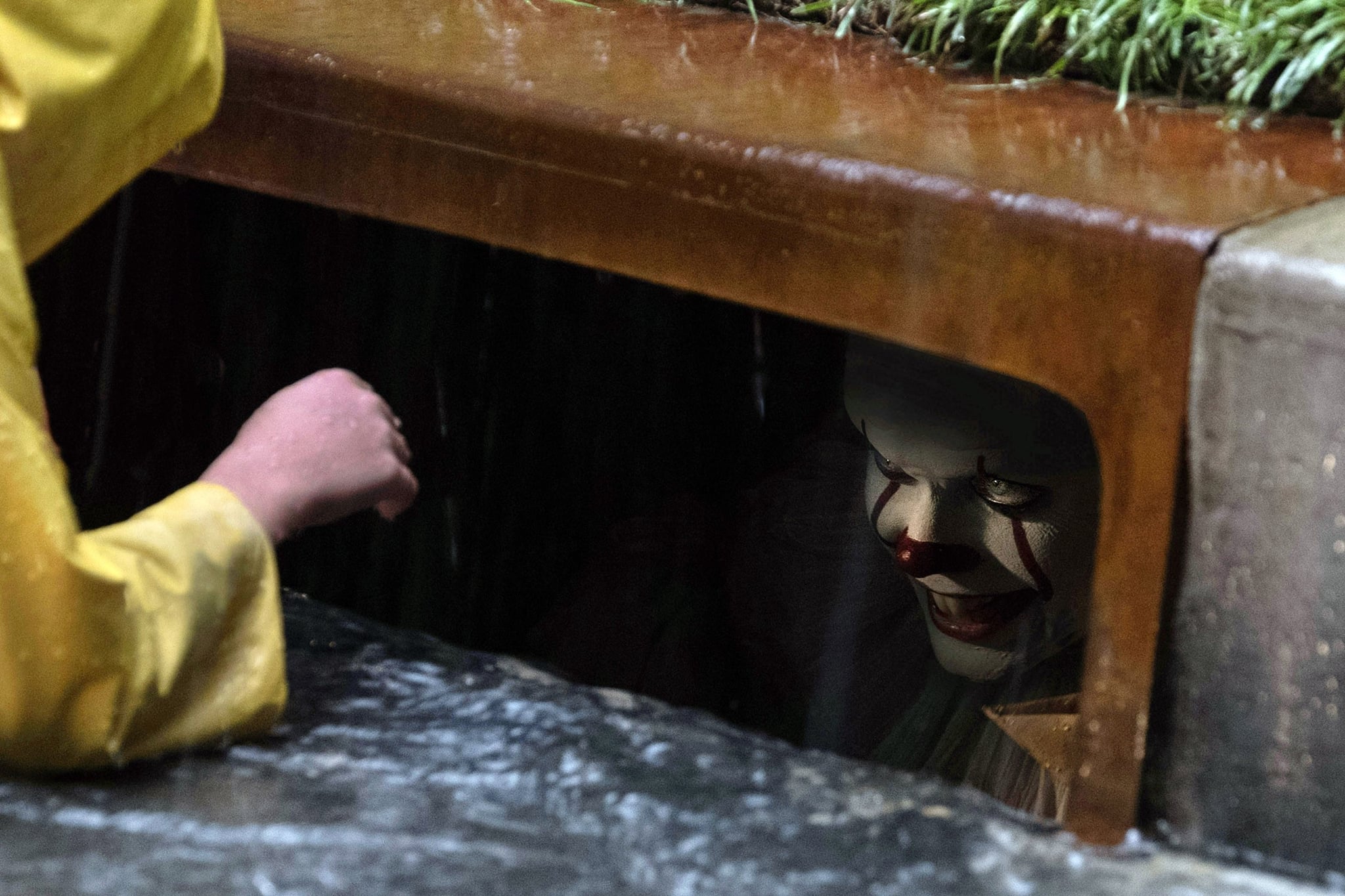 The long-awaited It remake finally hits theaters this Friday, which means we all should cherish these last few precious nights of restful sleep. If you have any lingering doubts that the new and updated Pennywise will traumatize you, allow us to present this unsettling behind-the-scenes story from Bill Skarsgard, the actor who plays the monster.
Back in June, Skarsgard participated in a feature with Interview Magazine in which he was interviewed by his quite famous brother Alexander Skarsgard. While there's plenty of fun sibling banter to enjoy throughout the chat, we're going to cut straight to the horror. Near the end of the interview, the brothers inevitably talk about the newest iteration of It. Alexander Skarsgard asks, "Does it feel good knowing that kids around the world for decades to come will have nightmares about you?" In his response, the other Skarsgard shares a story about his time on set. As it turns out, he tried not to break character while around the children . . . but eventually had to cave when things got a little too real.
"On set, I wasn't very friendly or goofy. I tried to maintain some sort of weirdness about the character, at least when I was in all the makeup. At one point, they set up this entire scene, and these kids come in, and none of them have seen me yet. Their parents have brought them in, these little extras, right? And then I come out as Pennywise, and these kids — young, normal kids — I saw the reaction that they had. Some of them were really intrigued, but some couldn't look at me, and some were shaking. This one kid started crying. He started to cry and the director yelled, 'Action!' And when they say 'action,' I am completely in character. So some of these kids got terrified and started to cry in the middle of the take, and then I realized, 'Holy sh*t. What am I doing? What is this? This is horrible' . . . then we cut, and obviously I was all, 'Hey, I'm sorry. This is pretend.'"
I mean, if children were crying on set — actress Sophia Lillis, who plays Beverly Marsh, said it's "not scary considering there are so many people around" — we can't even begin to imagine how terrifying everything will be on the big screen. And if you happen to be afraid of clowns, I'm sorry to say you might be especially doomed. You can always just keep your head down and avoid everything It-related until the hype dies down. Oh, and you might want to skip that clowns-only screening at the Alamo Drafthouse as well.