Is Billy's Mullet Real on Stranger Things?
Billy's Mullet Is the Biggest Breakout Star of Stranger Things Season 2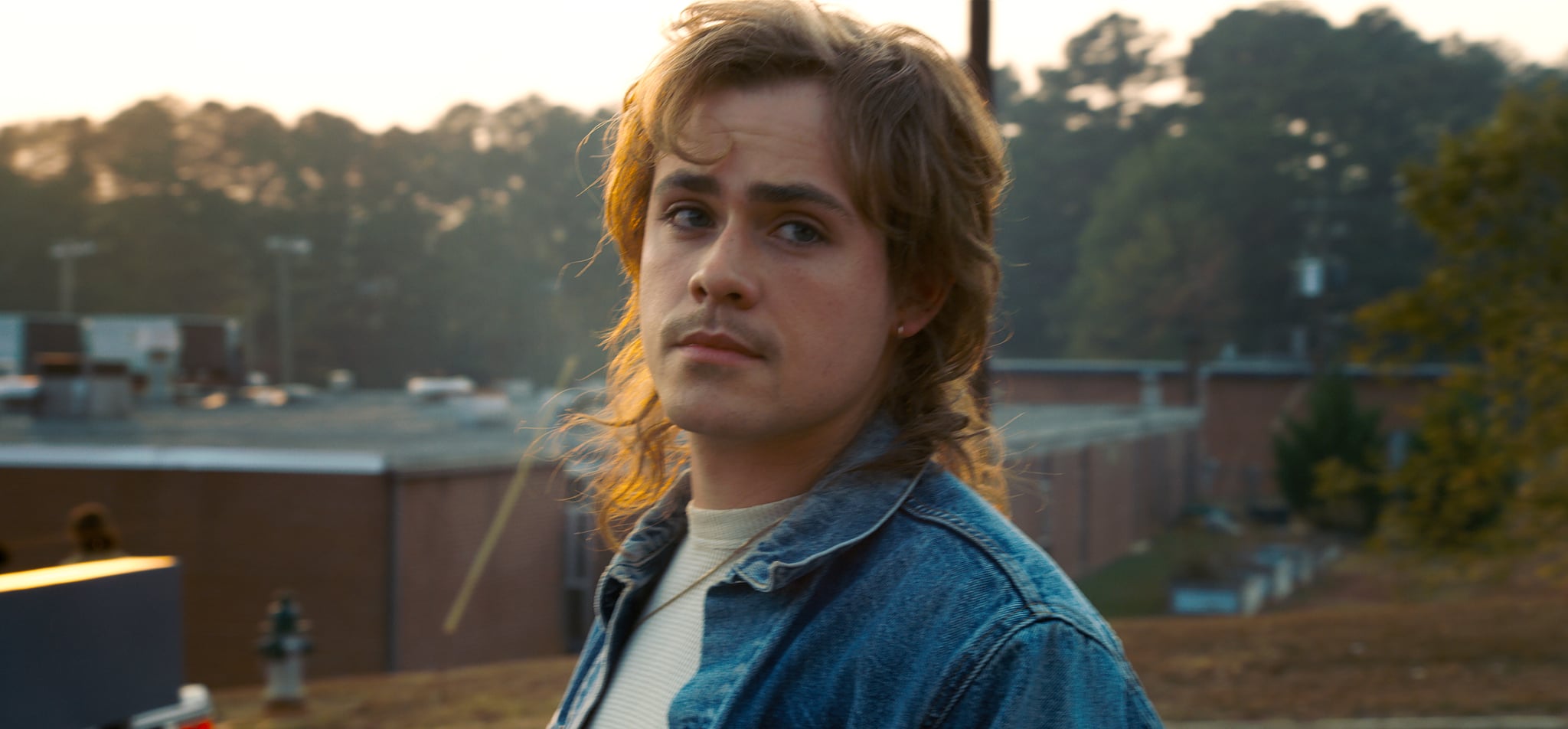 Stranger Things is back. A hush has fallen over the town of Hawkins, and no one is talking about what happened last year to Will Byers. A new and even scarier monster looms somewhere in the dark corners of reality. Even Eleven, our telekinetic queen, is surreptitiously out there somewhere, having narrowly escaped the madness of the Upside Down. And somewhere, far off in the distance, a new character named Billy approaches, with his glorious mullet billowing in the wind.
If you're low-key obsessed with Billy and his daring hairstyle in the epic second installment of Stranger Things, know that you're not alone. I'm right there with you. Part of the obsession, I'm sure, stems from the fact that the character of Billy is portrayed by the beautiful Dacre Montgomery. Maybe there's also something to the fact that he accentuates his mullet with a fierce denim jacket and the tightest jeans I've ever seen in my entire life. Regardless of the reasons behind my fascination, I feel it's my obligation to acknowledge it. The mullet is a scene-stealer; every time it's on screen, you can't help but watch its alluring and daring character choices.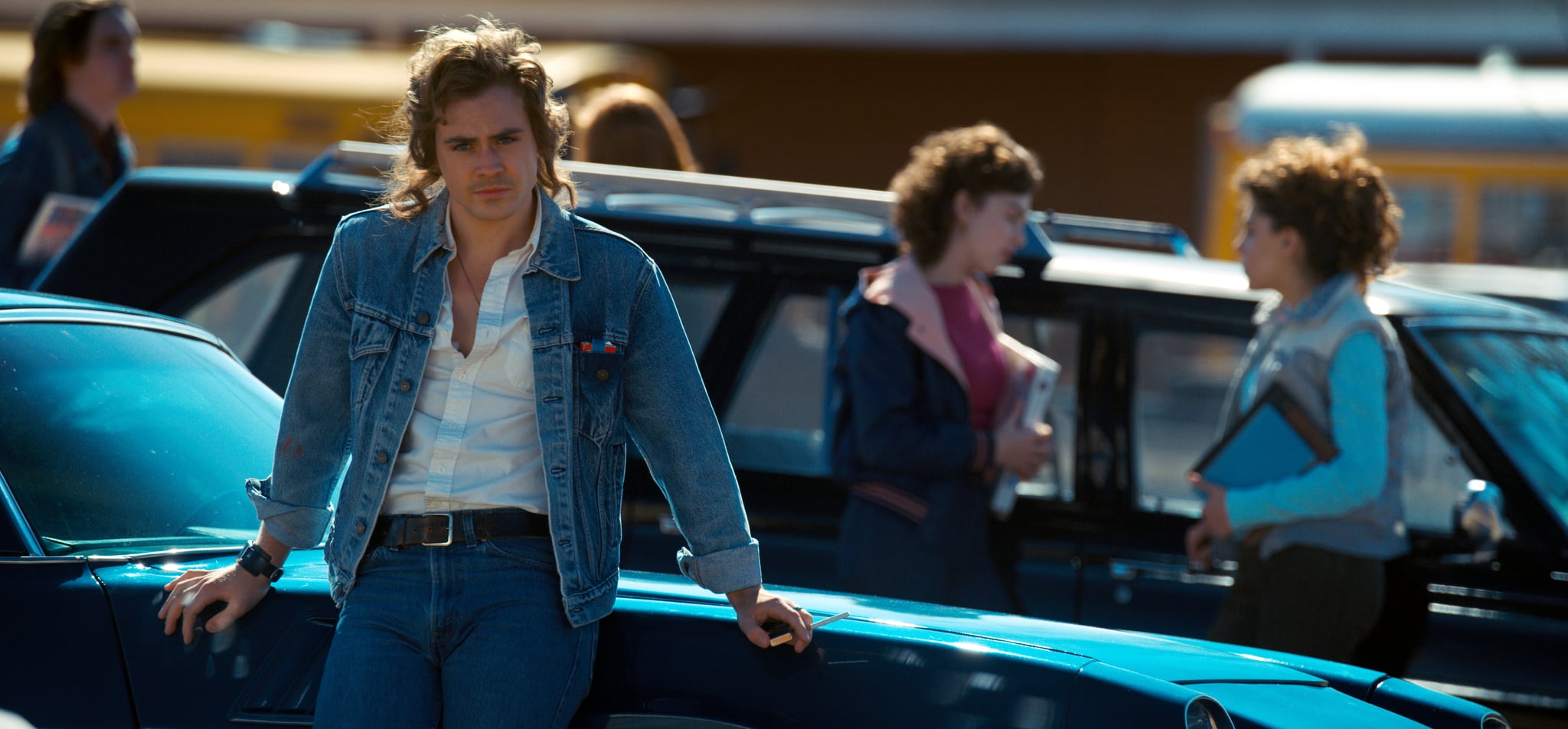 Perhaps the most shocking aspect of this whole situation is that the mullet isn't even real, despite its convincing appearance! We joined a round-table interview with Montgomery ahead of the season's release, and Montgomery confirmed what we dreaded might be true. "It's a wig," he admitted. "I can only dream of growing beautiful locks like [Joe Keery]. . . . A lot of the crew didn't even realize that it was not my hair on the sides." Damn. Damn it all.
When it comes to Keery, who plays lovable lug Steve Harrington on the show, it's clear the actor's own magnificent coif has some competition. Keery also happened to be present at the round-table interview in question where Montgomery dropped the "mullet wig" bombshell. One journalist asked him if he felt threatened by the glorious hairpiece's arrival in Hawkins. "Oh, every day," he admitted, dejectedly. We're right there with you, man. Billy's mullet is something to be feared as much as it is admired.
If you haven't yet witnessed one of the best performances of 2017, season two of Stranger Things is streaming now on Netflix.