Brett Gray Interview About Jamal and On My Block Season 2
Brett Gray Reveals What He Liked Most About On My Block Season 2 — and It's Not the Gnomes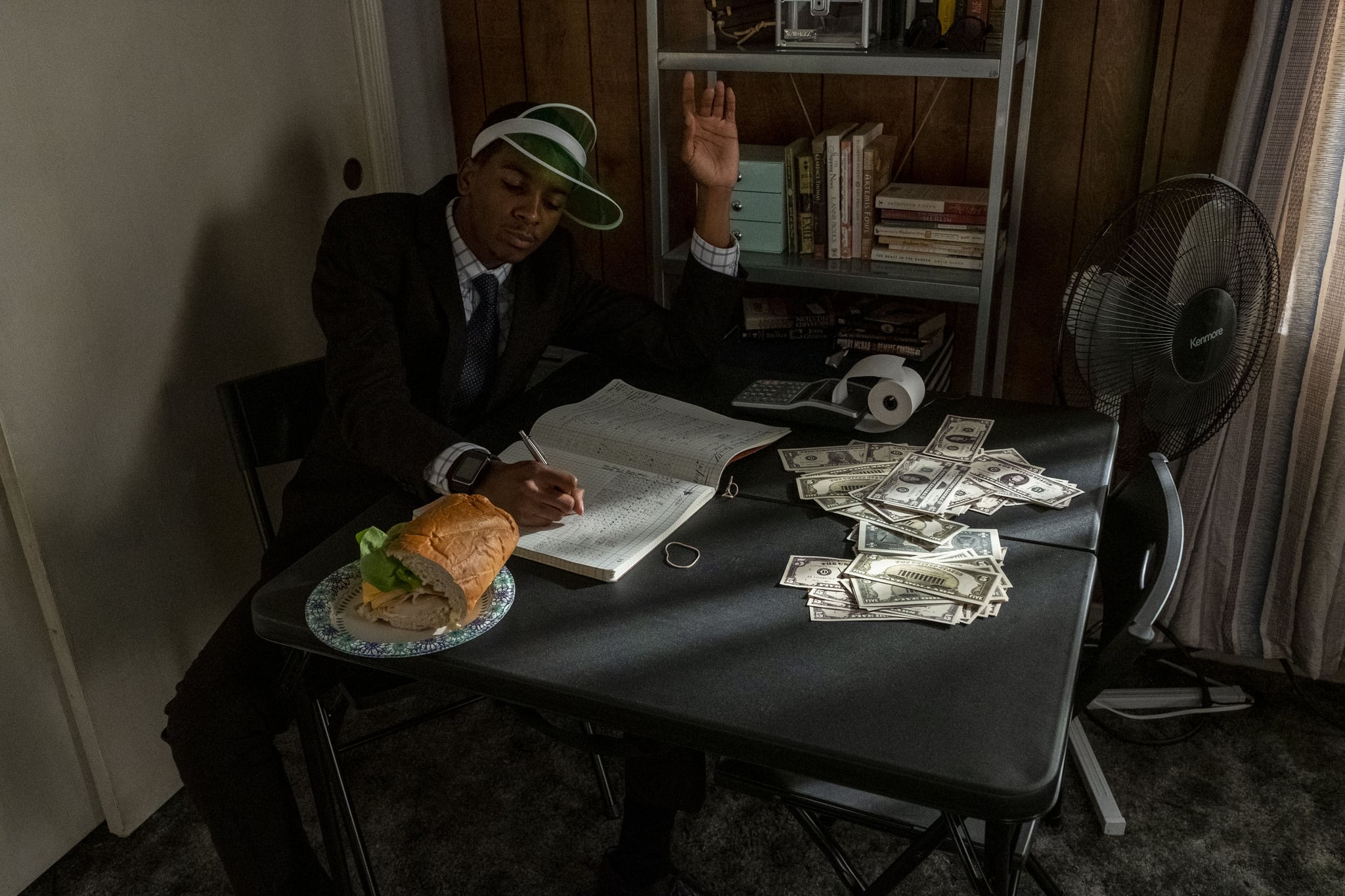 On My Block recently released its 10-episode second season, and the Netflix dramedy definitely doesn't hold back. Similar to its first season, the new episodes follow four high school friends — Jamal (Brett Gray), Ruby (Jason Genao), Monse (Sierra Capri), and Cesar (Diego Tinoco) — and touch on the harsh realities of growing up in a rough inner city surrounded by gang violence. But that doesn't mean it's all doom and gloom.
"The show got kind of dark, so I'm excited for fans to see sort of the original tone creep its way back in," Gray admitted when I recently got the chance to chat with him about season two. "The gang is back together. We're all claiming the money. There's some fun stuff!"
True, much of the first season was full of levity before the dark season one cliffhanger that ends with Ruby and Olivia's (Ronni Hawk) lives hanging in the balance. Gray's Jamal had been a source of laughter throughout season one, and he remains so in the second season. Some of the most outrageously funny scenes are thanks to Jamal's shenanigans with his newly discovered Roller World Money and his odd nemesis, Chivo (Emilio Rivera).
"I do so many crazy wild things. I don't even know what my favorite is," the 22-year-old actor confessed. But what he does know is that he enjoyed working out the new dynamics among the group this season.
"I think second seasons are always a really good opportunity to open up the world, and I think that's what they've done. I love getting to see our characters interact with other characters that we'd normally interact with, but in a deeper way," he added. "Jamal gets pretty close to Cesar this new season, so it's cool having more scenes with Diego and learning more about what makes his character tick. I mean, we all know each other's storylines and we've seen the show. But every time I'm watching, I'm like, 'Oh. Monse did that? Oh. Did Cesar do that? Oh, wait a minute!' I don't remember their scenes and I wasn't there when they filmed them, so it's cool to get to actually see where both of our characters meet."
"I think it makes Jamal feel better that he gets to fight for these things."
One particular result of Jamal and Cesar's closeness is that Jamal gets involved in the more dangerous dalliances of the squad. Most of his adventures in season one were focused on finding the Roller World Money (which he did with his bare hands), while Monse and Ruby were exposed to the tragic consequences of Cesar's gang affiliation. In this season, Jamal actively takes a role in Cesar's continued troubles with the Santos and Prophet$, a development that really pleased Gray.
"I think I really like my scenes with Cesar this season. I think it's really cool to see Jamal sort of have a little taste of the more serious side of Freeridge," he said when questioned about his character's desire to help Cesar. "Jamal's pretty relentless when it comes to his friends, but also, a little selfishly, I think it makes Jamal feel better that he gets to fight for these things. And he finally found the money and finally did something right. And they finally need him. And he's finally getting — even if it's not because they just love him so much, even if it's just to claim the money — his friends are around and they respect him. And so I think for him, [helping Cesar] is equally a personal struggle, and like, 'I want to help my friend.'"
However, when it comes to what Gray hopes to see for Jamal in the future, it's a much more simple life than running after gangs and cleaning dirty money. "I want to see Jamal live his best life in [a potential] season three. I want to see him with a little girlfriend. I want to see him living all his money dreams," he added. "I want to see a little bit more of his family life because I just think that the mom and dad are so funny, too. I would love to see the world open up even more for all of us, I think, too."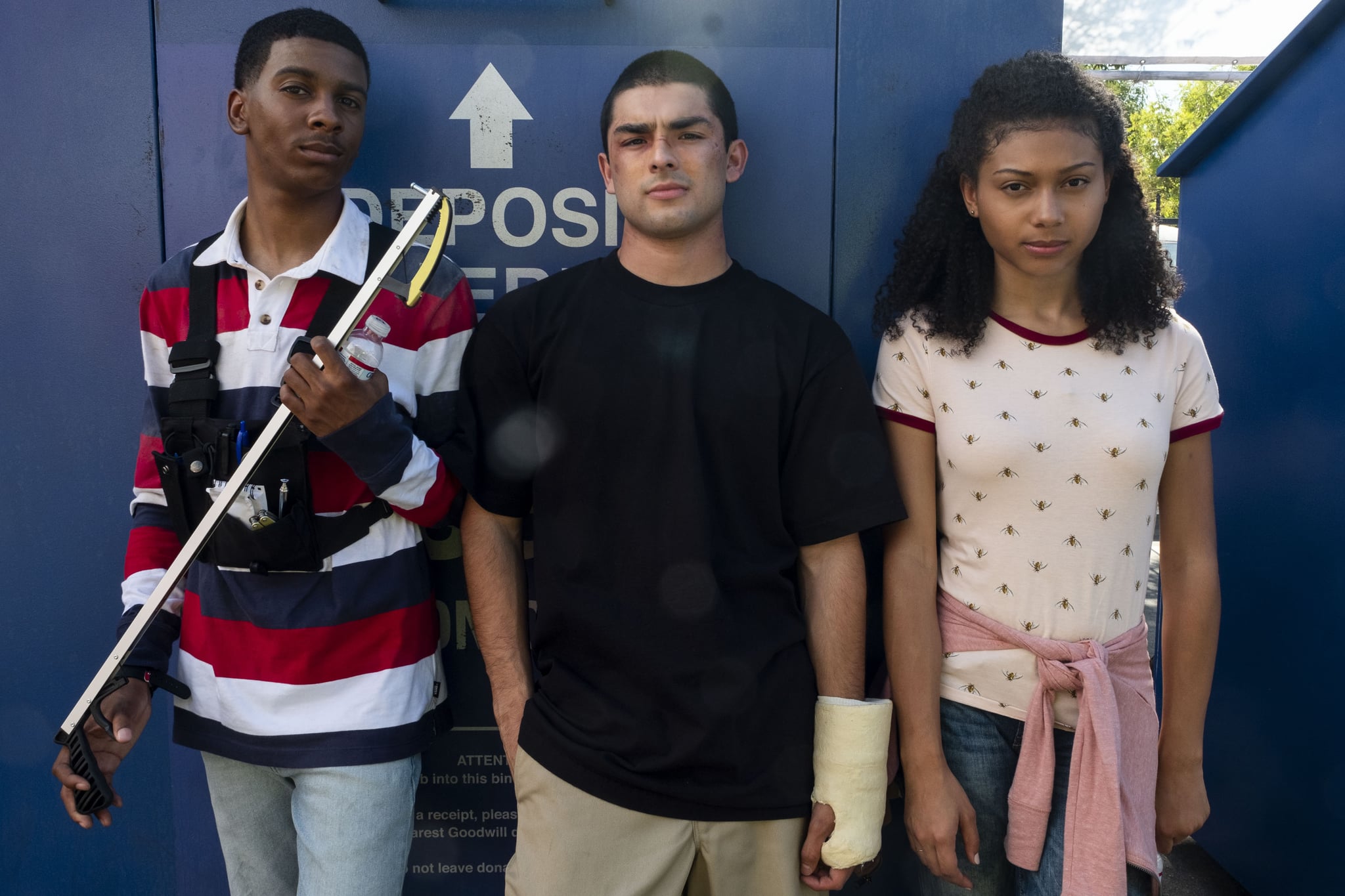 A world beyond Freeridge? We can't imagine the squad leaving their families behind, even though Monse seems fit to do so in the season two finale. (But that doesn't turn out so well, anyway.) It's the squad's strong sense of community and chosen family that makes On My Block's story so relatable and touching for viewers. It's definitely one of the reasons they keep coming back. And though Gray says he doesn't really see the fan fervor in his day-to-day life, he believes the series is a "secret weapon" that draws people in with its ever-changing spirit.
"I think the secret with On My Block is the tone of the show. Because you never know what could happen. One scene could be hilarious, and the next scene could be heartbreaking, and the next scene provoking," he said. "I just think there's such a connection with life on On My Block. Sometimes we want to see the fun of life, as well as what we go through normally. That's why I think [the show] is really important."