Debra Messing Interview About Dirty Dancing April 2017
There's Going to Be 1 Huge Difference Between the Original Dirty Dancing and the Reboot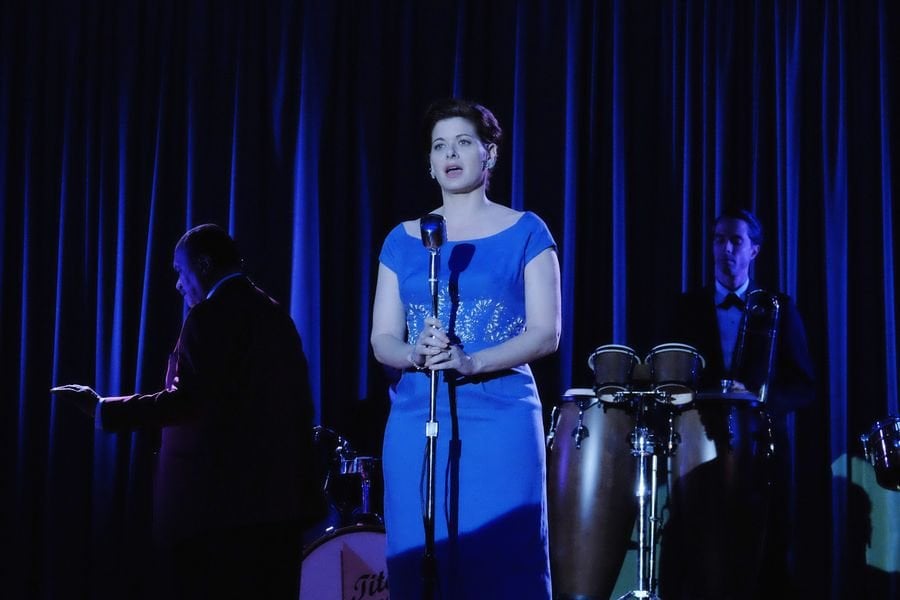 For a lot of diehard movie and TV show fans, just hearing the word "reboot" can induce a justified amount of panic. What if they ruin a beloved character? What if they don't get the story right?! We have no doubt that plenty of Dirty Dancing fans are currently having these exact fears about ABC's upcoming TV reimagining of the 1987 classic, but after speaking with one of its stars, we have a good feeling the revival will do Baby and Johnny justice.
We recently sat down with Debra Messing — who plays Baby's mom, Marjorie Houseman — to discuss her exciting new partnership with CoolSculpting, and she was more than happy to squash any potential worries about the remake. "For people who love the original, and I'm included, the thing that made me really happy when I read the script was that all the music that you love, the big dance numbers, and the lift, is all there," she said. "It feels like you're revisiting something that was very beloved."
The dance numbers that made the original so memorable will no doubt be even more spectacular thanks to a little help from Andy Blankenbuehler, who recently picked up a Tony Award for his work on Hamilton. Messing couldn't help but sing his praises, and when we asked what it was like to film the iconic final dance scene, her eyes instantly lit up. "The last dance sequence is just packed with people and dancers," she said. "The dancing is extraordinary. We all danced and we all sang, so it was all so celebratory to be in that room together and to root on Abby [Breslin] for the big lift."
It's obvious from the recently released photos that the revival is going to be nostalgia overload for any fan of the first film, but Messing let slip that the writers decided to go in a very different direction when it comes to Baby and Johnny's relationship. "It's an event film, which means it's longer than the original. There's more meat to the characters in the family," she revealed. "My character, Marjorie Houseman, was not a fleshed-out character in the original. This time around, that's different. You learn more about her relationship with her husband, and the dynamics within the family. It's also got its own spin. You're going to find out what happened to Baby and Johnny after that Summer, which has never been done before."
Will Johnny and Baby live happily ever after? We'd like to think so, but we won't know for sure until the TV version premieres on May 24.