Did Fred Die on Riverdale?
Riverdale's Big Twist Could Send Archie Down a Dark Path Next Season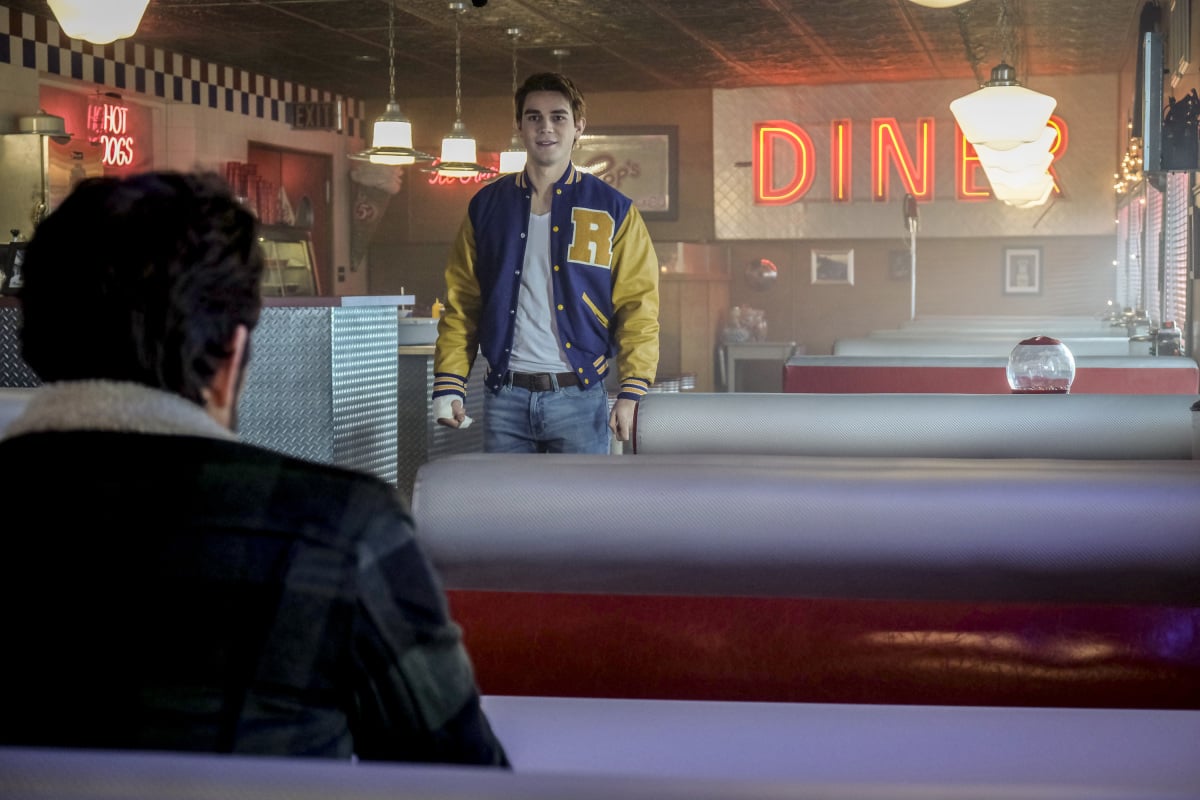 Riverdale teased a big season one finale, and the episode certainly didn't disappoint. While the series didn't suddenly become supernatural like we initially thought it would, it definitely left us on the edge of our seats with a major cliffhanger. In the final moments of the episode, Archie is on top of the world. His music career is looking up, his relationship with Veronica is blossoming, it seems like nothing could go wrong . . . until a masked gunman comes into Pop's and shoots his dad. As Archie watches his father slowly bleed out on the floor, we're left to wonder, does Fred actually die?
While showrunner Roberto Aguirre-Sacasa is staying pretty tight-lipped about the fate of Mr. Andrews, he did reveal that this event will be a major turning point for Archie next season. "This is sort of the biggest thing to happen in Archie's life," he told The Hollywood Reporter. "It's like the moment when Bruce Wayne sees his parents gunned down in Crime Alley or when Peter Parker learns that that his Uncle Ben was murdered by a burglar." Wait, both of those examples are of characters who die. What is he getting at? While this season was all about who killed Jason, it seems next season's theme will be who shot Fred. Our money is on Hiram Lodge.