Does Beyoncé Have an EGOT?
Has Beyoncé Attained EGOT Status Yet? No — Not Yet, That Is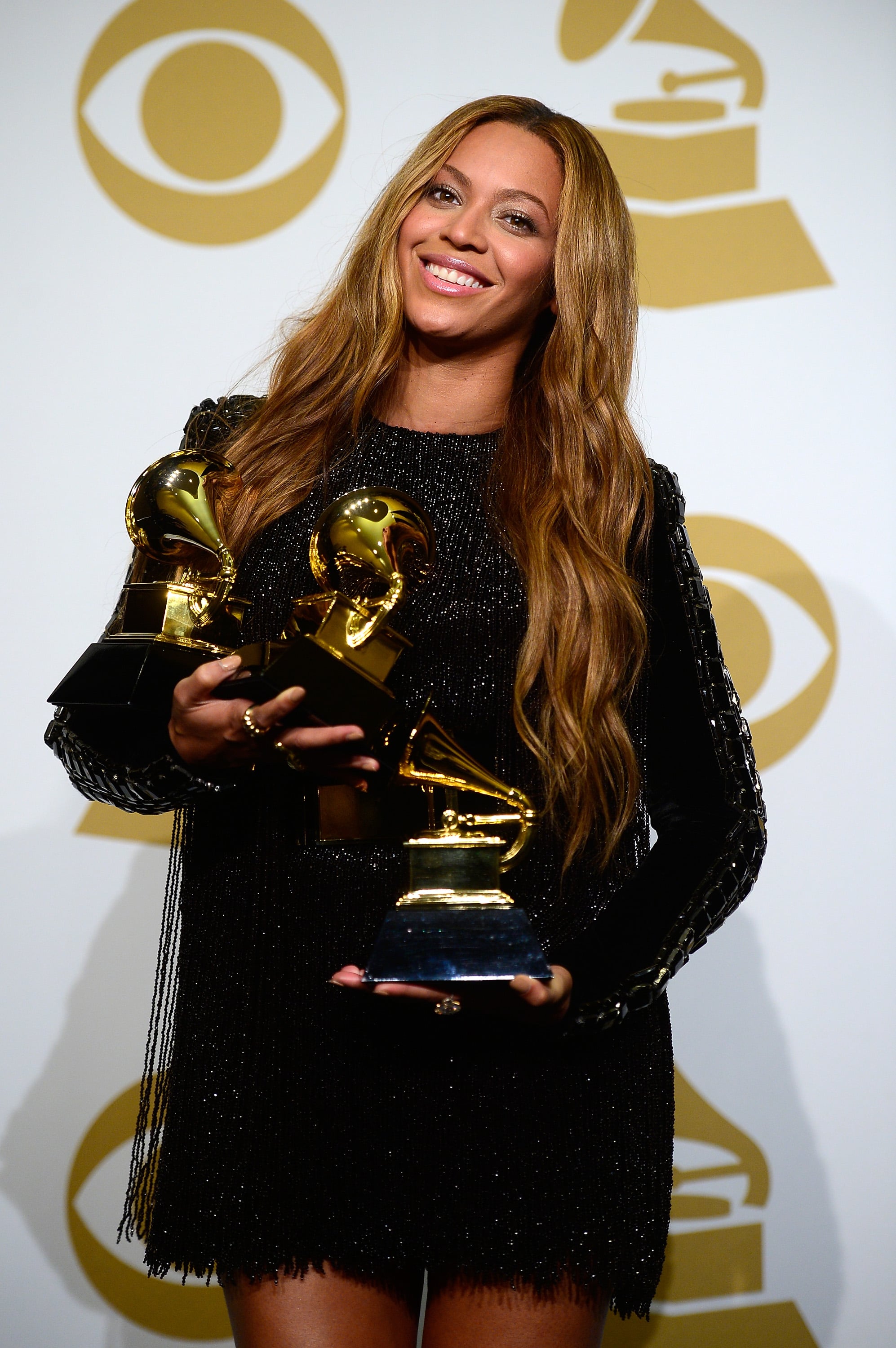 If there was ever any doubt, it's become increasingly clear that Beyoncé will attain EGOT status in her lifetime. Nominations for the 2019 Emmy Awards were just announced, and the 37-year-old pop culture force earned six nominations for Homecoming: A Film by Beyoncé, which chronicled her history-making 2018 Coachella performance. With several Grammys already in her possession — 23, to be exact — Beyoncé is now closer to joining the 13 esteemed individuals who've won an Emmy, Grammy, Oscar, and Tony. Let's break down why.
With so many nominations, it's pretty likely Homecoming will score Beyoncé her Emmy. The Netflix concert film is nominated for outstanding prerecorded variety special, outstanding music direction, outstanding directing for a variety special, outstanding writing for a variety special, outstanding production design for a variety special, and outstanding costumes for variety, nonfiction, or reality programming. However, this isn't the first time Beyoncé has been nominated at the award show. She previously received Emmy nominations for her Lemonade visual album, On the Run Tour concert special, and 2013 Super Bowl halftime show.
For the Oscars component, this next award season could be her chance. Though "Listen" from 2006's Dreamgirls was previously nominated for best original song, Beyoncé herself wasn't nominated because the Academy didn't find her songwriting contribution to be significant enough. However, the same cannot be said for Lion King. Not only does she voice Nala, but Beyoncé also produced The Lion King: The Gift, a forthcoming curated album inspired by the Disney remake. The lead single, "Spirit," also has best original song written all over it. After last year's buzzed-about performance from Lady Gaga and Bradley Cooper, how could the Oscars pass up on Beyoncé?
The Tony Awards are trickier, though, as Beyoncé has yet to appear in a play or musical. Still, we have a feeling she wouldn't be opposed to taking the stage once she knocks out a few of those other awards. When she does, we — and a lot of other fans — will be eagerly waiting to buy tickets.