Does Beyoncé Have an EGOT?
With a New Oscar Nomination, Beyoncé Is Closer to Being an EGOT Winner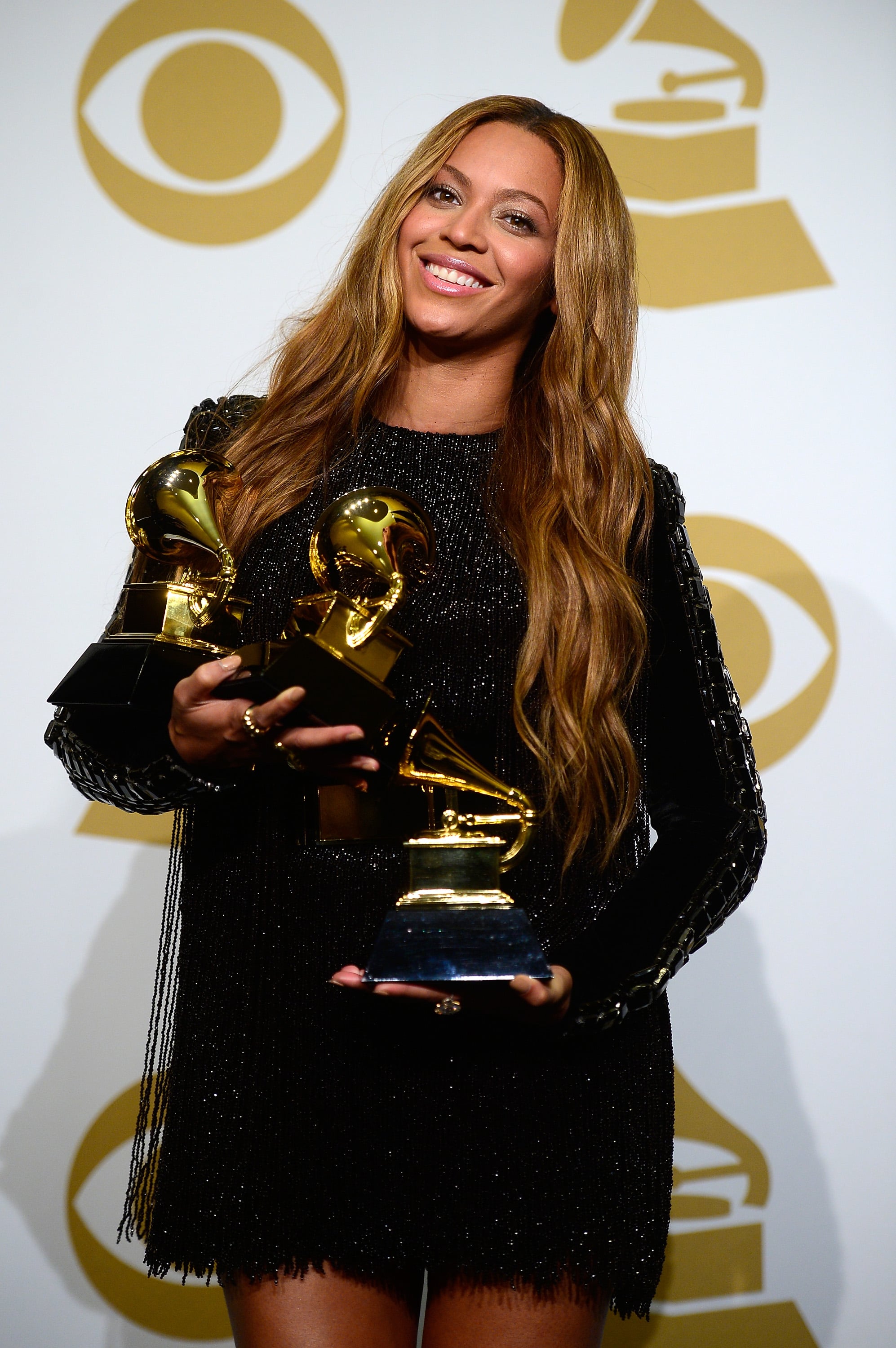 It's becoming increasingly clear that Beyoncé will attain EGOT status in her lifetime. Nominations for the 2022 Oscars were just announced, and the 40-year-old icon picked up a best original song nomination for "Be Alive," which appeared in "King Richard." With several Grammys already in her possession — 28, to be exact — Beyoncé is now closer to joining the 16 esteemed individuals who've won an Emmy, Grammy, Oscar, and Tony. Let's break down why.
Unless the award was to go to Billie Eilish for "No Time to Die," which is a formidable opponent, it's very possible Beyoncé will soon be able to check Oscar off her list. In years prior, Beyoncé's "Spirit" for the 2019 "Lion King" remake was shortlisted by the academy, but didn't make the nominations cut. And while "Listen" from 2006's "Dreamgirls" was previously nominated for best original song, Beyoncé herself wasn't nominated because the Academy didn't find her songwriting contribution to be significant enough.
The Emmy component poses a hurdle: "Homecoming," which chronicled her history-making 2018 Coachella performance, earned six nominations at the 2019 Emmys, including for outstanding prerecorded variety special, but it unfortunately didn't end up winning any. Beyoncé previously received Emmy nominations for her "Lemonade" visual album, "On the Run Tour" concert special, and 2013 Super Bowl halftime show.
The Tony Awards are also tricky, as Beyoncé has yet to appear in a play or musical. Still, we have a feeling she wouldn't be opposed to taking the stage once she knocks out a few of those other awards. When she does, we — and a lot of other fans — will be eagerly waiting to buy tickets. In the meantime, tune in to the 2022 Oscars on March 27 to see if Beyoncé surpasses another career milestone.