Does Blanca Get Deported on Orange Is the New Black?
Blanca's Final Scene on Orange Is the New Black Will Leave You With All the Feels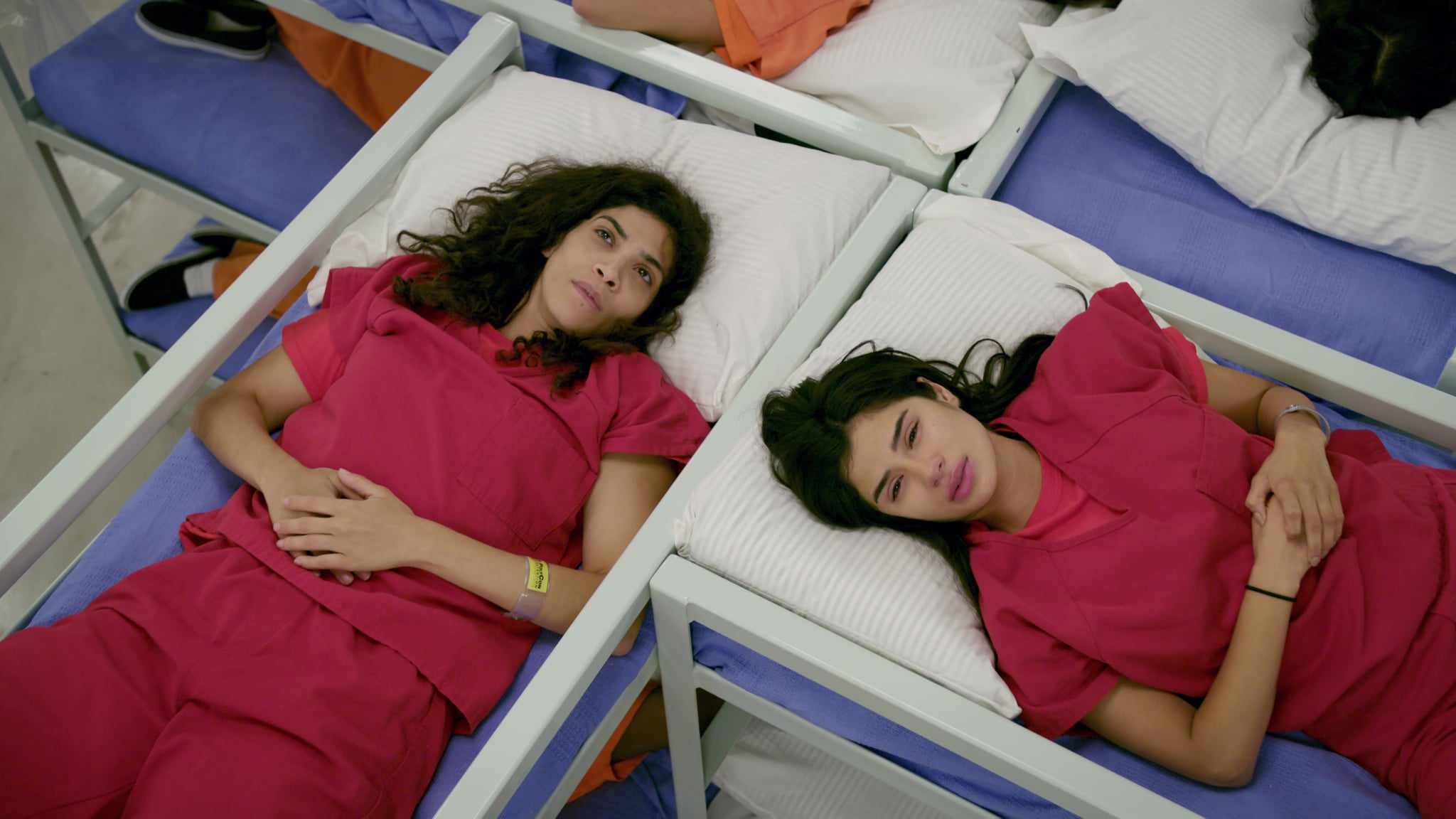 Warning: Spoilers ahead for the series finale of Orange Is the New Black.
Immigration is a heavy topic tackled in the latest season of Orange is the New Black. One of its original characters, Blanca Flores (Laura Gómez), in particular, finds herself at the center of the deportation scandal. All season long, we watch Blanca's time in the US quickly drift away like sand in an hourglass. Her green card expires, her freedom is at risk, and the love of her life disappears into ICE custody. Let's just say, Blanca's story gives us all the feels.
We start by seeing Blanca in an ICE detention center alongside Maritza (Diane Guerrero). Confusing, because last season we see her walk free, kicking rocks to the Litchfield Penitentiary. We come to find that her freedom came with a price: her immigration status. With the help of her new pal, Karla Córdova (Karina Arroyave), Blanca fights to prove she's unfairly being held in ICE custody. Her former lawyer did her a disservice by not explaining all the details of her plea deal after last season's FBI riot investigation — like losing her green card. Blanca was unaware that her status in the States would be lost if she plead guilty.
By the end of the season, we finally see justice for Blanca. She convinces the immigration court to allow her to stay in the US a little longer to fight her case. She finds a new lawyer who helps her regain her legal citizenship and alas, Blanca is finally free! Her boyfriend, Diablo, on the other hand isn't as lucky.
ICE captures Diablo during a visit with Blanca while she's still in custody. He is eventually deported back to Honduras while Blanca is off fighting the legal system in the US. After proving her case and getting her green card reinstated, she leaves the United States for good to be with Diablo in Honduras. The two finally get the happily ever after we've all been rooting for!