Grey's Anatomy Season 14 Winter Premiere Details
Grey's Anatomy Is Breaking a 300-Episode Tradition For 1 Powerful Reason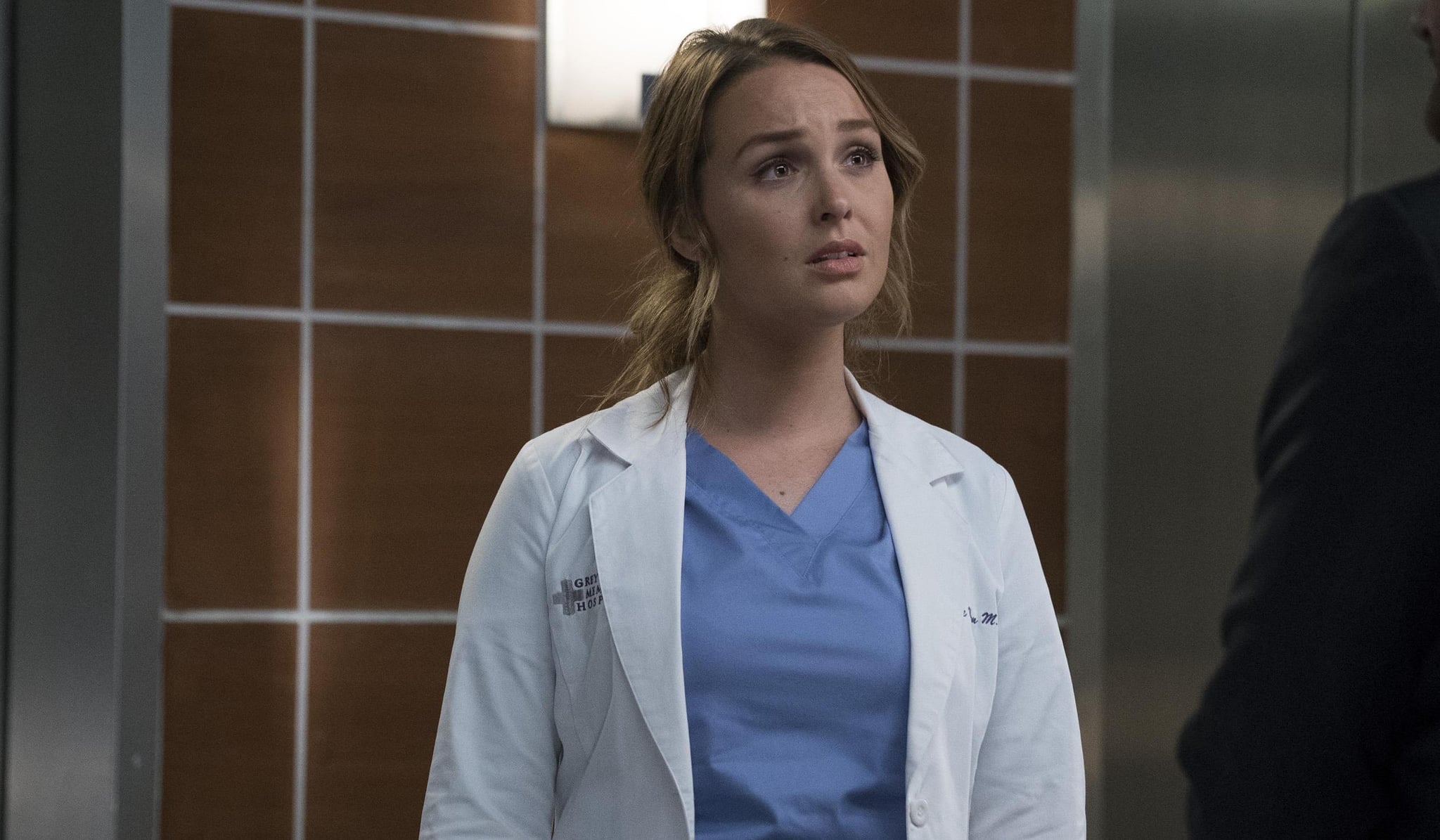 This Thursday, Grey's Anatomy will finally return from its midseason hiatus. If you don't recall, the harrowing Winter finale left us with a brutal cliffhanger: in the final moments, Jo collides with her abusive ex-husband, Paul. This could have huge ramifications: Jo could be in danger, and her reconciliation with Alex could be at risk. For all these reasons, it's clear the show's return will be a tumultuous hour of must-see TV. But there's another reason the latest episode of the drama is a true standout, even by its own standards: for the first time ever, the episode is not named after a song.
Suffice it to say, most passionate Grey's fans know that every episode of the show is named after a song. The Winter premiere was originally titled "Four Seasons in One Day," which is named after a song written by Crowded House. In the time since, though, ABC has changed the official name of the episode to "1-800-799-7233." The show will break a tradition that has lasted more than 300 episodes. Naturally, there's a powerful reason for the change: the phone number is for the National Domestic Abuse Hotline.
Given the context, it's not hard to understand why the change has been made; even the official description for the episode says "Jo finally faces her estranged, abusive husband Paul Stadler." Perhaps even more moving is the story behind the name change. Showrunner Krista Vernoff revealed on Twitter that Giacomo Gianniotti, who plays Andrew DeLuca on the show, is the person who pitched the new title of the episode. So, while it may be hard to see Jo come face to face with her abuser as Grey's returns, it's important to note that the show is shining a spotlight on a prevalent, pervasive issue that affects more than 12 million men and women every year.