House of Cards Season 6 Details
House of Cards: Claire Literally Has Blood on Her Hands in New Season 6 Photo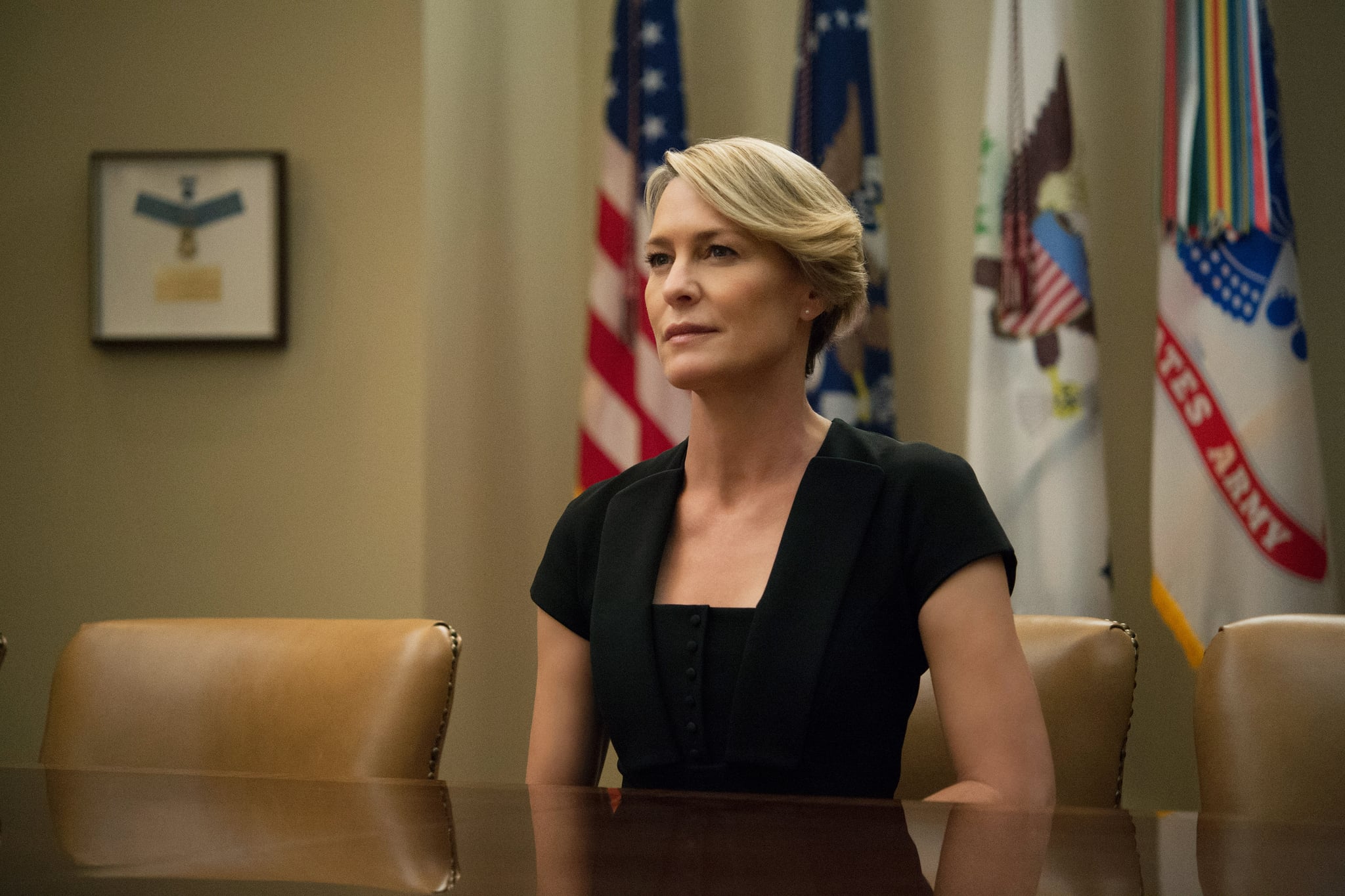 The sixth (and now final) season of House of Cards has been a rocky road to reach. Production was first halted on Oct. 31 of last year, in the wake of the sexual assault accusations that had been made against Kevin Spacey. Many thought Netflix would simply cancel the show. However, the streaming platform did no such thing; instead Netflix fired Spacey. Production has officially wrapped as of June 2018, and new details pertaining to the last season have slowly but surely been trickling in. Here's what we know.
1. The Fate of Frank
Now that we know Claire is rising the ranks and taking the leading role in the final season, and now that we also know Spacey is out for good, there's the matter of Frank Underwood. Will he simply go away? Will Netflix find some other workaround? Well, the prevailing idea is simply to kill him off. We haven't gotten an official confirmation that this is what will happen, but it would be a pretty easy fix. And, like, people die on House of Cards all the time. Kill him and explain it later!
2. The Plot
The final shot of the fifth season shows Claire in the Oval Office, ignoring Frank's phone call. "My turn," she says to the camera. Once Netflix severed ties with Kevin Spacey back in November 2017, the streaming platform confirmed what they'd already miraculously set up: the final season will be all about Claire.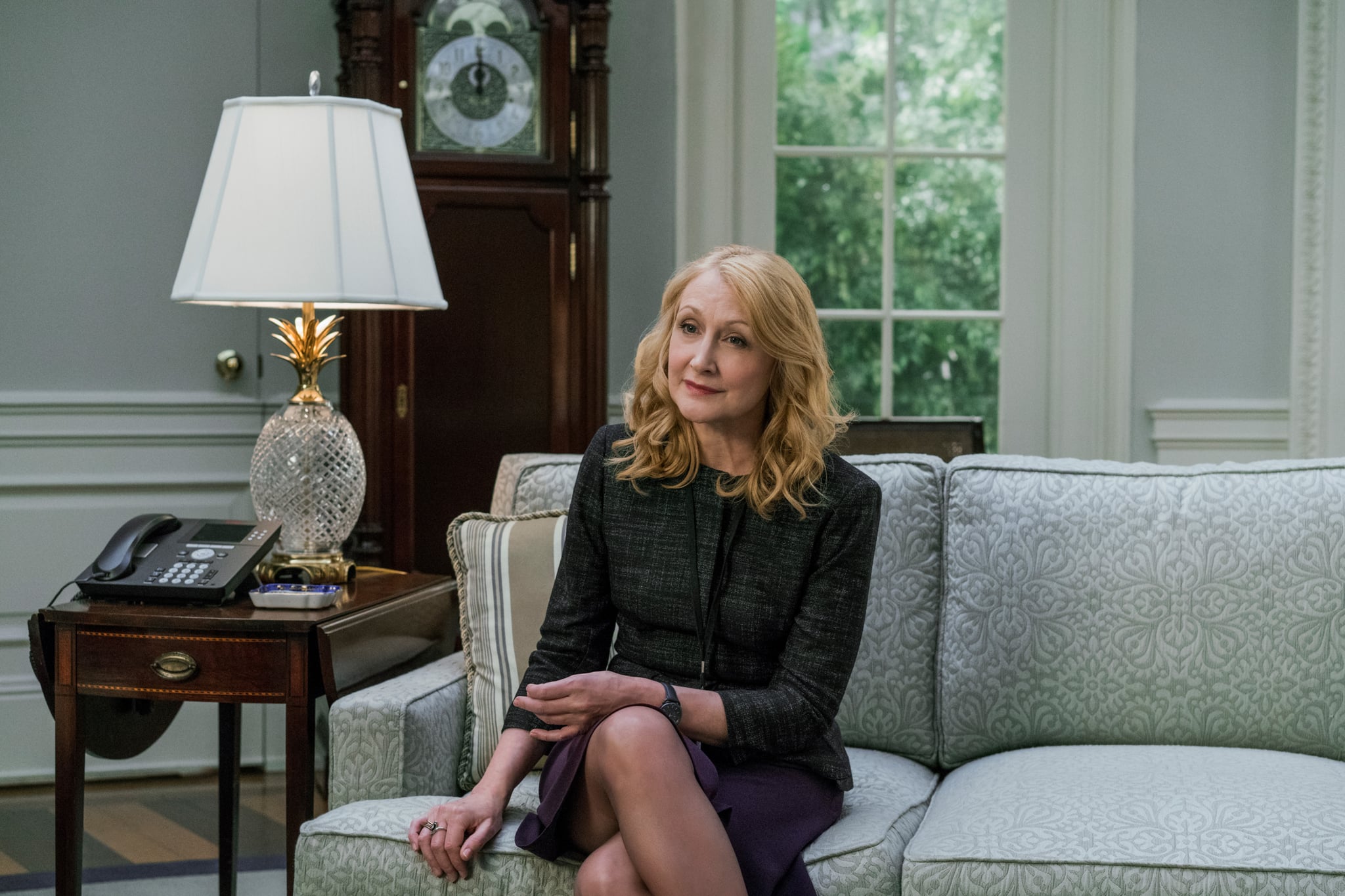 3. The Returning Cast
Obviously, Robin Wright will be back as Claire Underwood. TVLine also confirms that plenty of old favorites will be back: Michael Kelly as Doug, Jayne Atkinson as Catherine, Boris McGiver as Tom, Derek Cecil as Seth, Patricia Clarkson as Jane, and Campbell Scott as Mark. And then there's one extra surprise: Constance Zimmer will be back as investigative journalist Janine Skorsky, whom we haven't seen since season four!
4. The New Cast
With Spacey out, we already have two exciting newcomers! The final season has added Diane Lane and Greg Kinnear. We don't know much about their characters at all, except that they're siblings.
5. The First Look
Wright shared a photo on Instagram to celebrate wrapping season six, which features Claire staring ominously at the camera with literal blood on her hands. Fortunately her caption is far sweeter than the image. "As of last Friday, we finished filming the final season of @houseofcards," she wrote. "Working with our cast and crew has been an absolute joy. We became a family and I will miss you all and the nonstop laughs! Thank you @netflix & MRC for all of your support through the years!!"
6. The Episode Count
While every previous season has been 13 episodes, this last go-round will only be eight. Just enough time to wrap everything up.
7. The Premiere Date
A specific date hasn't been nailed down just yet, but Netflix announced earlier this year that the series will drop at some point in the Fall.