How Did Meghan Markle Leave Suits?
Meghan Markle Is Officially Done With Suits — Here's How It All Ends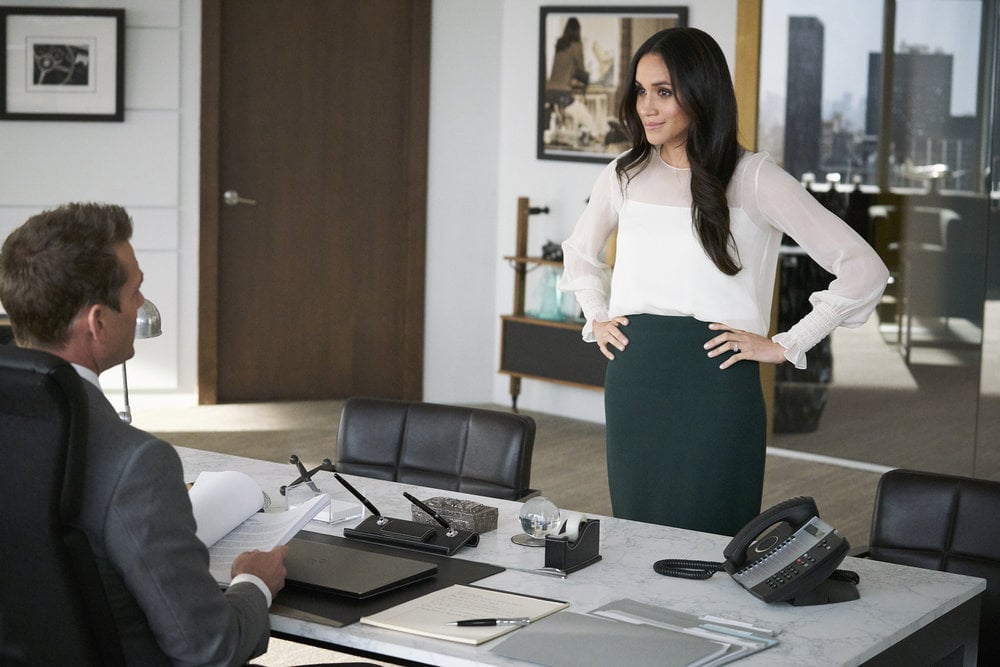 This week, USA's Suits aired its season seven finale. Over the last few seasons, fans have gotten to know Rachel Zane aka Meghan Markle and Mike Ross aka Patrick Adams well, but this finale marks the exit of both characters. Last week, we left the happy couple preparing for their big wedding day (much like Markle, who will tie the knot with Prince Harry on May 19) and planning for their future together. On the final episode, though, the Rachel and Mike chapter finally comes to a close.
Here are the major takeaways and spoilers from the Suits season finale — with some special attention paid to Markle, who will be royally missed (pun intended).
The first part of the finale doesn't have a lot of Mike and Rachel action, but it is action-packed. On the heels of a big class action suit involving children with lead poisoning, Mike gets the offer of a lifetime: to go work as a partner at a law firm in Seattle with a job also lined up for Rachel. They have 48 hours to make a decision, and the clock's ticking.
"It's like the clinic with big firm money," Mike says. And the idea is that Rachel and Mike would be the masterminds behind it. Just when it seems like the clinic won't survive, Lewis comes to the rescue and gives them an anonymous donation to keep it going. Rachel pitches in with research and encouraging Mike. Harvey has to go to Chicago to help Jessica.
As the plot thickens with the pending lawsuit, Mike and Rachel decide to go for it and move the wedding up. The idea of doing great work in Seattle is too good of an opportunity to pass up. Rachel enlists Donna to help with their whirlwind wedding plans. Within two days, Donna whips everything into shape, and Harvey gets back just in the nick of time! Rachel walks down the aisle in an intimate ceremony with Donna by her side as her maid of honor and Harvey as Mike's best man.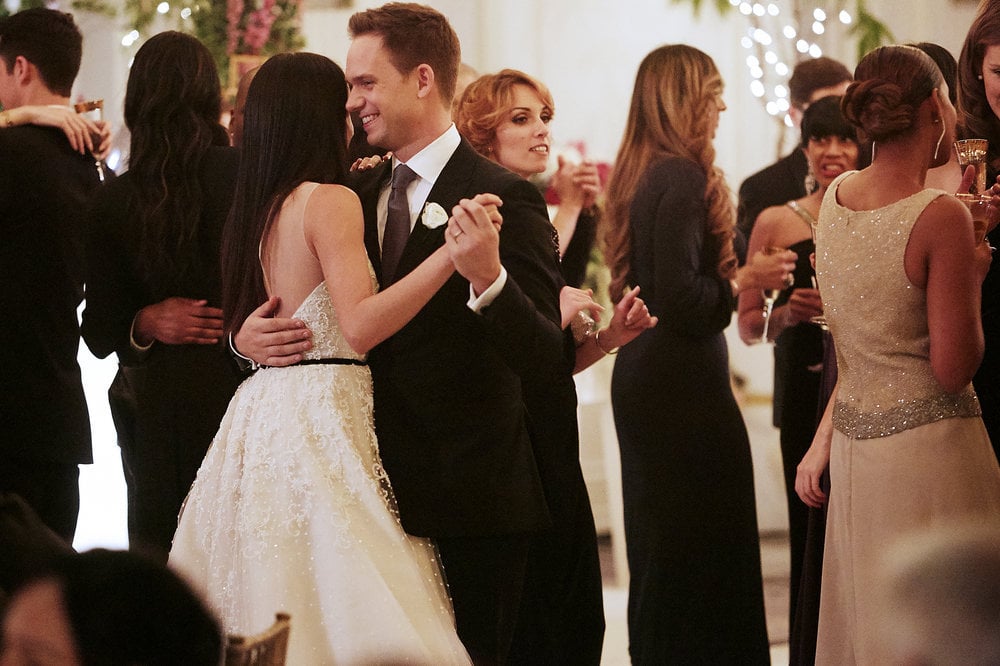 With all the recent pictures of Rachel in a big poofy white dress, it was hard to not see this coming, but the devil is in the details. For her big night, Rachel wears her hair down, has natural makeup, and wears a gorgeous white spaghetti-strap dress, with a skirt on it for days.
Rachel and Mike decide to make a clean break and leave NYC for Seattle. It's time for both of them to forge their own path together, and the episode ends with that sentiment.
Although it will be hard to face season eight without the happy couple, it does seem possible that they make an appearance later on. Rachel and Mike have always been such a big part of Suits, and we couldn't be happier that they finally tied to knot.