How Is Jon Snow Brought Back to Life on Game of Thrones?
Game of Thrones Episode 2 Finally Answers the Jon Snow Question
Are you still hyperventilating over the final moments of this week's episode of Game of Thrones? You should be: the thing we all have wanted for a year has come. Last week, the question about whether Jon Snow is dead was answered (he was), but this week, we finally find out whether he's coming back, and well, he is.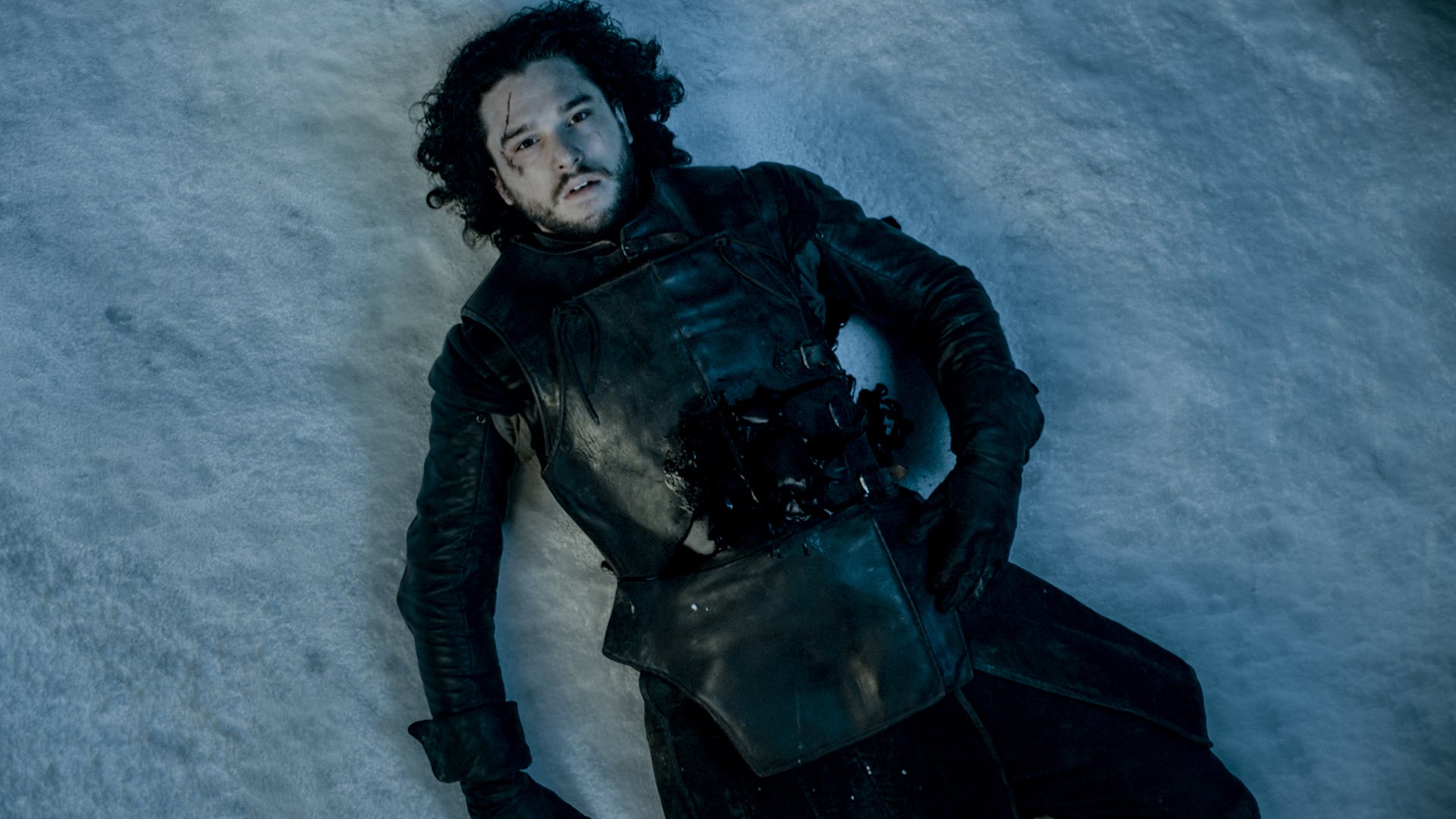 After his body lays dead at Castle Black, protected by Ser Davos (and an entire wildling army), Davos makes some headway and asks Melisandre if he can bring back Jon Snow. It's an outcome many of us have wanted, since it seemed like the season had already set her up to be his savior, having been conveniently residing at The Wall and having shown us one of her gifts in the season premiere.
After some hesitation due to her crisis of faith, Melisandre does as Davos asks and tries to use her magic on Jon. She cuts his glorious hair, she chants the words of the Lord of Light, and, ultimately, she gives up. After everyone walks out of the room, Ghost, Jon's wolf, wakes. And just after — Jon Snow does too. We'll have to wait until next week to see just how alive (and whether this prophecy is true), but damn, let's bask in it: Jon Snow is back!